Another secret quest has been added in Fortnite Battle Royale and completing this will award you with 20,000 XP.
There are many ways in which you can earn additional XP this season in Fortnite Battle Royale other than just challenges. Players can also complete Punch Cards, collect XP coins and there are also secret quests you can complete. There have been quite a few different secret quests this season and the amount of XP you earn from completing these quests are different, depending on what you are required to do.
Some of the secret quests that were previously available are no longer available to complete due to map changes and the progression of the side Gnome story in the game. There is no way of knowing about these secret quests unless if you happen to come across them whilst playing or if you follow us!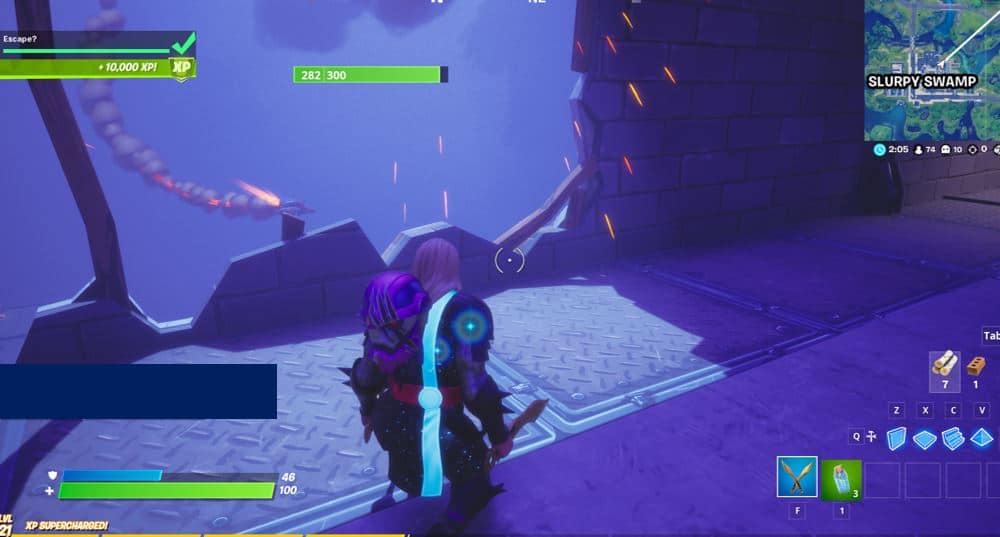 Fortnite Grave Mistake Quest – Free XP
The secret quests are usually added in the bi-weekly updates and as the v14.50 update took place earlier today, there has been one new quest added. In order to complete this challenge, you will need to go to a tree in Slurpy Swamp, which is outside of the factory in the last secret mission. We have marked the exact location the map below:
You will see a statue of a Gnome in front of the tree and interacting with this statue will pay your respects to them. You can see the exact location of the statue in the minimap located in the top right of the image.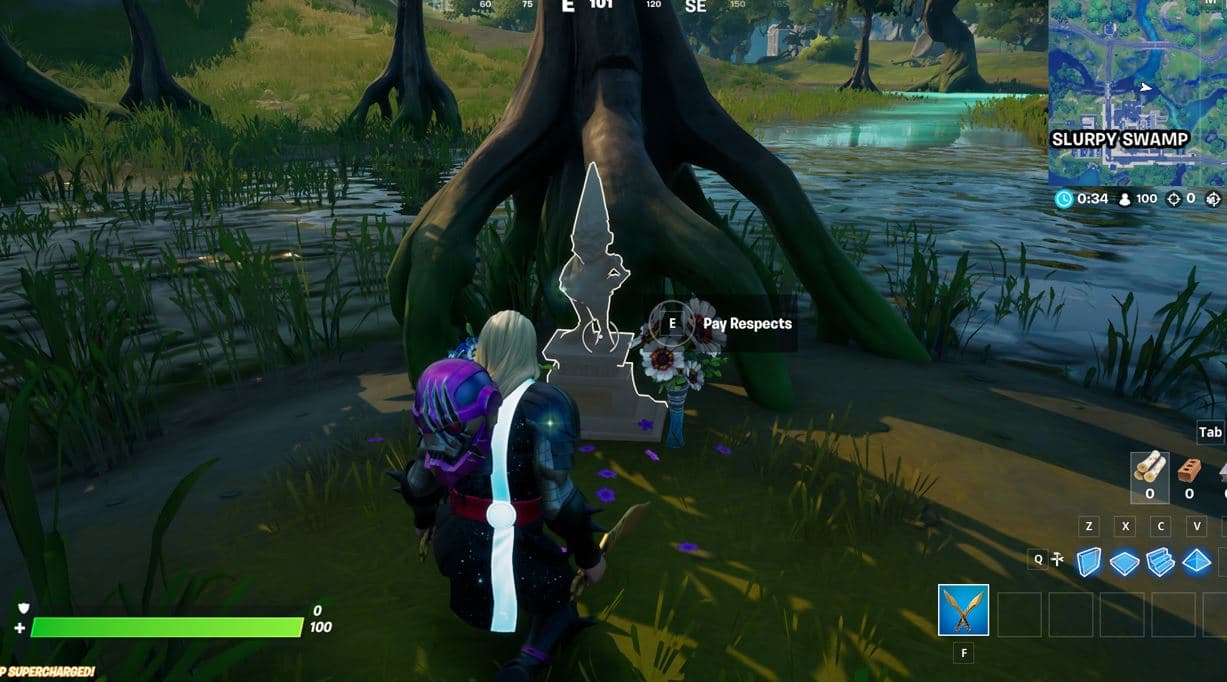 Once you have paid your respects, you will be granted an easy 20,000 XP and it will show that you have completed the Grave Mistake challenge in the top left corner. This may be the last secret quest for this season, but we will of course let you know if there are any more released in future updates.
Be sure to turn website notifications on for all the latest Fortnite news so you don't miss out.