Here are the locations of all three sprayed Gnome sprays in Fortnite to help you to complete the secret mission for additional XP.
Epic Games have incorporated some side stories in Fortnite in the past and they have told this story through map changes that were made on the weekly or bi-weekly basis. One of the best side stories we have had in the game was the Stone Family and we saw how they grew together and evolved throughout the season.
This season, there are quite a few secret quests/challenges that have been added and completing these will award you with additional XP to help you to progress in this seasons Battle Pass quicker. The normal weekly challenges show up on the Map Challenge Table in the game every week on Thursdays, but these secret quests are not shown in the game. Luckily, we know these secret missions and we have created guides on how to complete all of these, which you can see by clicking here. A new secret quest has also been added in the v14.30 update that took place earlier today and you can see how to complete this below.
Fortnite Most Wanted Secret Quest – Free XP
The new secret quest is quite easy to complete if you know where to go. In order to complete this challenge, all you need to do is to go to one of the Gnome sprays around the map. There are three locations in which these sprays are located, and we will show you where you can find them.
One of the gnome sprays can be found on the small island south of Catty Corner. You can see the exact location in the mini-map shown on top right corner of the image below:
Another one can be found in the building east of Slurpy Swamp. Again, you can see the exact location in the mini-map shown in the image below: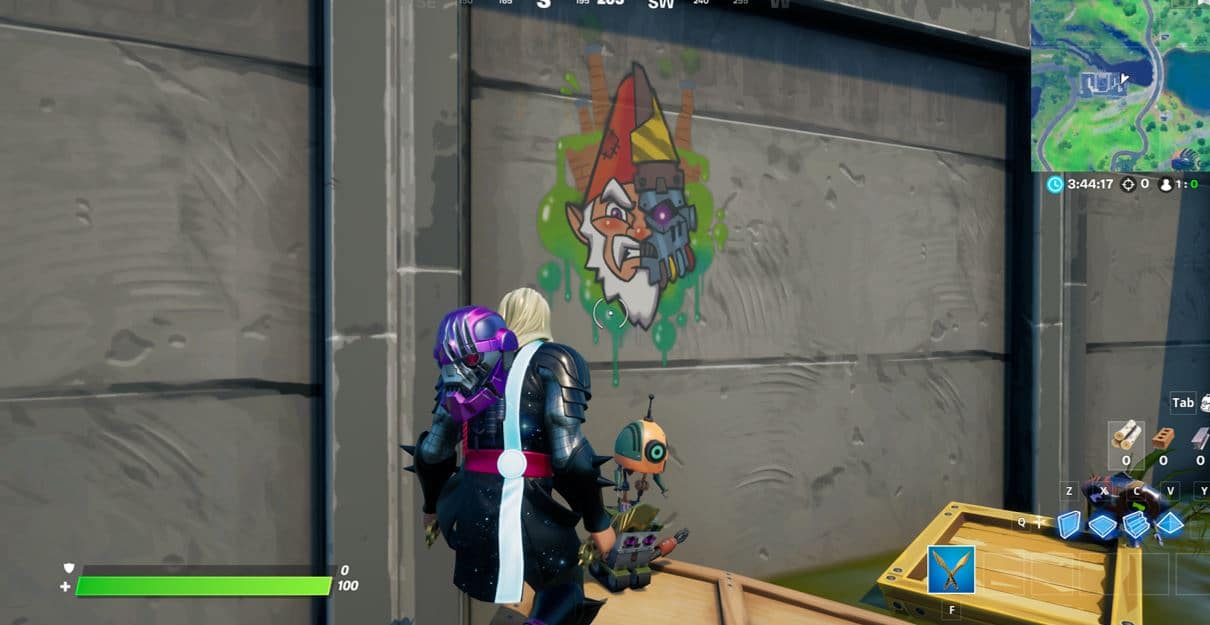 The last spray can be found north of Coral Castle: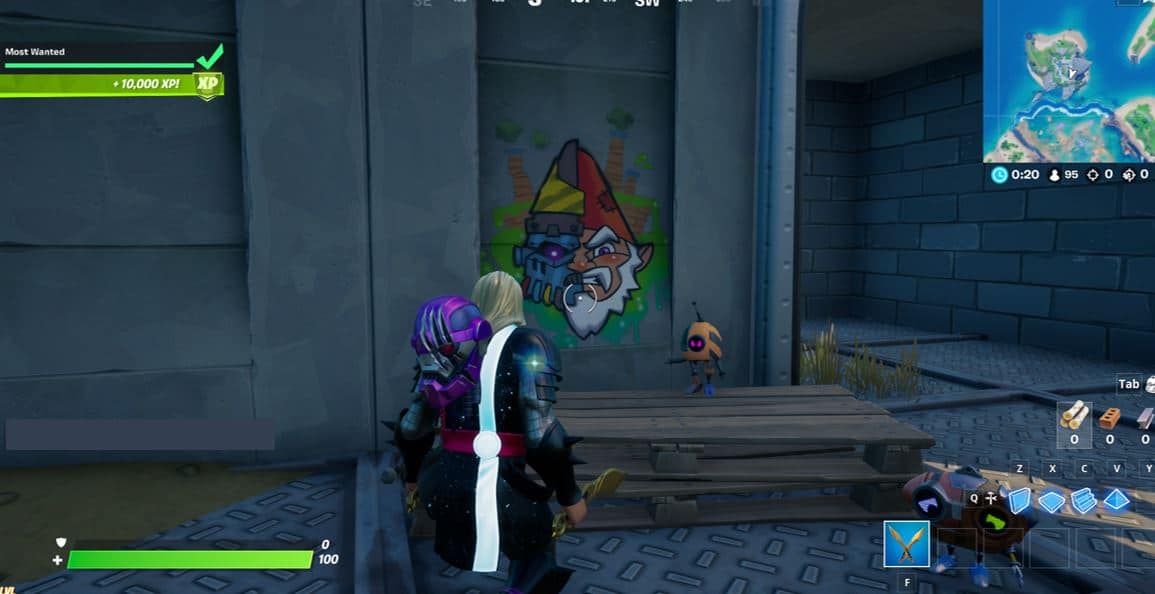 To complete the Most Wanted secret mission, you only need to visit one of the locations. Completing this challenge will grant you 10,000 XP, which is the least amount of XP awarded for any of the secret quests this season, however is very easy to complete.