Fortnite Tracker have leaked the Season 4, Fortnite Week 7 challenges that should be releasing on Thursday: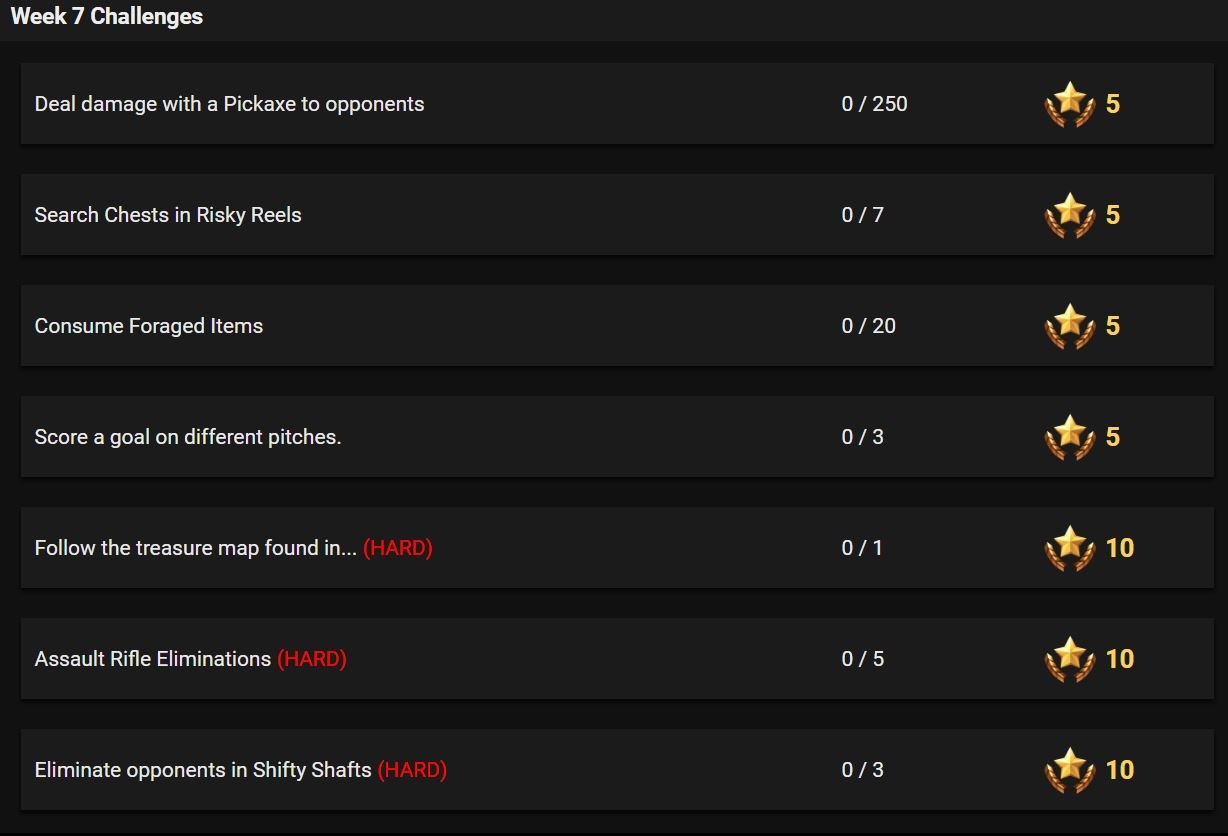 Deal damage with a Pickaxe to opponents (250)
Search Chests in Risky Reels (7)
Consume Foraged items (20)
Score a goal on different pitches (3)
Follow the treasure map found in… (HARD) (1)
Assault Rifle eliminations  (HARD) (5)
Eliminate opponents in Shifty Shafts (HARD) (3)
Apples and Mushrooms will most likely be the foraged items in which the third challenge is referring to. When consuming Apples, health is increased by 5hp and consuming Mushrooms increased Shield by 5.
The follow the treasure map location has not been found in the files. It is likely that this location will only be found after the next update, which is likely to be made on Tuesday.
We will update this article as soon as the files have been updated.
NOTE: Epic can change these challenges, however the files found suggest these will be the challenges that are set to release on Thursday. If there are any changes to the challenges, these are likely to be made on Tuesday.