It looks like Predator could be the secret mystery Fortnite season 5 skin.
Something I loved and never thought I'd miss from Fortnite chapter 1 is secret skins. Players wouldn't know what the mystery skin would be for the season until a week or two before it's release. At that point, players couldn't wait to get their hands on the seasons secret skin.
We've had some fantastic secret mystery Fortnite skins in the past including The Visitor and The Prisoner. Epic even introduced some additional challenges with some of the secret skins like The Prisoner which unlocked a new skin style for the secret skin.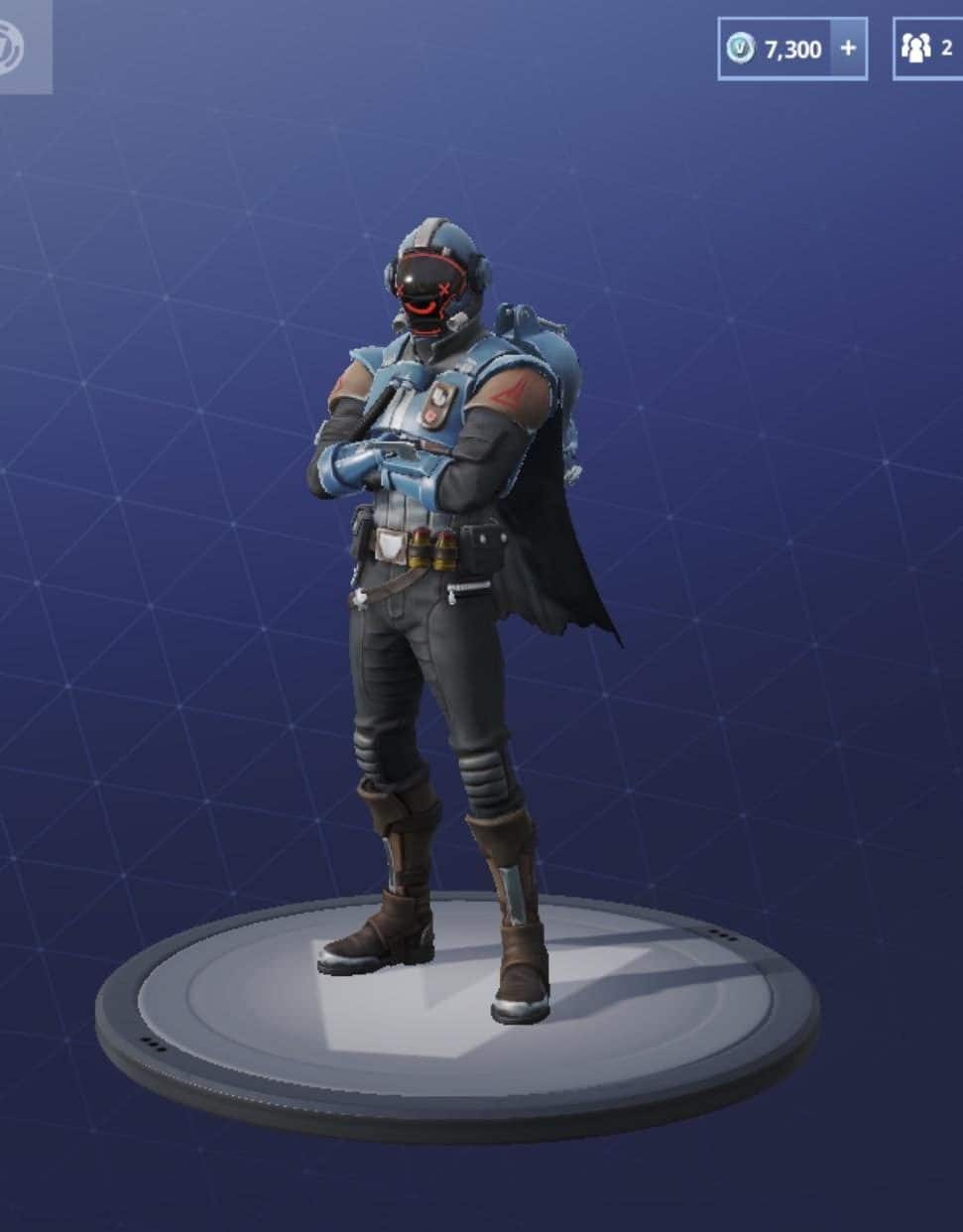 Epic have moved away from secret skins in Fortnite chapter 2 and have showcased the skins at the start of the season like what we saw with the Deadpool skin back in chapter 2 season 2.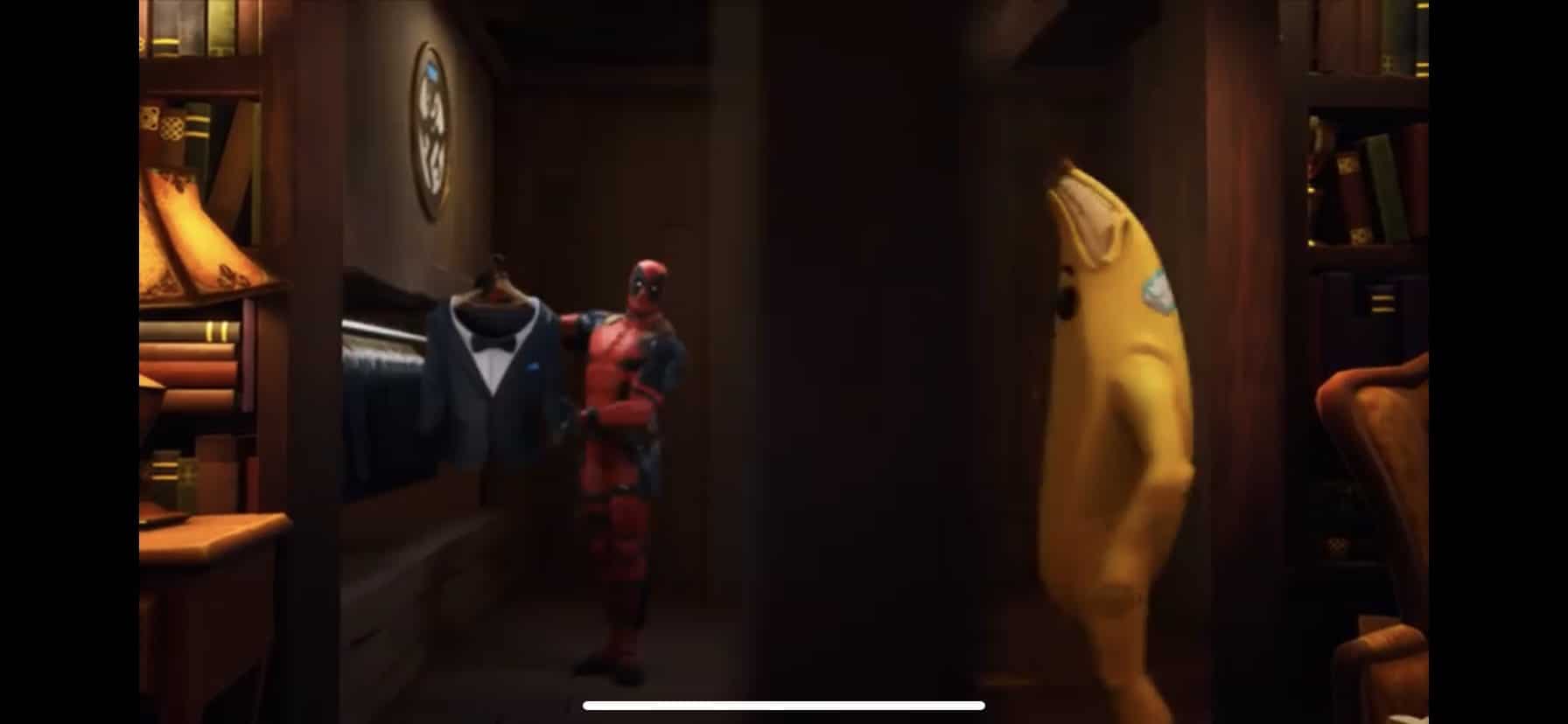 At the start of Fortnite season 5, we knew Epic Games would be going back to using actual secret skins as there were only seven Battle Pass skins and nothing was teased regarding an additional skin apart from the Mystery Rewards section in the Battle Pass tab.
The first three Mystery Rewards are set to unlock in four hours. These rewards are a banner and spray for Predator which suggests the secret skin for Fortnite season 5 will indeed be Predator, something which players alluded to at the start of the season. Here's what we know.
Fortnite Season 5 Mystery Secret Skin Reward – Predator
In an email sent out to players in the support-a-creator program, Epic Games stated that the secret Battle Pass outfit stalks closer with clues being left behind at Stealthy Stronghold.
Based on the email, we'll likely have to complete challenges in Stealthy Stronghold in order to unlock the Predator banner and spray. Here's a look at the Fortnite Predator cosmetic mystery rewards:
Heat Vision Hunter Spray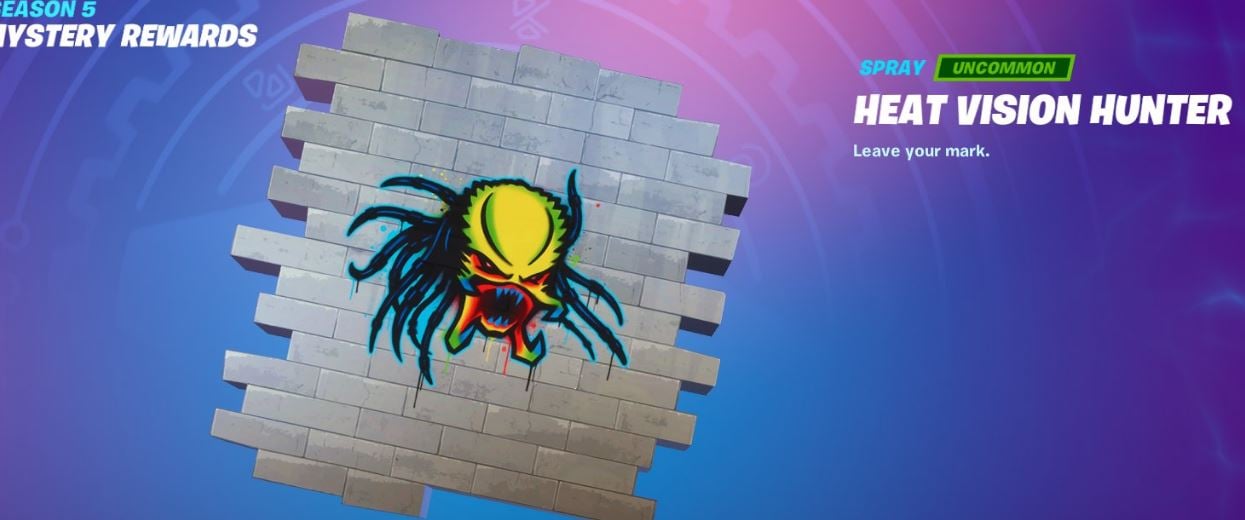 Plasma Caster Reticle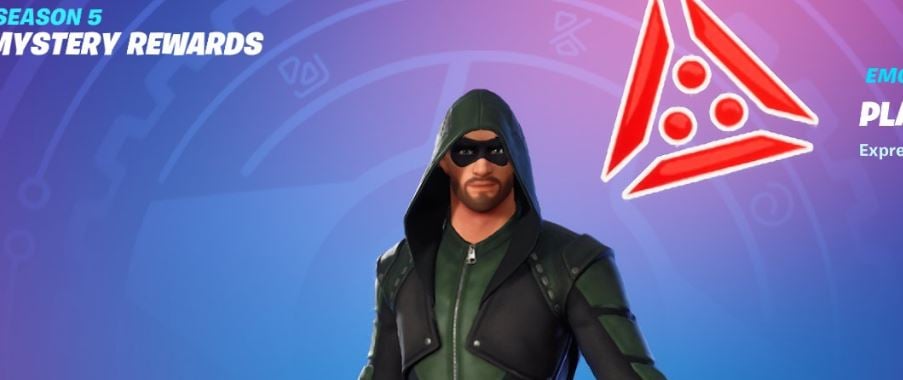 Predator Fortnite Banner
The fact that there's three Predator Fortnite rewards all but confirms that Predator is the Fortnite season 5 mystery secret skin. It'll be interesting to see whether Epic will include an additional skin style for Predator on Fortnite, perhaps one without his mask.
Either way, we're excited to see what the Predator Fortnite skin looks like. As always, we'll have guides for these secret challenges to unlock the Predator cosmetics.