The final week of Season 5 in Fortnite is already here! The main focus of Fortnite right now is the Cube, which was created by the rift in the sky on the 24th August. It started it's journey near Paradise Palms and is slowly making its way to Loot Lake, printing runes on its way, which are surrounded by a low-gravity magnetic field. At the time of writing, the Cube has printed its 5th rune in Wailing Woods and there are two more runes that are expected to be printed before it reaches Loot Lake. We will keep you updated with any significantly changes with the Cube, but for now here are the official challenges for Season 5, Week 10: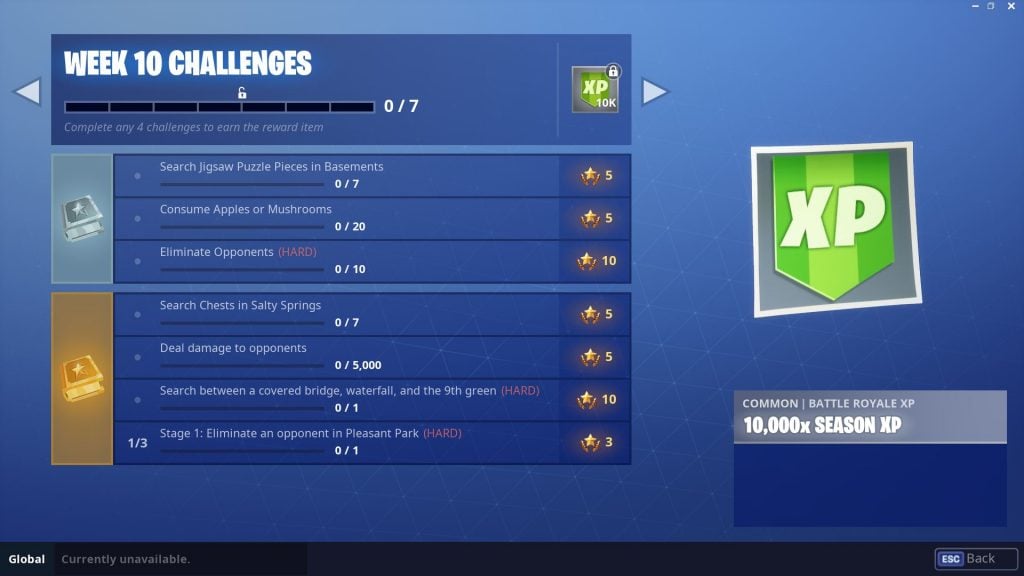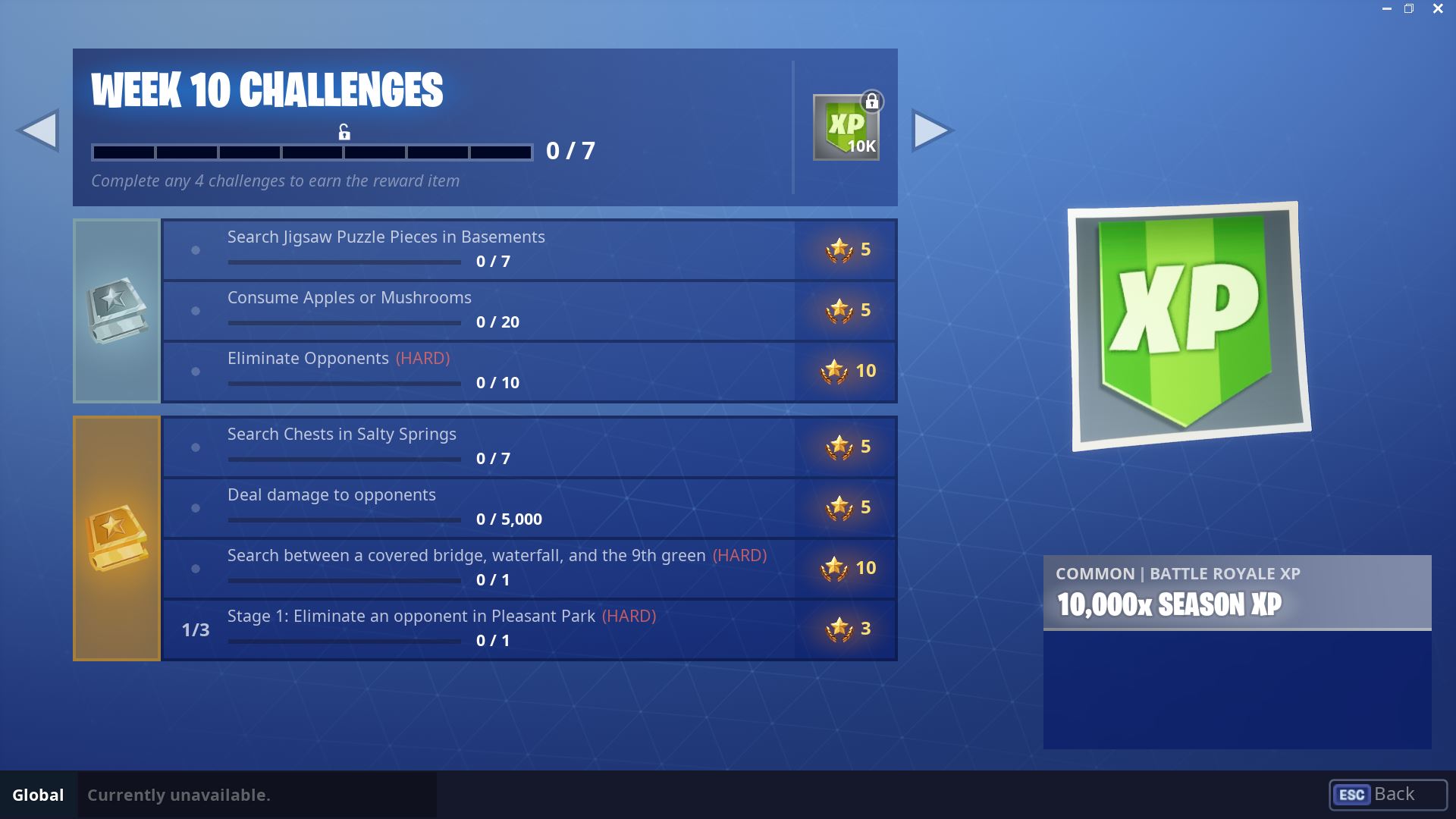 FREE PASS CHALLENGES
Search Jigsaw puzzle pieces in basements (7)
Consume Apples or Mushrooms (20)
Eliminate opponents (HARD) (10)
BATTLE PASS CHALLENGES
Search chests in Salty Springs (HARD) (1)
Deal damage to opponents (5,000)
Search between a covered bridge, waterfall, and the 9th green (HARD) (1)
Stage 1: Eliminate an opponent in Pleasant Park (1)
There are three stages for the elimination challenge and one Battle Star will be awarded for each stage completed. All stages to the challenge can be seen below:
Stage 1: Eliminate an opponent in Pleasant Park
Stage 2: Eliminate an opponent in Wailing Woods
Stage 3: Eliminate an opponent in Lucky Landing
Apples and mushrooms can be found in different places in Fortnite, but the best place to locate the mushrooms will be in Wailing Woods and apples can be found in  We will be releasing tips on how to complete these challenges shortly.