Here's all the XP coin locations for Fortnite season 5 week 10.
With the launch of Fortnite chapter 2 season 5, there were no XP coins on the map. However, a few weeks into the season, we knew XP coins would be added at some point due to a leak from data-miners stating they'll be added back after week 6 of Fortnite season 5.
A fair few Fortnite players don't seem to happy with how much of a grind the season has been so far. We didn't get Fortnite xp coins until week 7, and for some, the challenge system is confusing with many players mentioning they miss the old challenge and achievements system.
However, Epic Games have brought back what most players were missing since chapter 1, an actual mystery skin. We've had an additional Battle Pass skin as usual for each season in Chapter 2, but we've known that the secret skin has been since the start.
This season, there was a mystery rewards tab in the Battle Pass section, and we only knew what the secret skin would be a few days before the first set of mystery challenges would be. We also now have Fortnite xp coins to help those looking to grind levels. Here's all the Fortnite season 5 week 10 xp coins on the map.
All Fortnite week 10 xp coins
As usual with the release of new xp coins, we have four green, three blue, two purple, and one gold Fortnite season 5 week 10 xp coins to find around the map. All of the green coins can be found on the right side of the map in Fortnite season 5 week 10.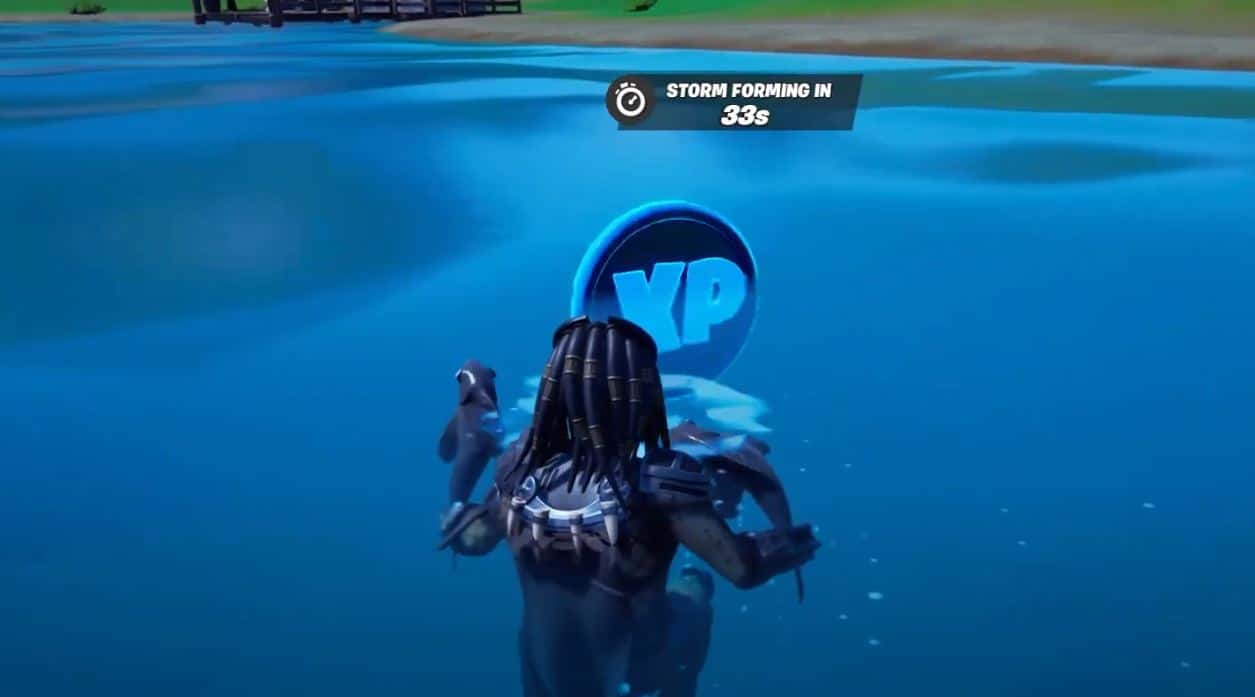 Last season, players needed to destroy objects in order to get blue xp coins. This season however, players will find all the blue coins in the water. There's nothing specific in terms of location with purple coins, and you'll find the gold xp coins on the south west side of the map.
Here's a map with all the Fortnite season 5 week 10 xp coins thanks to Twitter user Amrsatrio: