Here are all of the challenges that will be released for Week 5 of Fortnite, Season 6.
New challenges are released every week in Fortnite Battle Royale on Thursdays and there are seven Epic Challenges that are released and one Legendary Challenge. The Epic Challenges can be completed at any time during this season and completing each challenge awards you with 24,000 XP.
The Legendary Challenges have five different stages, which awards players with XP for each completed stage. These challenges are only available for a limited time of one week, before being replaced with another one so if you are looking for additional XP, be sure to complete these challenges as soon as possible.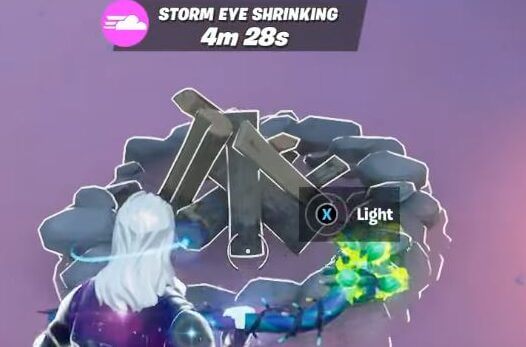 Fortnite Season 6, Week 5 Challenges
Here are the seven Epic challenges that will be released tomorrow, Thursday 15th April, at 3pm GMT:
Deal damage with SMGs (1,000)
Search ammo boxes (5)
Use a campfire (1)
Modify vehicles with off-road tires (3)
Drive from Sweaty Sands to Colossal Crops without leaving the vehicle (1)
Maintain a speed of 65 or greater for 4 seconds in a vehicle (1)
Get 2 seconds of airtime in a vehicle (2)
The challenges for this week are self-explanatory and shouldn't be too difficult to complete. SMGs are quite easy to come by and dealing 1,000 damage shouldn't take too long to do. You can find ammo boxes all over the map and can be easily completed in one match. You can find campfires in various different places around the map and all you need to do is simply interact with it to complete the challenge.
The last four challenges requires you to use vehicles in order to complete them. Epic recently added a feature (in the v16.20 update) which allows players to modify vehicles to add off-road tires to make them easier to manoeuvre off-road.
Week 5 Legendary Challenge
The Legendary challenge for this week can be seen below:
Collect bars (1,000, 2,000, 3,000, 4,000, 5,000)
The numbers in the brackets show how many bars you need to collect for each stage in order to complete it. Completing the first stage will award you with 35,000 XP and the rest will award you with 24,500 XP each. This challenge is quite easy as you can collect bars by eliminating players and completing tasks from NPCs.