Here's a list of all seven Epic quests/challenges that'll be unlocked tomorrow for Fortnite season 6, week 8.
We're already approaching week 8 for Fortnite chapter 2 season 6. As usual, we have seven Epic challenges to complete this week alongside one legendary quest/challenge. The epic challenges can be completed at any time during the season and will allow you to unlock more Neymar cosmetics. However, players only have one week to try and complete the legendary quest.
Upon completing an Epic challenge, you'll be rewarded with 24,000 season 6 xp with a total of 168,000 available each week by completing all the Epic quests. The first stage of a legendary quest will provide 35k XP and 24.5k for each stage after that.
Although the Fortnite season 6 week 8 challenges are scheduled to release tomorrow, we know what the challenges are ahead of time with data-miners leaking them from the v16.30 update. Here's a list of all the Fortnite week 8 challenges.
Fortnite Season 6, Week 8 Challenges
These seven Epic challenges will go live tomorrow, Thursday 6th May at 3 PM GMT.
Collect research books from Holly Hedges and Pleasant Park (1)
Use launcher from Guardian Towers (3)
Open chests at The Spire or Guardian Towers (2)
Damage opponent within 10 seconds of landing (1)
Use Firefly Jar at the Pizza Pit (1)
Drive from Durrr Burger to Pizza Pit without exiting a vehicle (1)
Most of these challenges are fairly straightforward and should be easy to complete. We will be creating guides on any of the challenges we feel will require it. We'll definitely have a guide for where to collect the research books from Holly Hedges and Pleasant Park.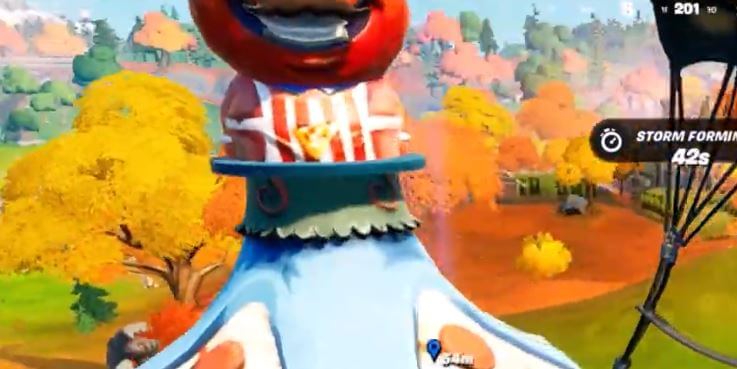 We'll also release a guide on the locations of the Durrr Burger and the Pizza Pit just in case you're not aware of where they're located on the season 6 map.
It looks like Epic are looking to reignite the war between the Durrr Burger and Pizza Pit, something which has been ongoing since chapter one of Fortnite. Players will need to use a firefly jar at the pizza pit, meaning you'll need to burn a portion of the location.
Week 8 Legendary Quest
The legendary quest for Fortnite season 6 week 8 requires players to destroy structures with fire. Here are stages for each:
Destroy structures with fire (100, 200, 300, 400, 500)
This should be an easy challenge for players to complete. Once you set a structure on fire, it'll usually spread. It would be best to complete this challenge in team rumble. It's probably idea to land at a location like Weeping Woods and collect fireflies, something which Weeping Woods as plenty of.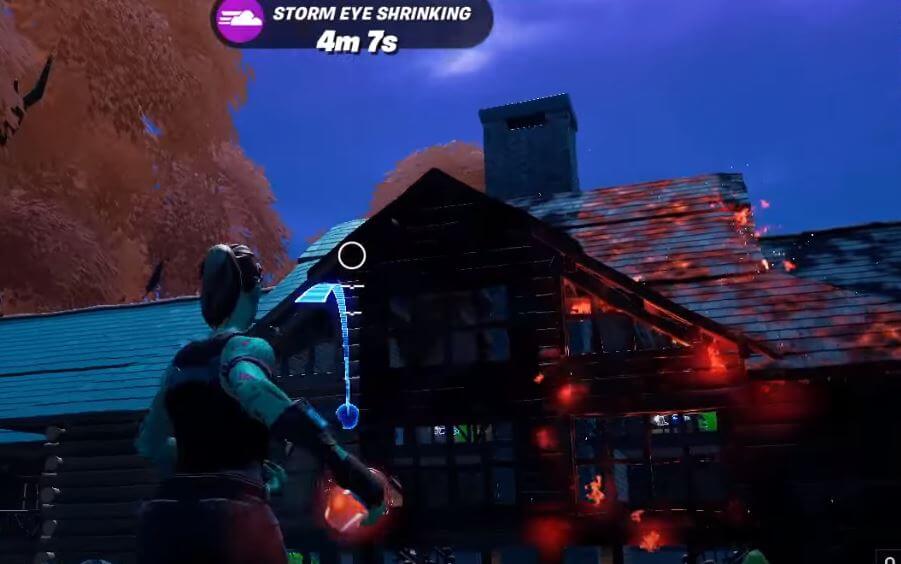 Once you've got enough, you can start throwing them at the wooden houses that are found in Weeping Woods. We've seen challenges with fire not work this season, so hopefully there won't be any issues with this challenge registering.