Here are all of the Fortnite Week 9 Challenges that will be released on Thursday.
New challenges are released every week in Fortnite Battle Royale and there are two types of challenges released. There are seven Epic Challenges released on a weekly basis, which can be completed at any time during this season. There is also a Legendary Challenge released every week which has five different stages. The Legendary Challenges are only available for one week before it is replaced with another one.
The weekly challenges are released on Thursdays in Fortnite and thanks to dataminers, we know the new challenges that will be released for Week 9, which can be seen below.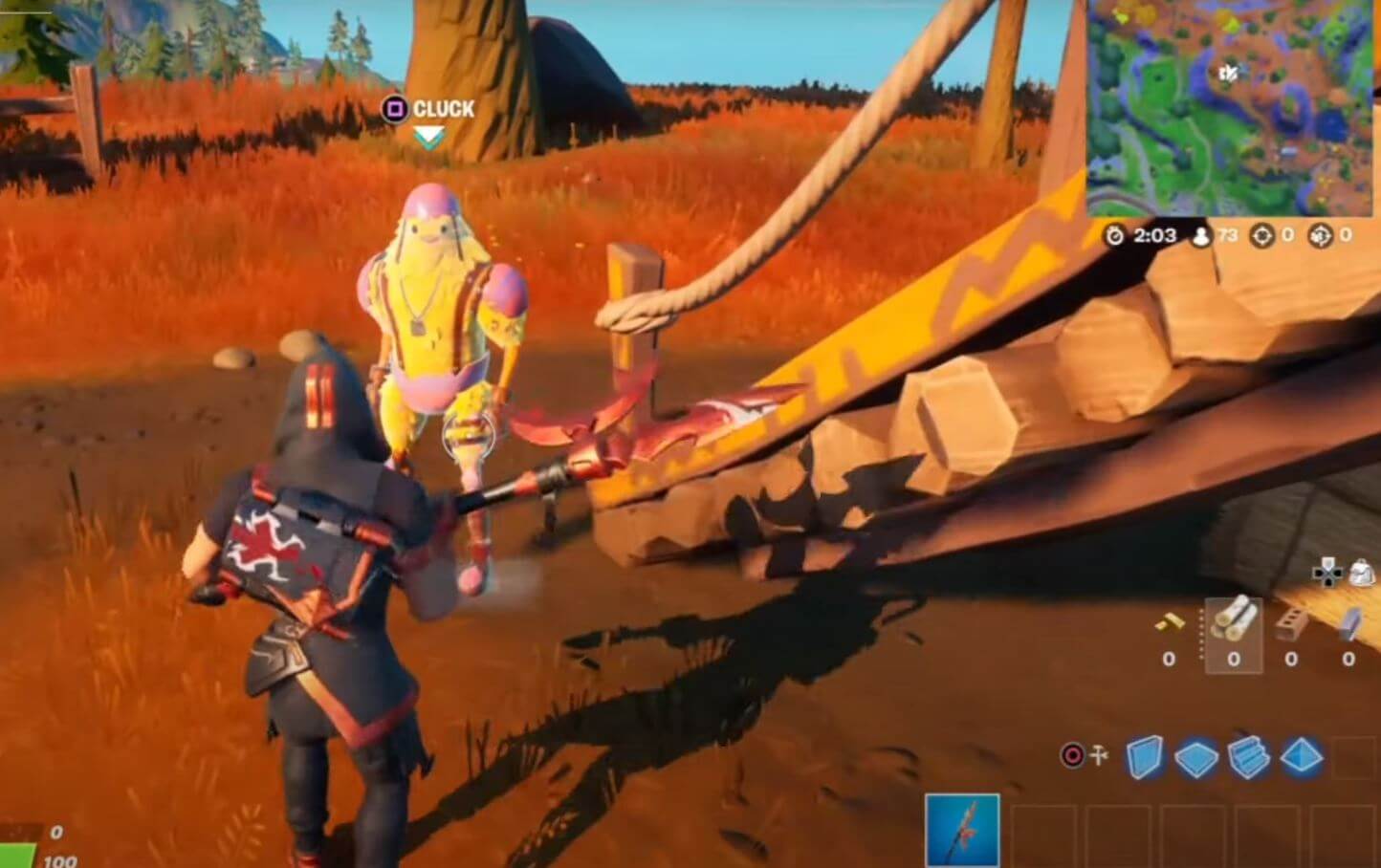 Fortnite Week 9 Challenges
Get Intel on Wildfire from Bushranger, Tarana, Rex, Cluck, or Grill Sergeant (1)
Hunt a Boar (1)
Spend 7 seconds within 7 meters of a fleeing chicken (1)
Gain health in the Storm (1)
Shockwave Grenade yourself while in the Storm (1)
Survive Storm phases (10)
Build in the Storm (10)
These challenges for this week are pretty straightforward, with most of them being easy to complete in normal matches. For the first challenge, you will simply need to locate one of the characters mentioned in the challenge and interact with them to complete it. Wildlife has been introduced to Fortnite in this season and Boars is just one of the wildlife that has been added. You can find them in different areas of the map, but the best place to find one is southeast of the Colossal Crops POI.
Chickens have also been added in this season and we have already covered where you can readily find them in another article (which you can see by clicking here) for a Week 3 Challenge. You simply need to chase the chicken until you get a notification on the left side of your screen to show the challenge has been completed. The next four challenges requires you to carry out different tasks in the Storm, which are pretty easy to complete.
Week 9 Legendary Challenge
Here is the Legendary Challenge for Week 9:
Catch Fish (50, 100, 150, 200, 250)
The numbers in the brackets show how many fish you need to catch in order to complete the challenge. This challenge is self-explanatory, but will be quite tedious to do.