Here are all of the seven Fortnite Season 7, Week 6 Epic Challenges.
Epic Challenges in Fortnite Battle Royale are released on Thursdays, which is the same as previous seasons, but the Legendary Challenge are now being released on Wednesdays instead. The Legendary Challenge is only available for a week whereas the Epic Challenges can be completed at any time during this season so it's best to complete the Legendary Challenge stages first to take advantage of the extra XP.
There are a total of seven Epic Challenges released on a weekly basis and completing each challenge awards you with 30,000 XP, which makes a total of 210,000 XP available every week. The challenge for Week 6 of Fortnite have been leaked by dataminers and you can see which challenges you will need to complete this week below.
Fortnite Week 6 Epic Challenges
At the time of writing, these challenges are not yet live, but they will be available to complete tomorrow, Thursday 15th July, at 3pm BST:
Collect gold bars (500)
Spend gold bars (500)
Destroy equipment on top of Abductors (3)
Open chests or ammo boxes in low-gravity areas (3)
Deploy alien nanites anywhere other than Holly Hatchery (3)
Destroy alien trees (5)
The first two challenges are very easy to complete. There are different ways in which you can collect gold bars, one is by completing tasks from NPCs, you can find some in chests and the other way to earn gold bars is by eliminating players and it will be dropped as loot. Once you have completed the first challenge of collecting 500 gold bars, you will then need to spend these bars in order to complete the second challenge, which you can do by talking to certain NPCs.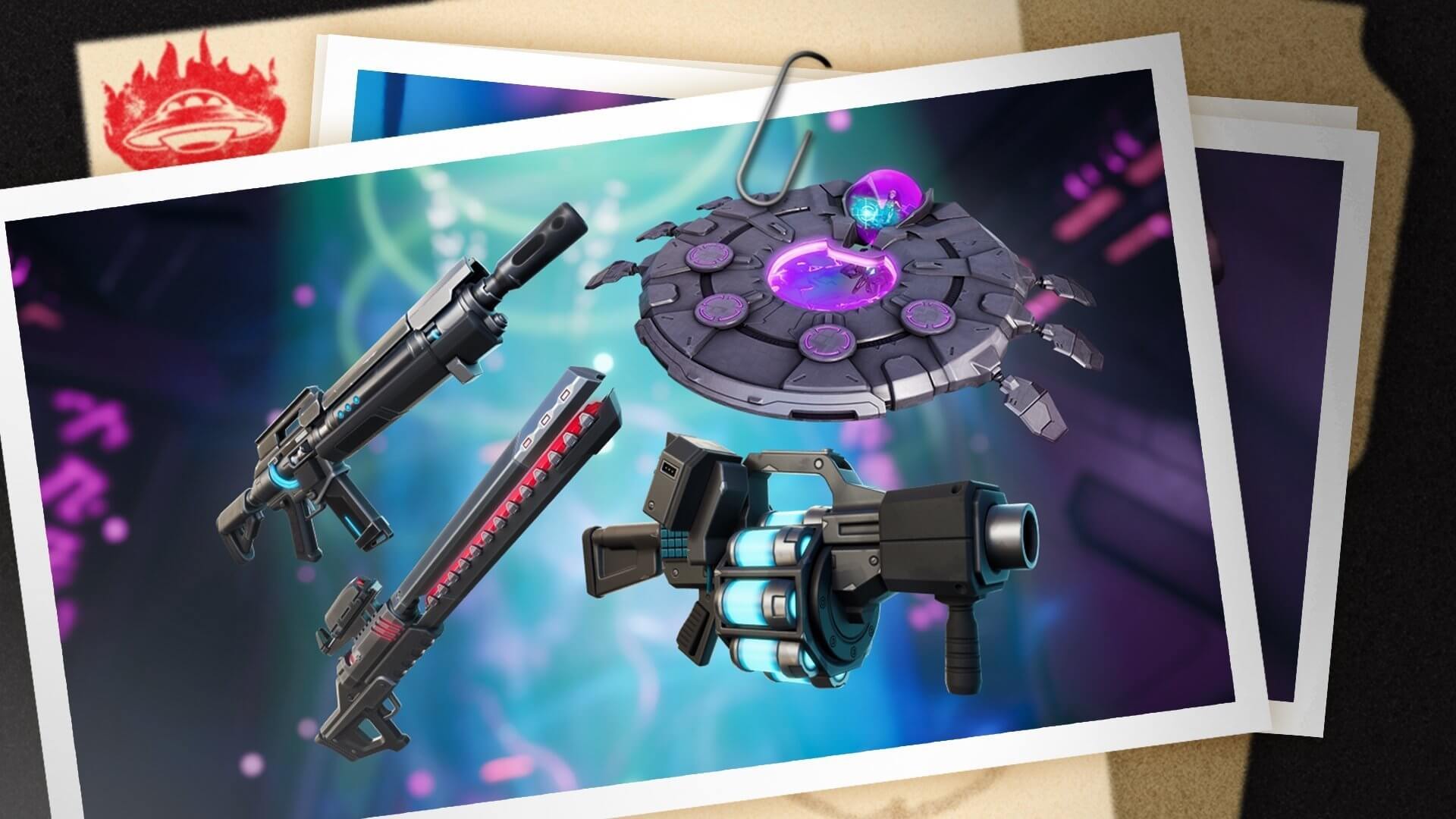 Abductors are marked on the map before you jump from the Battle Bus and in order to complete the third challenge, you will need to land on them and destroy three pieces of equipment, which is fairly straightforward. There are different low-gravity areas around the map and you will simply need to land and loot  chests and ammo boxes in order to complete the challenge.
Alien Nanites are a new item to this season and there is no exact location to find this item. Once you have found it, you can simply throw it to use it, but make sure you are not in Holly Hatchery as it will not count for this challenge. The last one is to destroy alien trees and we will be releasing an article to show you the exact location of these trees once the challenges are live and available to complete in-game.