Here's a Fortnite Season 8 Battle Pass Tier Calculator that'll help you figure out if you can reach tier 100.
There's less than a day of Fortnite Season 8 remaining and Epic have released all three Season 9 teaser images. The latest teaser, which was released under an hour ago, teases a brand new look to Tilted Towers.
Tilted Towers was destroyed during the unvaulting event along with Retail Row. Only one building remained, the no sweat insurance building. It was obvious as soon the popular namd location was destroyed that it wouldn't remain as it is after the new season launches.
According to the season ending countdown, there's 15 hours left of Season 8, and players who haven't reached tier 100 yet are trying to do so before the season ends.
There's a handful of players trying to figure out if they can reach tier 100 in the Season 8 Battle Pass and website Genr8rs have created a Fortnite Season 9 Battle Pass Tier 100 calculator.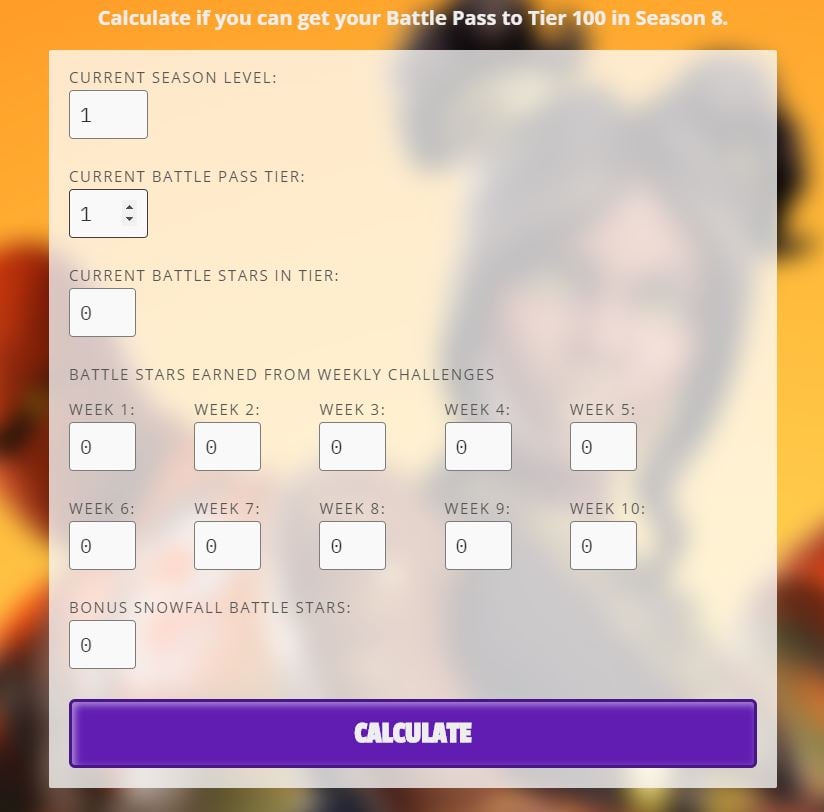 In order for the calculator to tell you what the highest tier is that you can reach in Season 8, players need to input their current season level, current Battle Pass tier, how many Battle Stars they've achieved in the current tier, how many Battle Stars they've earned each week and how many Discovery Battle Stars they've collected.
Once you've input this information, you'll be shown whether you can reach tier 100, and if not, what the highest tier is that you can reach.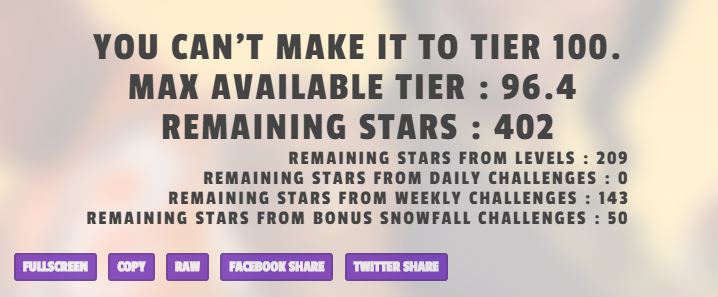 If you'd like to use the calculator and see what tier you can reach, use the link here. If that calculator doesn't work for you, try this one.
Let us know in the comments section below what tier you're currently at in Season 8.