Here is where you can find all of the Characters on the Season 8 map in the first week of Fortnite.
The new season of Fortnite Battle Royale has just started and instead of there being weekly challenges for players to complete, Epic Games have brought back Punchcards. There is a Punchcard for Characters that you can find around the map and there are five stages for each and completing these challenges awards you with different XP. You can see the amount of XP you get for completing the stages below:
Stage 1 – 12,000 XP – Common
Stage 2 – 14,000 XP – Uncommon
Stage 3 – 16,000 XP – Rare
Stage 4 – 18,000 XP – Epic
Stage 5 – 20,000 XP – Legendary
There will be more Punchcards and Characters that will be added to the map but at the moment there are 15 NPC's on the map. There are some challenges for these Characters that you may need help with and we will get these guides out as soon as possible.
Fortnite Season 8 Character (NPC) Map Locations – Week 1
The fourth stage / challenge for J.B. Chimpanski is to talk to Characters and in order to complete the challenge, you will need to talk to three of them. We have a map, thanks to fortnite.gg, that show where all the Characters are currently located, which you can see below:
You do not need to visit all three Characters in one match, so you can talk to a Character and leave a game and get into two more, landing at different places where you can find Characters to complete it quickly, You can also land at a place where it will be easy to go to three Characters in one match, such as going to the NPCs at the bottom of the map.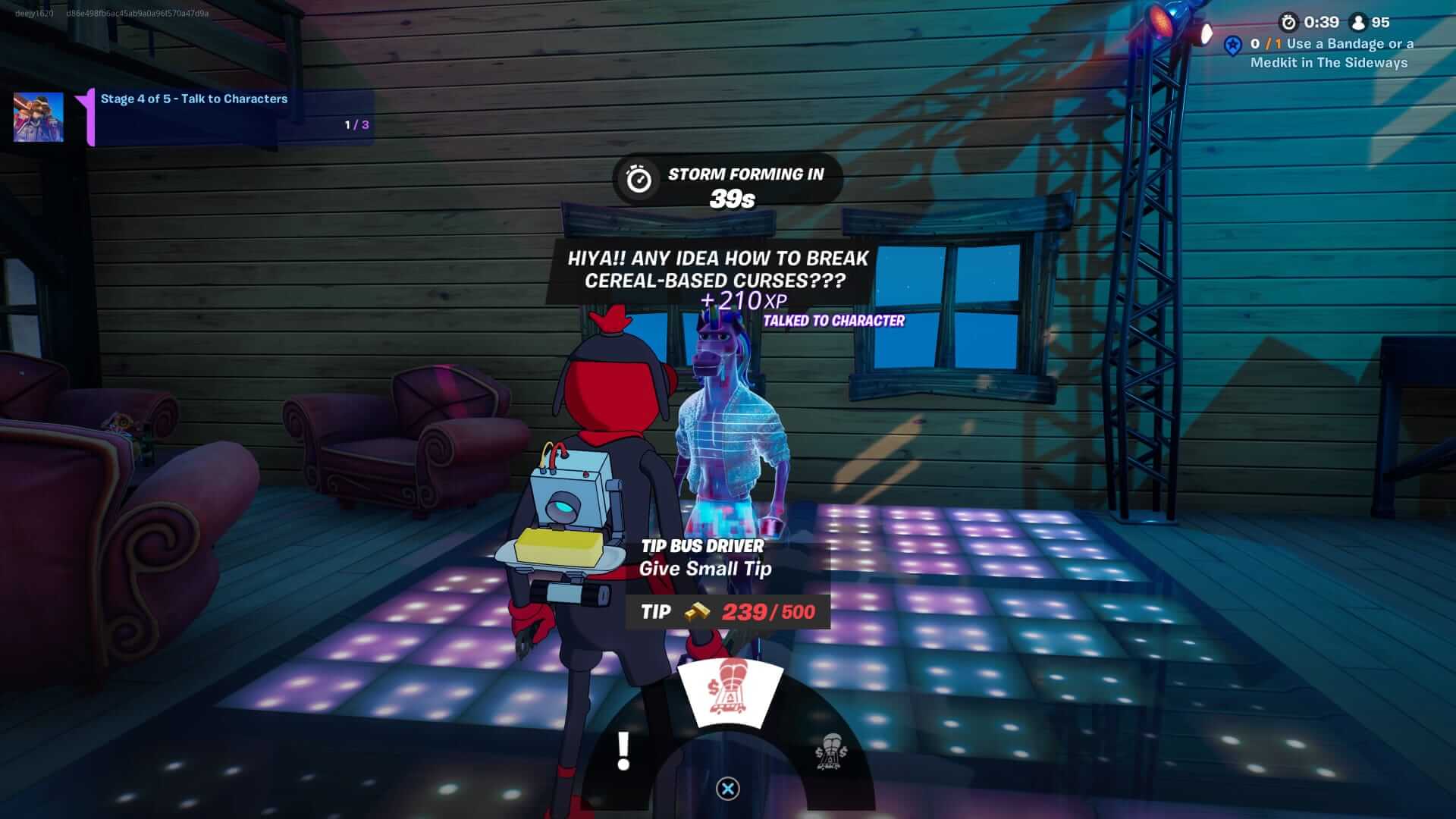 All you have to do is interact with the different Characters in order to complete the challenge and you will know it has been counted as you will have a notification on the left side of your screen. Once completed, you will be awarded 18,000 XP and 70 Gold Bars.