Epic Games Recently revealed Fortnite Season 8 teaser 3, and there appears to be a volcano at the bottom of the image.
Epic Games have now released three teaser images in the build up to Season 8 which will begin on Thursday, 28th February. The latest teaser that was recently revealed by Epic Games hints towards a volcano being added in Fortnite Season 8.
Since the second teaser was released yesterday, the Fortnite community realised that joining the teasers together would form one large image. The third teaser has been joined to the previous two images, and it looks like Fortnite Season 8 will have a volcano.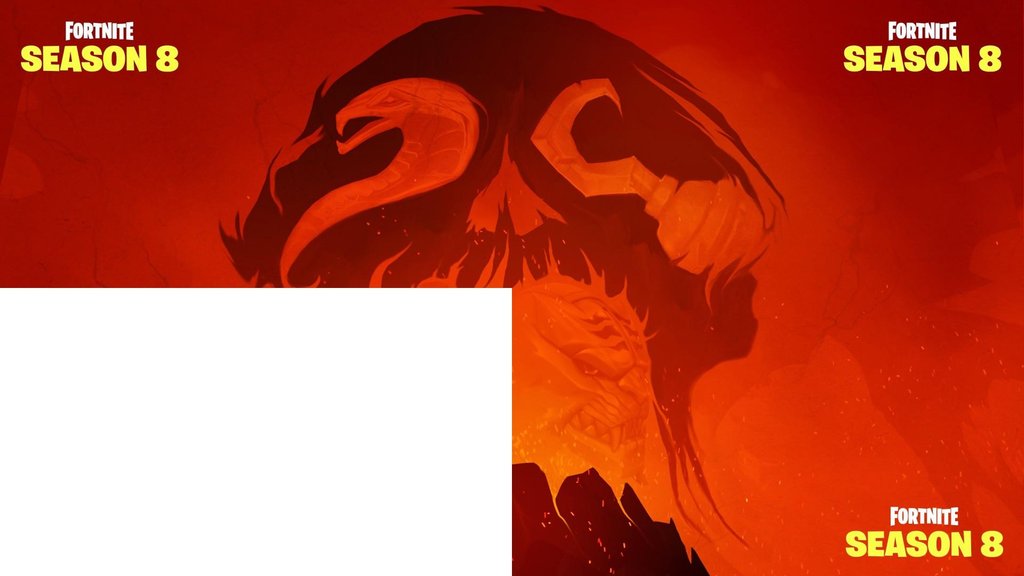 As you can see from the bottom of the image in the middle, it appears to be a volcano, with the middle of the two previous teaser images looking like the smoke emitting from the volcano.
Reddit user gotjabbed, has flipped the third teaser in order to give players an idea of how the fourth teaser image may complete the volcano:
There are currently earthquakes happening in Fortnite, and once an earthquake happens, large cracks at left in the ground. The earthquakes will continue to happen until tomorrow, and it's likely the Season 8 cinematic will show the cracks forming and creating the volcano.
Season 8 will start on Thursday 28th February, so be sure to follow us over on Twitter and turn website notifications on so you don't miss any of the build up to Fortnite Season 8.