The Fortnite Season 8, Week 4 challenges have been unlocked.
A new week of challenges are upon us with. As with every week, the Season 8, Week 4 challenges are made up of three free challenges, and four Battle Pass challenges. The challenges were leaked in the v8.10 update and remained unchanged after yesterday's v8.11 update. The week 4 challenges are by far the most straightforward week of challenges thus far in Season 8.
Here are the official Season 8, Week 4 challenges:
FREE CHALLENGES
Stage 1: Land at Tilted Towers
Stage 2: Land at Junk Junction
Stage 3: Land at Retail Row
Stage 4: Land at Happy Hamlet
Stage 5: Land at Pleasant Park
Use The Baller in different matches (5)
Get an elimination with a Scoped weapon and a Suppressed weapon
BATTLE PASS CHALLENGES
Eliminate opponents at Happy Hamlet or Pleasant Park (10)
Outlast opponents in a single match (60)
Launch yourself through structures with a Pirate Cannon (25)
Search for Buried Treasure (2)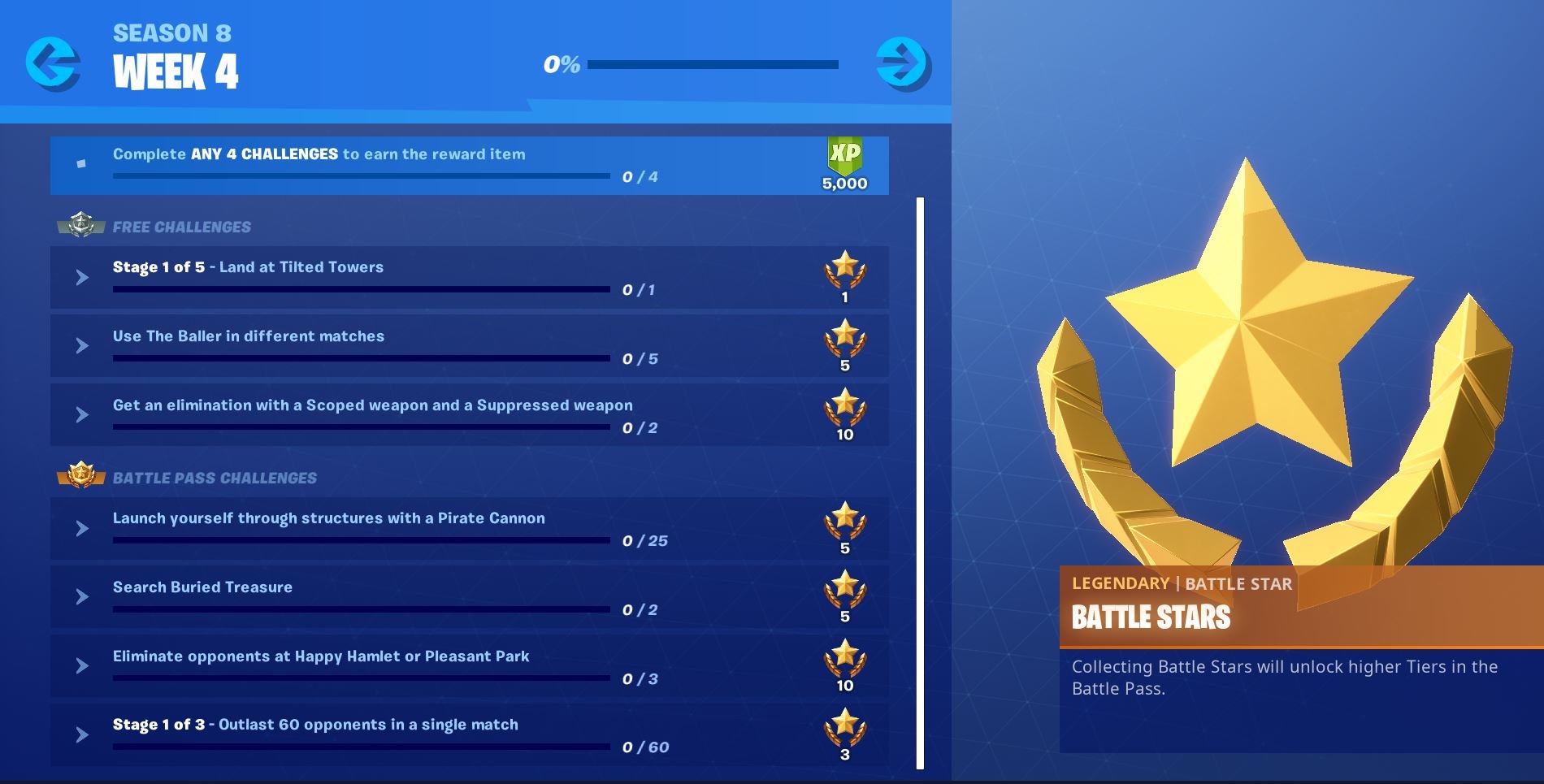 The best way to complete the challenges as quickly as possible is to complete a challenge and then die in-game so you can quickly move on to the next game and complete the next challenge.
Upon completing four of seven challenges, players will be rewarded with 5,000 XP. Complete all of the week 4 challenges and you'll unlock a loading screen that'll provide the location of a hidden banner. The loading screen was leaked in the v8.10 update which can be seen below: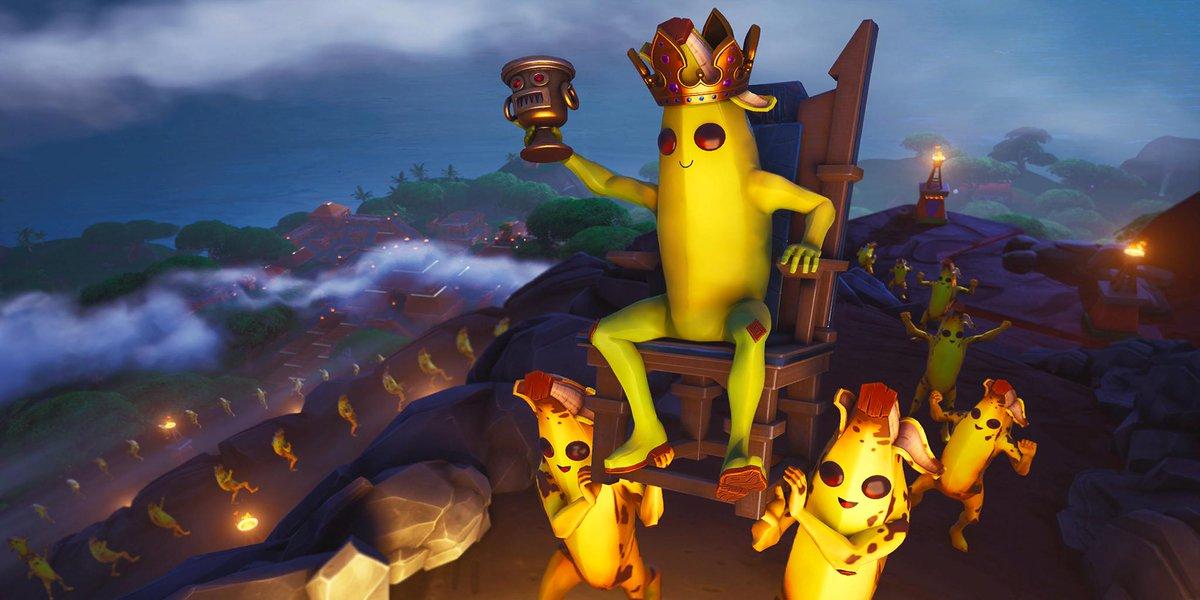 We've posted a guide on the location of the Discovery banner for week #4 here.