The Fortnite Season 9 Mecha vs Monster final showdown live event just took place, and here's a recap of the event in case you missed it.
The Fortnite Season 9 live event just took place, which was labelled as the final showdown event. Prior to the event beginning, players were already aware of what was going to happen during the event.
A monster eye was spotted in the iceberg at Polar Peak near the start of the season, and monstrous footprints were found near Viking Village and Loot Lake. A robot, Mecha, was also built in Pressure Plant within 3 weeks.
Upon collecting all Fortnite Fortbytes, players unlock a loading screen that shows the battle between Mecha and the monster, which was hidden by bearded Jonesy in the original Fortbyte encrypted image.
(Full video at the bottom of the article)
The event began with the monster emerging from the water north of the map and began its assault by destroying trees near Lazy Lagoon with a green lazer beam. The monster then made its way to Loot Lake and began attacking the POI. The Mecha robot then began firing rockets at the monster to avert the monsters attention in order to prevent major damage to the POI.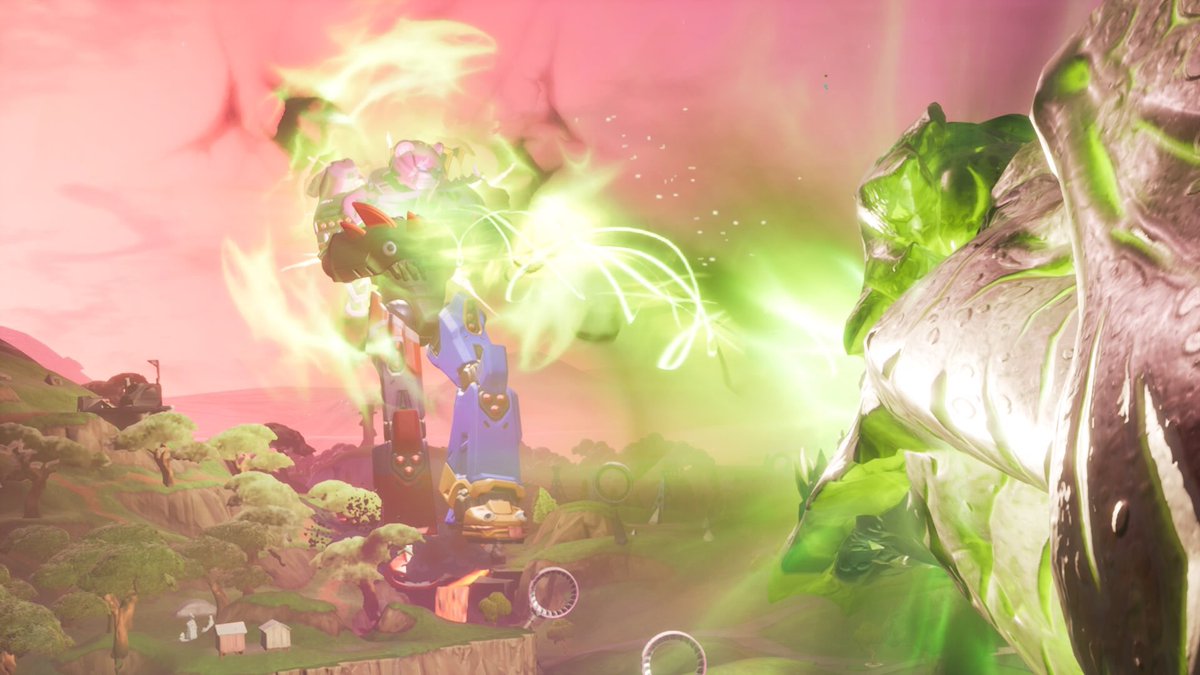 The monster then retaliated by firing the green lazer beam at the Mecha robot, which promoted the robot to run at the monster and take it into the water at the edge of the map.
We then saw the robot emerge from the water seeming victorious, only for the monster to jump out of the water and attack from behind. The monster then bit off the Mecha robots arm, but the robot still managed to throw the monster off their back.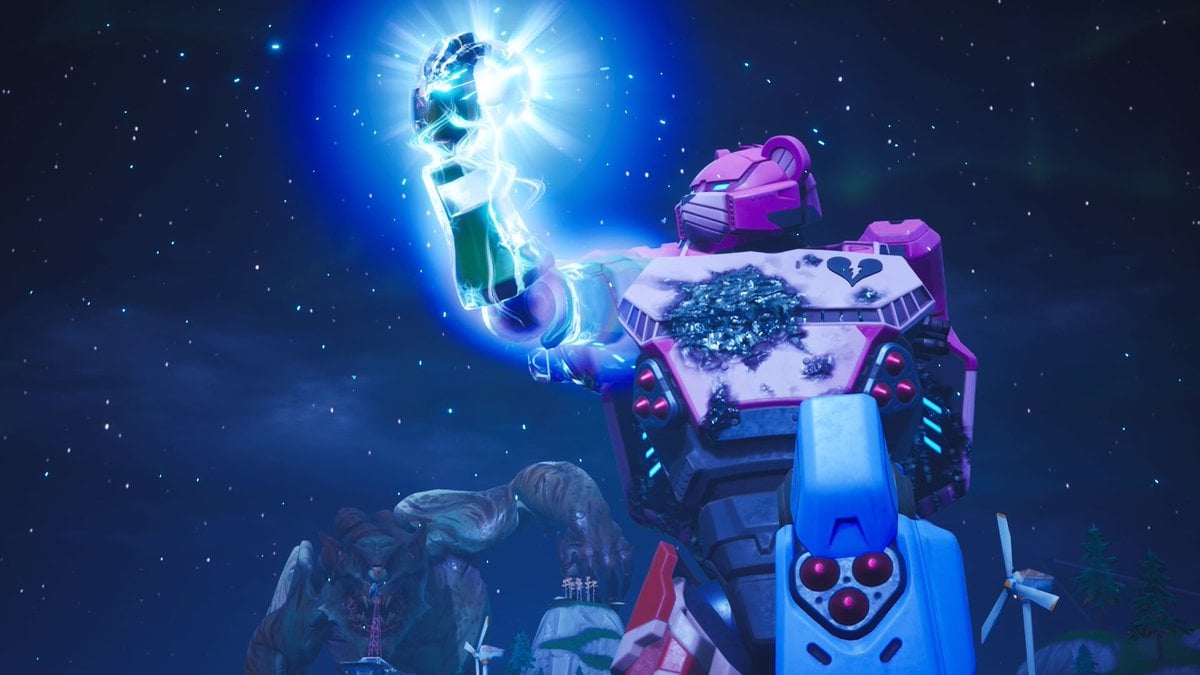 The robot then went to Loot Lake and pulled out the power source, which he then used to power his remaining arm in order to punch the monster. The robot then pulled out the Singularity statue found in Neo Tilted, which turned out to be a sword. The power from the arm then transferred to the sword, which the robot then used to pierce the monster head.
With the monster defeated, the monsters body disintegrated leaving behind a carcus. The robot then performed the not sweat emote, which is the floss emote, but only uses one arm. The event ended with the robot flying up into the sky. There is now an orb at Loot Lake called Zone Zero, which will likely be a lead up to season 10.
Here's the Season 9 Final Showdown event in full:
Credit to @Brina_x7 for the images