The Fortnite Season 9 mystery/secret skin for the Utopia challenges was leaked by dataminers from the v9.30 files and can also be seen in the challenges tab.
Since Fortnite Season 4, Epic have had a mystery skin that's available to unlock once players complete a certain number of weekly challenges. Last seasons Mystery skin was Ruin, which was posted by Epic Games prior to skin being added to the game files.
This season, a number of players expected the season 9 mystery skin to be the status that's found in Neo Tilted, with the helmet that was on the desk in the unvaulting event belonging to the season 9 mystery skin.
Dataminers leaked the Season 9 mystery skin during downtime, and the skin can now be seen in-game. There are a total of 3 stages for the skin, all of which can be seen below:
Fortnite Season 9 Mystery/Secret Skin – Singularity
Here's the Singularity challenge tab that you can see in the challenges menu: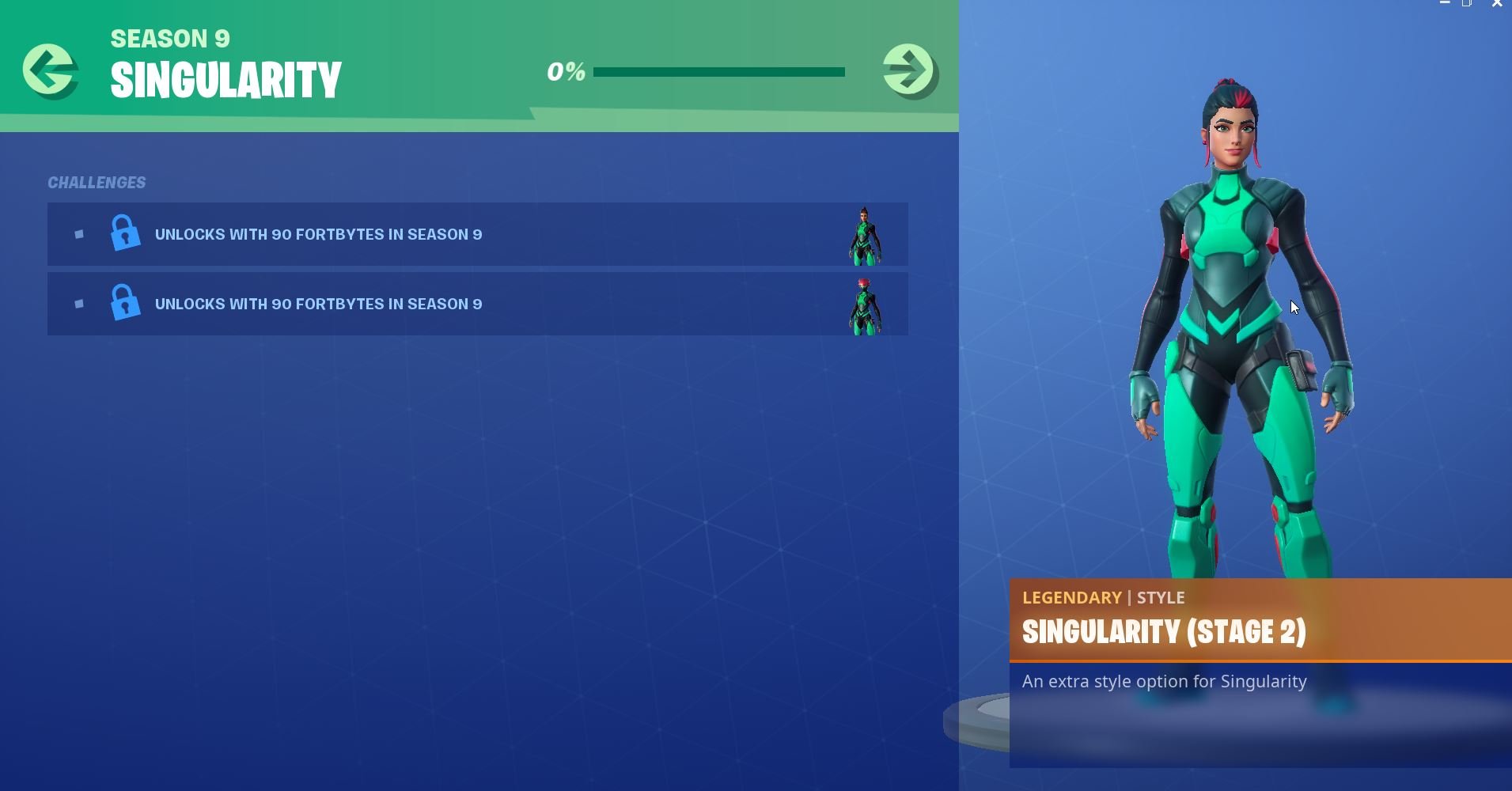 Here's a quick look at the Season 9 Mystery skin:
In order to unlock the skin, players will need to have collected a total of 90 Fortbytes.