The Fortnite Season 9 Overtime challenges and rewards are now available for players to complete.
Fortnite Season 9 will end on Thursday, 1st August, which will also be the start of season 10. In the past two seasons, Epic have introduced Overtime challenges in the final week of the season. Season 7 was 12 weeks long instead of 10, which is why Epic decided to create overtime challenges. There was a total of 20 challenges available for season 7 whilst season 8 had half the challenges as the season was 10 weeks long.
The overtime challenges for season 9 were leaked ahead of time by dataminers from the v9.40 patch update, so we knew ahead of time that were would be a total of 20 overtime challenges this season. The challenges are now live in-game along with the rewards, which include three styles for three of the skin that are obtained from the season 9 Battle Pass.
Below you can see the Overtime challenges that are currently available along with the rewards you'll receive after completing the challenges.
Fortnite Season 9 Overtime Challenges
Here are the current challenges are have been unlocked:
Reach Battle Pass Tier 23
Reach Battle Pass Tier 71
Reach Battle Pass Tier 87
Work together with friends to get eliminations (25)
Damage opponents with Shotguns (2,500)
Visit Loot Lake, Polar Peak and Pressure Plant (3)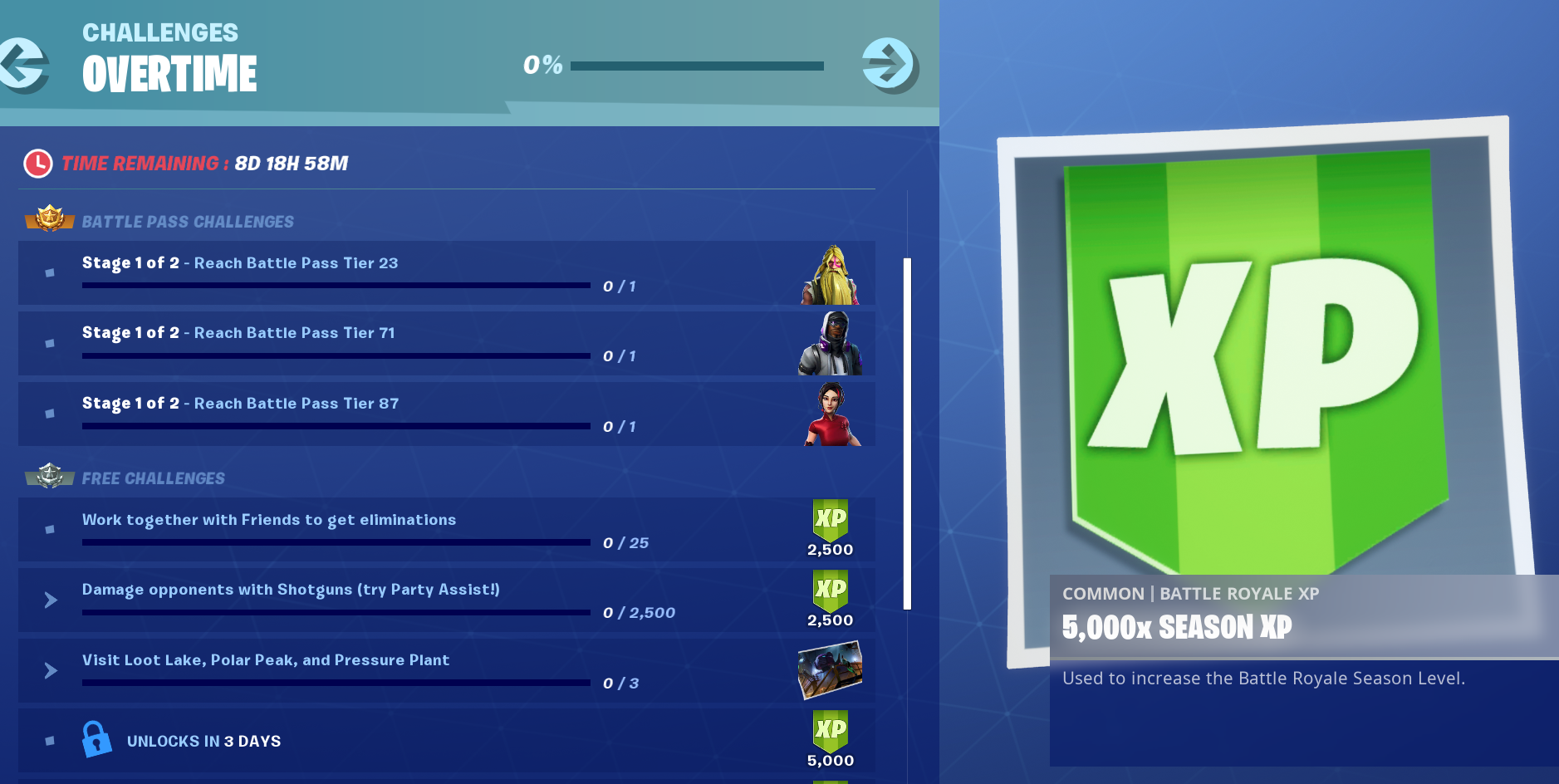 Fortnite Season 9 Overtime Challenge Rewards
The majority of the rewards for the overtime challenges are XP rewards along with some loading screens. However, when reaching tier 23, 71 and 87 along with completing a certain number of overtime challenges, players will be rewarded with new skin styles which can be seen below: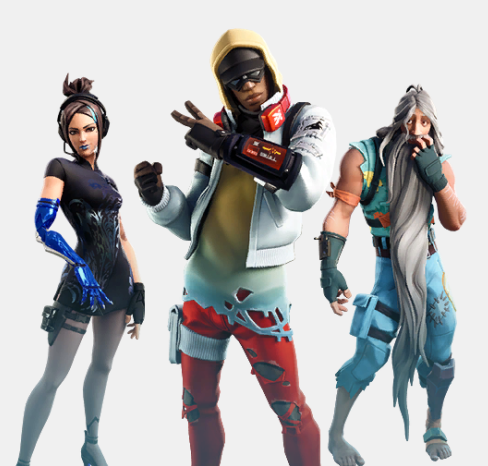 Players will have until the end of the season to complete these challenges. Epic will be releasing a few overtime challenges at a time.