The Fortnite Season X/10 Week 1 hidden battle star in the B.R.U.T.E squad loading screen is currently unavailable. 
Fortnite players who complete three objectives/challenges for the B.R.U.T.E Sqaud limited time mission are able to unlock the Season X loading screen for week one, which is the loading screen that features the B.R.U.T.E vehicle as seen below: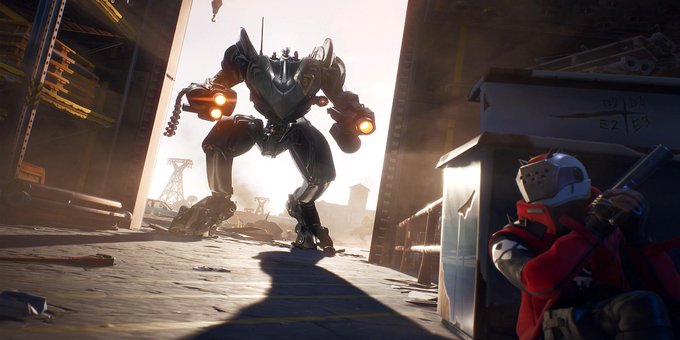 Epic provide the location of a free hidden battle star in this loading screen, with the coordinates of the Battle Star provided on the metal bin on the right side of the loading screen.
Players were unable to find the Battle Star at the coordinates provided in the loading screen, which promoted a large number of posts on the Fortnite Battle Royale subreddit asking where the Battle Star is.
EmptyTux, a community coordinator at Epic Games, took to Reddit to state that the hidden Battle Star in the B.R.U.T.E squad loading screen is currently not available in-game, but mentioned that once you've collected the loading screen, you'll have all season to grab the hidden star.
An update was then provided on the post stating they've indentified a fix for the issue and the week 1 and week 2 Battle Stars are "EXTRA hidden" and will be showing up in the next Fortnite update release, which will be sometime next week.
The Week 2 missions/challenges will go live with new objectives tomorrow, and the week 2 hidden Battle Star will also be affected by the identified issue, so players will not be able to collect the week 2 Battle Star until the issue is fixed next week, something to keep in mind when the new mission objectives/challenges are released.