Fortnite challenges in Season X/10 have received a major overhaul. The Zero Point challenges and Level-Headed, Road Trip and Rumble Royale Missions are now live.
In all previous seasons of Fortnite Epic have had weekly challenges. This season, Epic have decided to remove the weekly challenges and replace them with the Zero Point challenges and missions.
There's a total of 10 mission challenge packs, three of which are already available whilst there'll be one new mission pack unlocking every 7 days.  The current available missions are Level-Headed, Rumble Royale and Road Trip. We've listed the mission challenges as well as Zero Point challenges below.
Fortnite Zero Point Challenges
Here are the Zero Point challenges. Two of the rewards are styles for the Sparkle Supreme and Ultima Knight Battle Pass skins.
Fortnite Level-Headed Missions/Challenges
The level-headed missions are very basic and require players to each certain levels in Season X from level 10 to level 65. The rewards for completing these challenge include unlocking additional cosmetics including Battle Pass skin styles and emotes.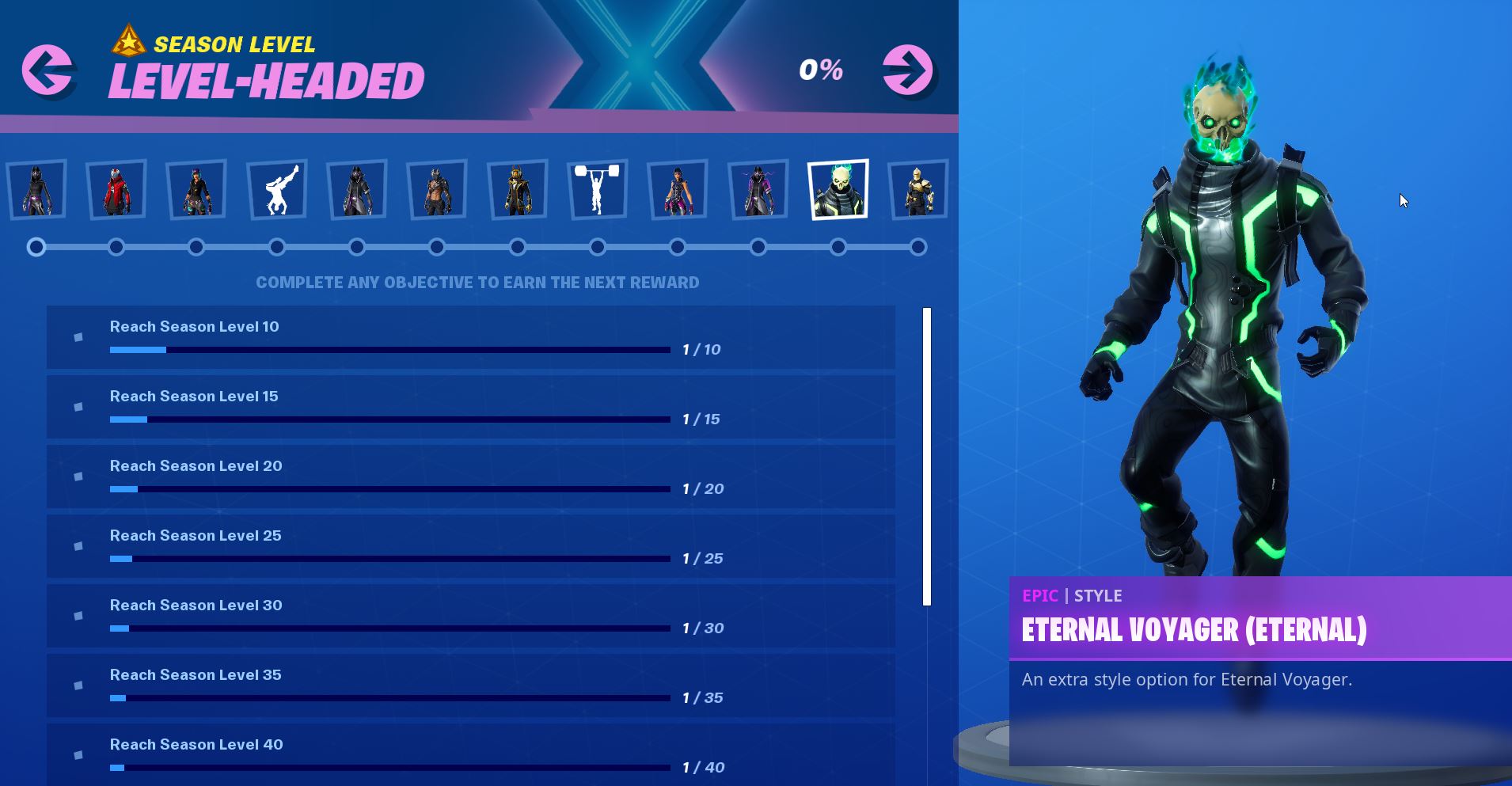 Fortnite Road Trip Missions/Challenges
The Fortnite Road Trip Missions are similar to the challenges we've seen in the weekly challenges in past seasons. There's currently three missions unlocked which are;
Visit Drift painted Durrr Burger Head, a Dinosaur, and a Stone Head Statue (3)
Deal damage to opponents while riding in a vehicle (200)
Destroy stop signs with the Catalyst outfit (10)
In order to unlock the other mission/challenges, players will need to complete 1 or more of the available mission/challenges. You can also prestige missions, which provide harder objective and more rewards.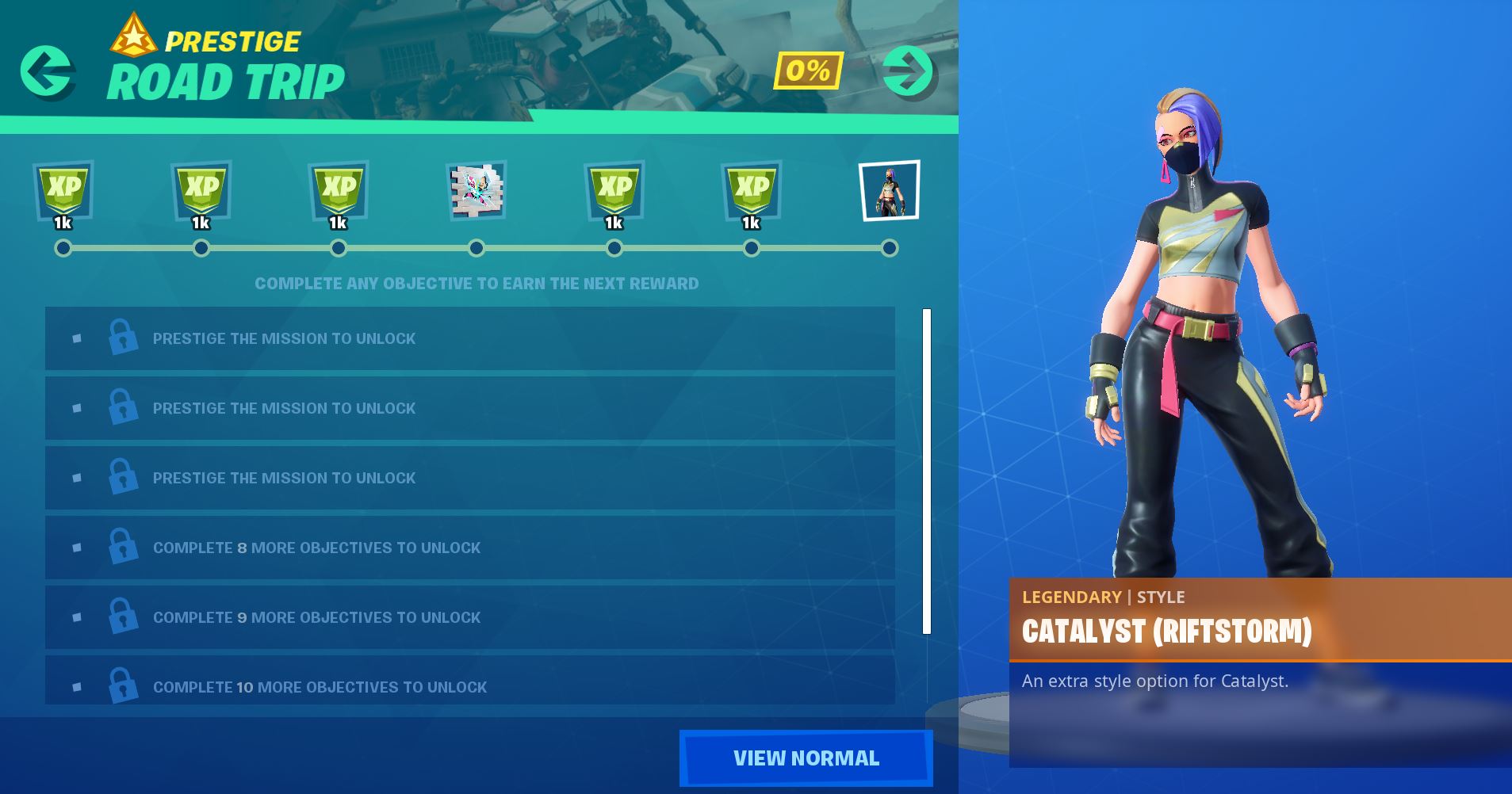 Fortnite Rumble Royale Missions/Challenges
As given away by the name, the Rumble Royale missions/challenges are for the Team Rumble LTM. These challenges can also be prestiged to get harder missions and better rewards. Here's the current available missions:
Play matches of Team Rumble with at least one elimination (5)
Win a match of Team Rumble (3)
Assist teammates with eliminations in Team Rumble (20)