There's yet another Fortnite secret challenge/quest to complete which takes us back to the spaceship.
Epic Games have released a large number of map changes this season, especially in comparison to what we've had in the previous two seasons in chapter 2. With the last change of season 3, Epic introduced Coral Castle as well as a small island where the spaceship was found.
When the water levels lowered for the final time, players could complete the launch the spaceship secret quest/challenge that provided players with a large amount of free XP for the season.
If players successfully completed the challenge, they'd see the spaceship launch off and disappear leaving behind a few rifts. The astronaut that was in the ship, Deo, has since been made available to purchase in the Fortnite Item Shop.
The spaceship has returned to the Fortnite map, which is the latest secret challenges for players to complete.
Astro-not Fortnite Secret Challenge
This is a very easy secret challenge for players to complete. The spaceship first appeared north-east of Craggy Cliffs, however, as it took off and returned, you'll have to find Deo's spaceship elsewhere on the map.
In order to complete the challenge, all you need to do is find the spaceship. Deo has escaped the ship, and when you find the spaceship, you'll find it's remained open and is hovering above the ground.
Here's the location where you can find the spaceship in order to complete the Astro-not challenge:
Here's what the spaceship looks like: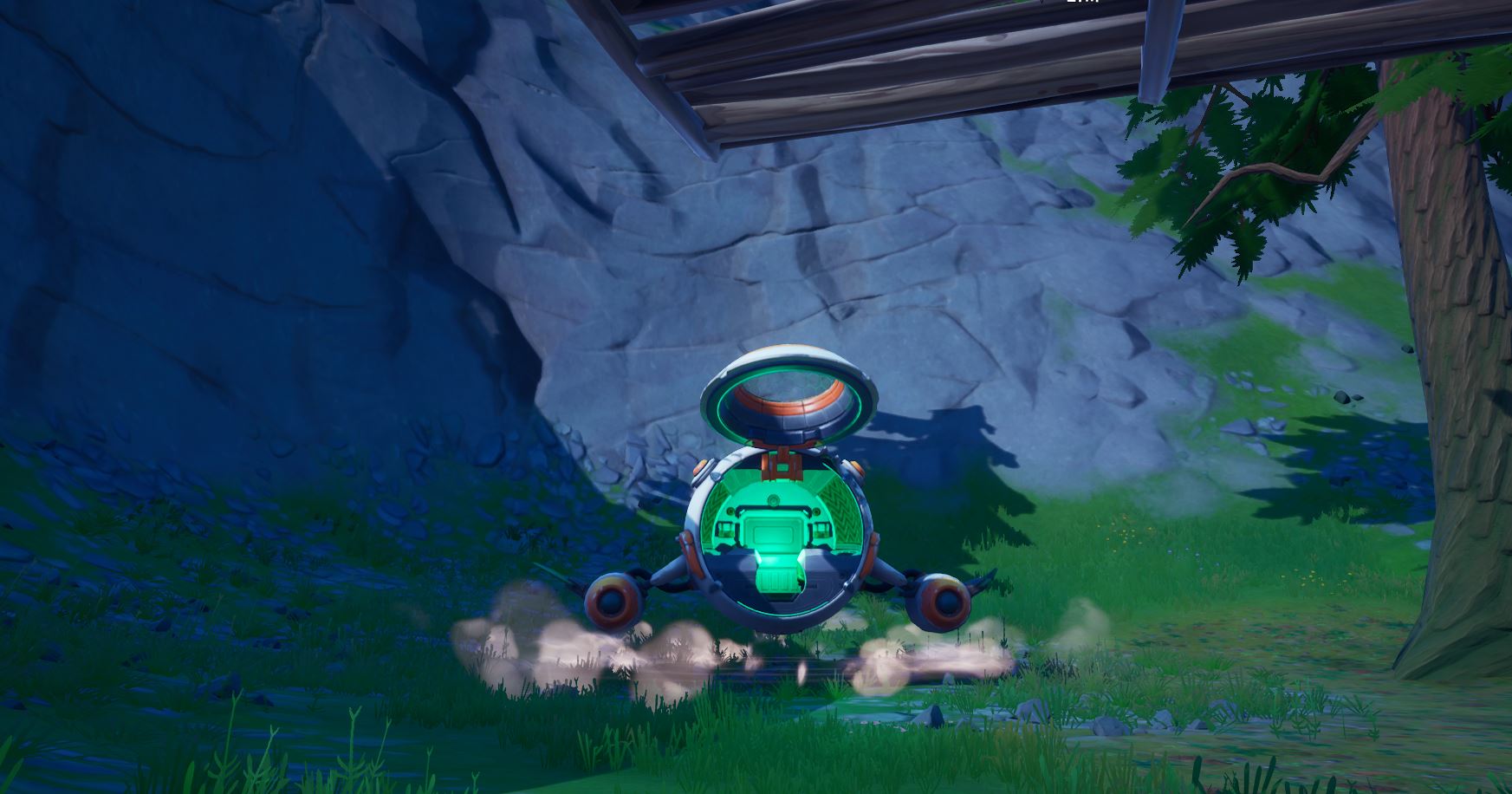 It's quite odd that he's returned back to the Fortnite map and decided to leave his spaceship. There's no doubt that it relates to current story-line whatever that is at the moment.
With just over a week left of Fortnite season 3 and a possible end of season event looming, perhaps we'll see the spaceship feature in the live event. Time will tell.