The final secret mission with the Gnomes and Bears is live in Fortnite Battle Royale and here is how you can get free XP.
Epic Games have decided to give players more XP this season by completing secret missions in Fortnite Battle Royale. These missions have created a side story with the Gnomes and the Bears that could be found in and around Weeping Woods.
It seemed as though the Gnomes and the Bears were plotting against each other and the missions that have taken place so far were to diffuse the tension between the two parties. The last mission required you to disarm both the Bears and the Gnomes so they would not go to war.
Fortnite Free XP – Gnome More War Secret Mission
Unfortunately, if you have not already completed the previous secret missions, you will no longer be able to do so. This is because the Gnomes and Bears have been moving around Weeping Woods in some updates to play out the story so you will now only be able to complete the final part, which you can see below.
This challenge is actually very simple and easy to complete. You will need to get into a game and go to the edge of Weeping Woods where you will find both the Bears and the Gnomes together. Here is where they are located:
It looks like the Gnomes and the Bears and have called a truce and in order to complete the challenge and get 15,000 free XP, all you need to do is dance to celebrate the truce between them.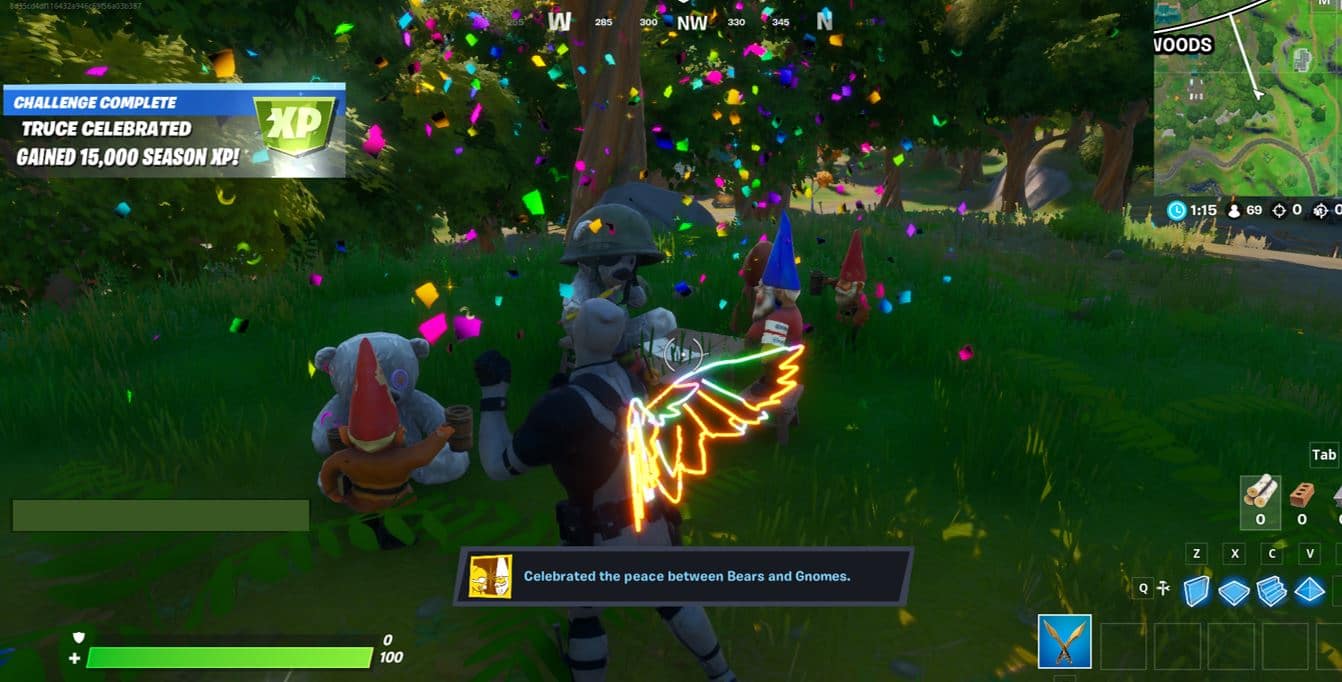 According to leaks, there will not be any more secret missions for this season, so you have until the end to complete the final part. Completing this mission will also award you with the Gnome More War Legacy.