A new secret mission/challenge quest is available, "coral buddies enter the nuclear age".
Epic have released a number of different secret challenge quests since the launch of chapter 2. As the name suggests, these are secret as they're not listed on the challenge table.
These quests are quite rewarding as they provide players with a bunch of season XP and the quests themselves don't take long to complete. Coral buddies have been the focus for the secret missions this season.
All of coral buddies missions are extremely easy to complete and take less than a minute. However, players can get 25,000 XP for completing them, and there were two new quests (or whatever you want to call them) added to the game.
We'll be going over the Nuclear Age Coral Buddies quest below.
Coral Buddies Enter The Nuclear Age Quest Fortnite
In order to start of this challenge, you'll need to go to the island that Coral Buddies are on towards the north side of the map. Here's the location of where to start the nuclear age quest:
Once you're there, you'll need to find and collect the nuclear container. Here's the exact location of where you'll be able to find it: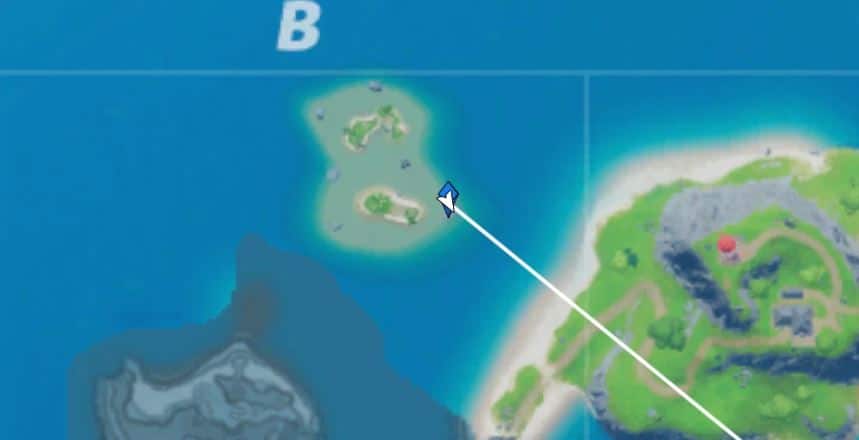 Here's what it looks like in-game. You'll find it on a small wooden boat that's under water. You'll also find a coral buddy next to it: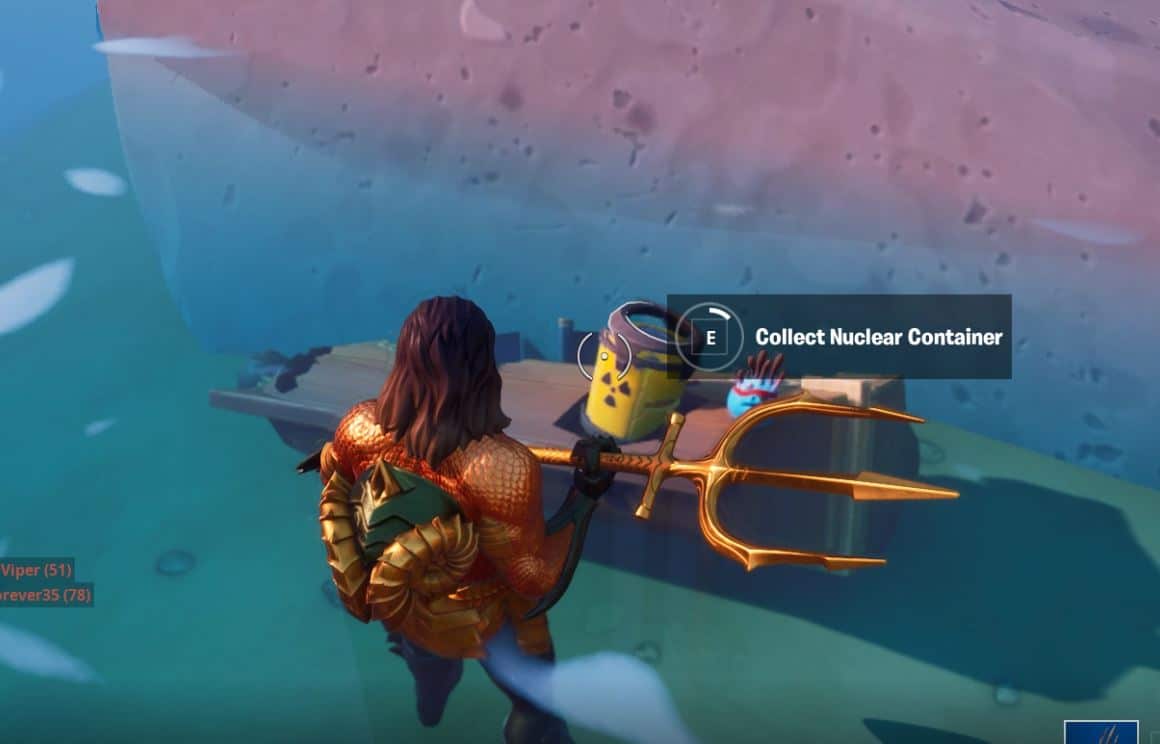 You'll then be told to take the container to the test site which is behind you from the image you see above. There's a wooden box on a metal stand. Simply go up to it and interact with it in order to begin the atomic test.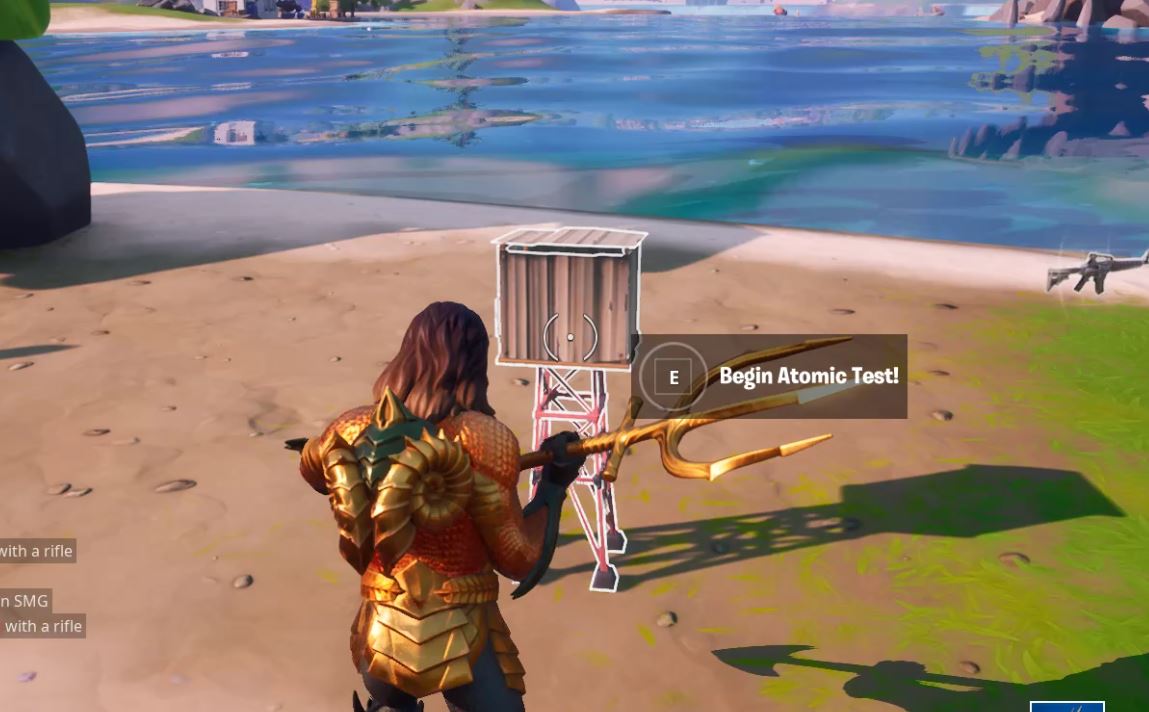 Once you've done this, you'll have completed the coral buddies enter the nuclear age secret quest. You'll be rewarded with 25,000 free season XP.
When you do begin the test, you'll see a small nuclear explosion as seen in the image below.