Here's the location of Shadow Midas in Fortnitemares and how to eliminate him. Upon completing this challenge, players will receive the Smash O'-Lantern Pickaxe.
The first three Fortnitemares 2020: Midas' Return released on Wednesday. Today, three new Fortnitemares challenges have been released. The new challenges require players to deal damage with a possessed vehicle, detect players as a shadow, and eliminate Shadow Midas.
Here's a guide on how players can go about eliminating Shadow Midas in the fastest way possible.
Where is Shadow Midas in Fortnite?
In the v14.40 update that was released this Wednesday, Epic Games changed parts of the map as well as adding Halloween decorations. One of the changes that was made was The Agency being changed to The Ruins. There are changes to The Agency/The Ruins inside and out, but the location is the same.
In order to find Shadow Midas, you'll want to drop on the ground floor (not the basement), and you'll want to access The Ruins from the main door that's on the north side of the named location as shown in the image below: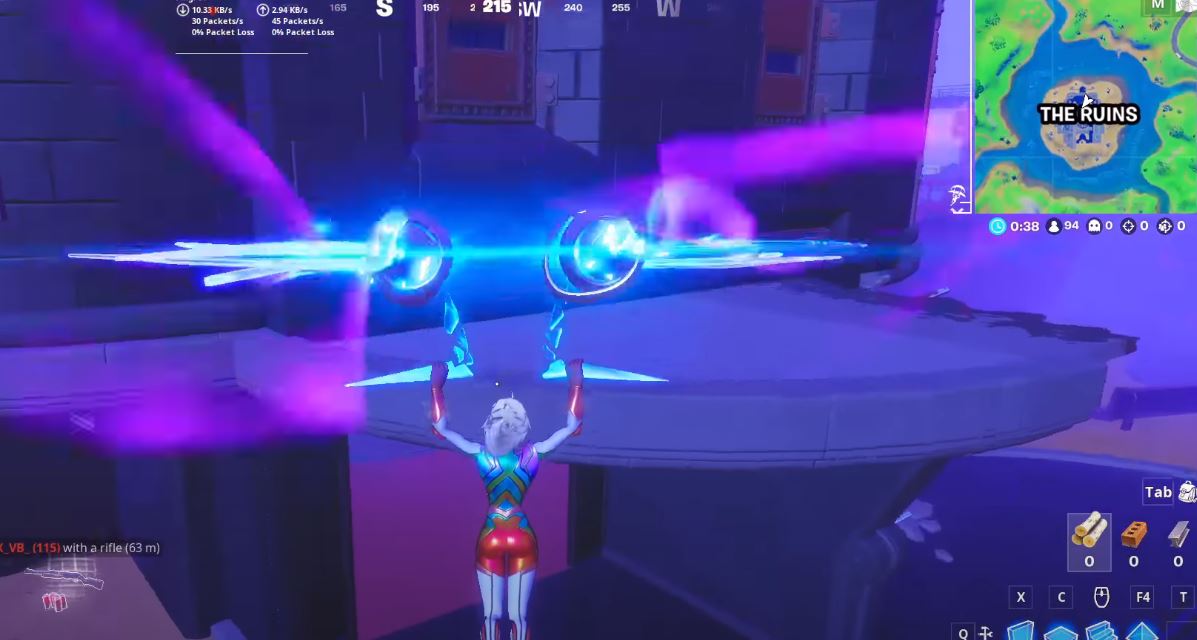 As  soon as you enter from the entrance above, you'll want to go to your right and look for a weapon. Access the vent you'll see on the right to go a different part of The Ruins. You'll either find Midas in the large room you enter when you go through the main door, or through the vent you go through in the below image:
There's also a chance that he spawns on the second floor. If you can't find him on the ground floor, go through the main entrance and take the stairs up and you'll find him walking around the second floor.
How to eliminate Shadow Midas
Unlike some of the Marvel Fortnite bosses like Wolverine, Shadow Midas is actually really easy to kill. When you come across him, sometimes he'll take a second or two before he event starts shooting back.
His aim is terrible and he has fairly low health. As long as you get to him first, you should have no problem eliminating Shadow Midas on your first try. However, you'll need to be careful as you'll have a large number of players dropping at The Ruins to try and complete this challenge.
Most players will likely drop near the top of the Ruins not knowing he mainly spawns on the ground floor or the floor above, so you should have an advantage. Good luck with the challenge.
Smash O'-Lantern Free Fortnite Pickaxe
Players that defeat Shadow Midas will earn the Smash O'-Lantern pickaxe, which is one of the best Fortnitemares cosmetic rewards we've had since the first event two years ago. Here's what the pickaxe looks like: