Here are where the Shanty Town and The Orchard landmarks are located in Fortnite for the apply Shield or Healing at Shanty Town or The Orchard Week 13 Location Domination Part 2 Challenge.
There is a lot of XP to get from the Location Domination Challenges that have been introduced in Fortnite Battle Royale as there are three different stages to each challenge, and completing each stage grants players XP. Completing all three stages of one challenge grants players 90,000 XP, which means completing all ten of the challenges available for each part of the challenges will grant players 900,000 XP.
The second part of these challenges have been released on Thursday 14th May, which means there are a total of 20 challenges to complete, all with three stages. One of the challenges for the second part of the Location Domination Challenges is to apply Shield or Healing at Shanty Town or The Orchard and this article will show you how to complete it.
Fortnite Challenge: Apply Shield or Healing at Shanty Town or The Orchard
The two locations in which you complete this challenge is Shanty Town or The Orchard. Both of these locations are landmarks in Fortnite as so are not marked on the map, but we have marked these landmarks on the map for you so you know exactly where to land.
Where is the Shanty Town in Fortnite? Shanty Town Fortnite Location
Shanty Town can be found on the edge of the map, north of The Rig and west of Slurpy Swamp. Here you will find many Slurp Barrels in the buildings and in the water which you can break to complete the challenge of applying shield or healing. Here is the exact location marked on the map below: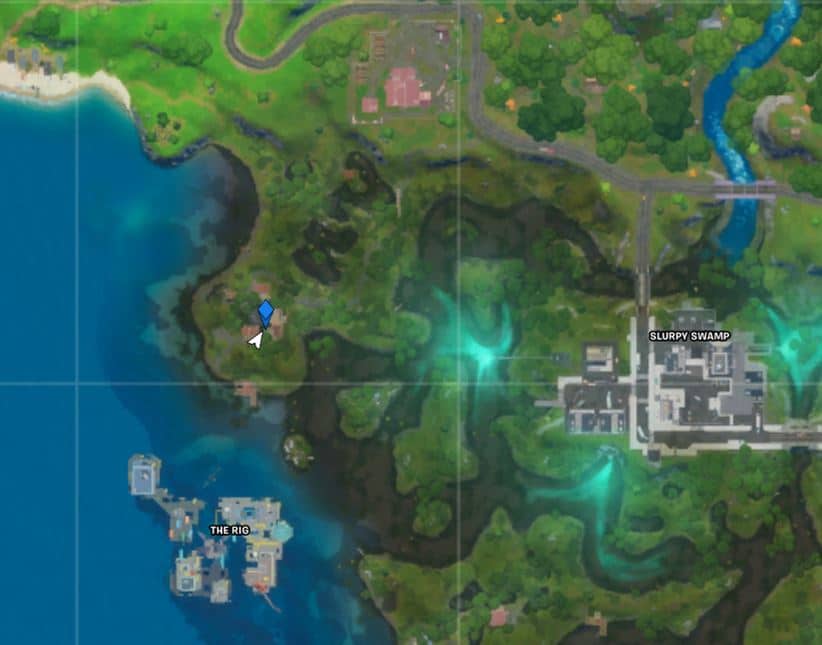 Where is The Orchard in Fortnite? The Orchard Fortnite Location
The Orchard has been used in previous challenges for Fortnite, so you may be familiar with this landmark. It can be found north of Frenzy Farm and here you will find many apples that you can consume to gain health. Here is the exact location of The Orchard marked on the map below.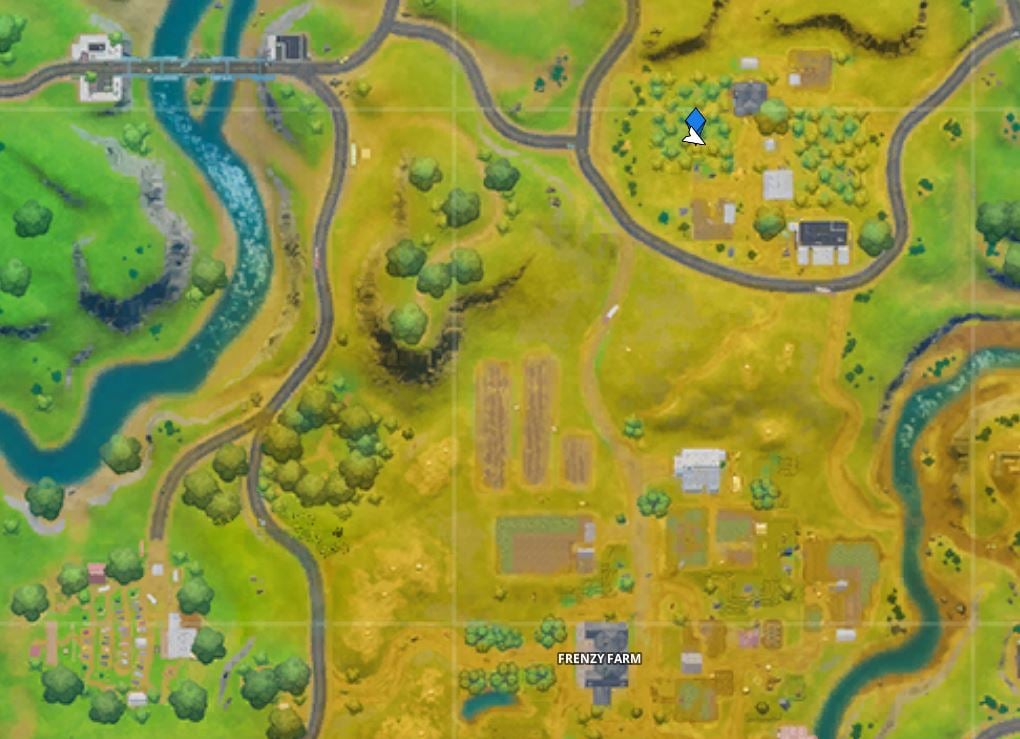 We think it would be best to land in Shanty Town to complete this challenge as there are many Slurp Barrels you can destroy to gain shield and health. The apples in The Orchard only grant you health so you will need to inflict some damage to yourself to be able to eat the apples.
Here is the amount of health/shields you need to apply in order to complete the challenge:
Stage 1 – 100 – Once completed will grant you 10,000 XP
Stage 2 – 250 – Once completed will grant you 25,000 XP
Stage 3 – 500 – Once completed will grant you 55,000 XP