Epic Games updated the Fortnite shop a few hours ago, rotating the Recon Expert skin into the item shop.
Epic Games update the Fortnite Item Shop every day at 1 AM BST with skins, gliders, emotes, pickaxes, and more. These cosmetics are usually ones that have been released in the past, and a couple of times a week, there'll be brand new Fortnite skins making their way into the Fortnite shop for the first time.
For the past few seasons, Epic Games have been adding in free skin styles for the Fortnite skins that have been already been available in the item shop. The new skin styles can be masked or unmasked versions of a skin, or simply a new colour. The skin styles are provided to owners for free.
With most Fortnite updates, Epic add in new skin styles that are leaked by data-miners during downtime. When a Fortnite skin receives a new skin style, it's all but confirmed that it'll be available in the item shop within a week or two.
In the last major Fortnite update, v12.60, Epic Games added in a new Fortnite skin style for Recon Expert. The skin was added back into shop a few hours ago, and here's what you need to know and Recon Expert.
Fortnite Shop
Recon Expert Fortnite
The Recon Expert Fortnite skin was first added to the shop on October 30th, 2017. Since the initial release, Recon Expert has only be in the shop once more prior to today, which was on November 12th, 2017.
If you'd like to support us, use FORTNITE-INSIDER in the bottom right of the item shop!
That means Recon Expert has been the rarest Fortnite skin for quite some time now, and many thought that Epic wouldn't ever add the skin back into the shop. However, with the new skin style being added, which removed the hat from the skin, players were sure it would make an appearance. Here's what the skin style that was added looks like: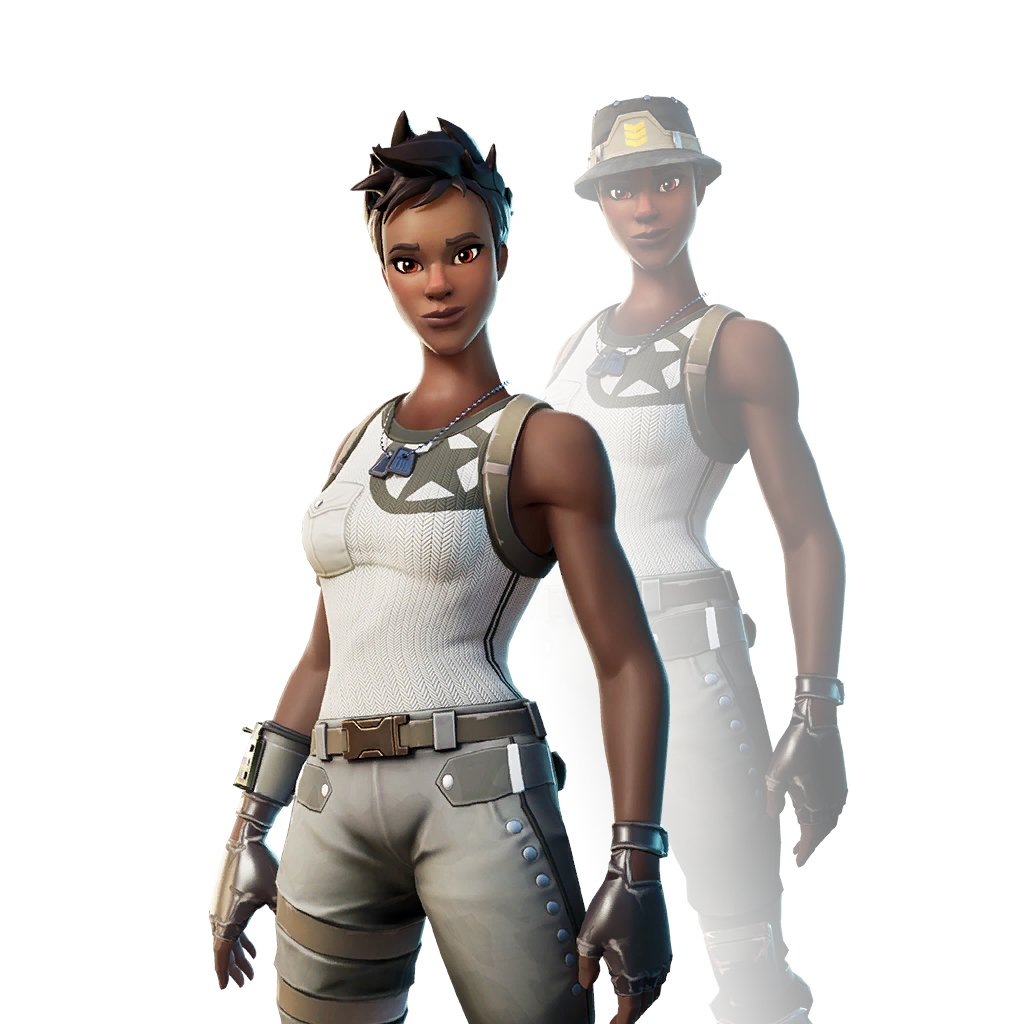 The Fortnite shop updated at the normal time, but then updated once again to add Recon Expert. The skin wasn't in the shop for 927 days and can be purchases for 1,200 V-Bucks.
It's quite surprising Epic added the skin back discretely without a tweet mentioning it's in the shop. With other rare skins that have returned in the past, Epic have either released a teaser tweet, or they've posted a teaser video or image, creating buzz regarding the release.
It'll be interesting to see how long Recon Expert will be available to purchase, but it could be gone by the next shop reset, so be sure to purchase it before then if you're wanting to grab the previously rarest skin in the game.