The Singularity Fortnite Skin has five different styles that can be unlocked by collecting hidden helmets. Here are all the helmet locations.
Season 9 is the first season to introduce Fortbytes to the game and collecting 90 of these Fortbytes will award players with the Singularity skin. Once you have been awarded this skin, there are an additional five different styles you can unlock by finding hidden helmets around the map.
Epic had actually hinted at the helmets at the end of Season 8 in the Unvaulting Event as we did see a helmet on top of the table, but no one knew the reason for this. The Singularity skin has also been on the map since the start of Season 9 in the form of a statue at Neo Tilted where she is holding a helmet.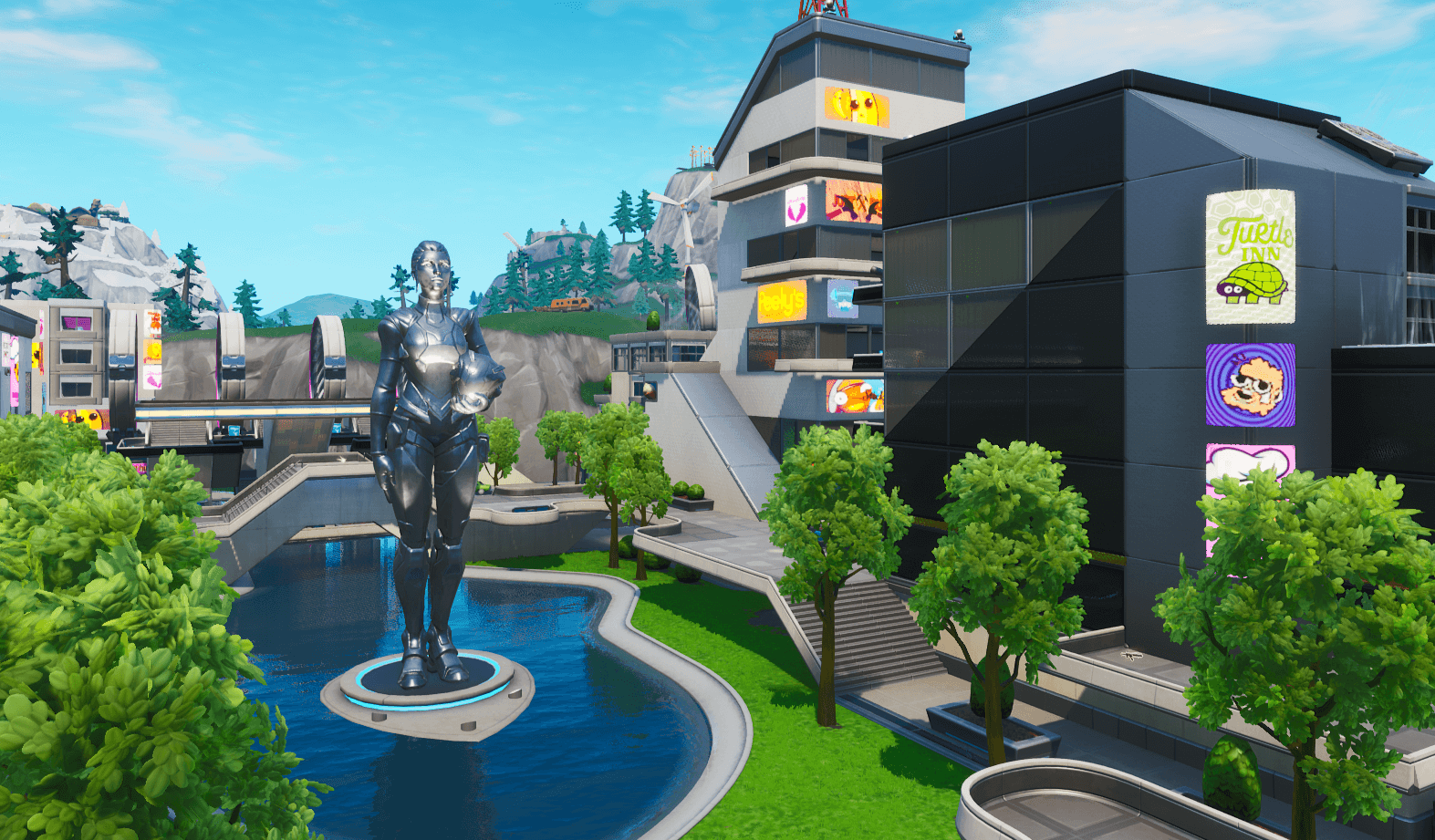 As previously mentioned, there are a total of five helmets that can be found to unlock five different styles, which are:
Cuddle – Pressure Plant
Pizza – Loot Lake
Durrr – Neo Tilted
Rex – South West of Dusty Divot
Drift – Polar Peak
These helmets are only visible once you have the Singularity skin equipped and once you approach the helmet, it will float in the air and you will be able to search it. The location of these helmets have been marked on the map below.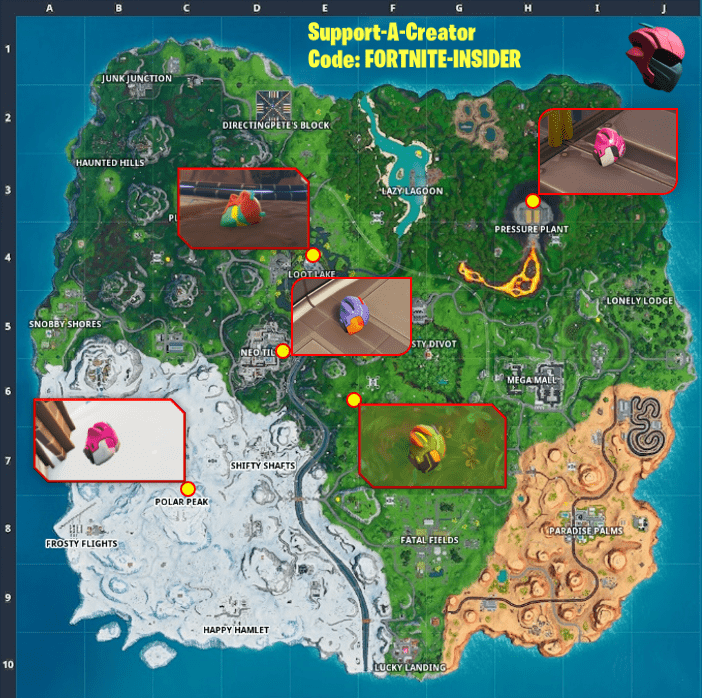 Here are the locations of all the helmets in more detail.
Singularity Cuddle Helmet
The Cuddle style for the Singularity skin is located at Pressure Plant where the Robot is being built. It is located on the north side of the POI, once floor down on the platform closer to the Robot: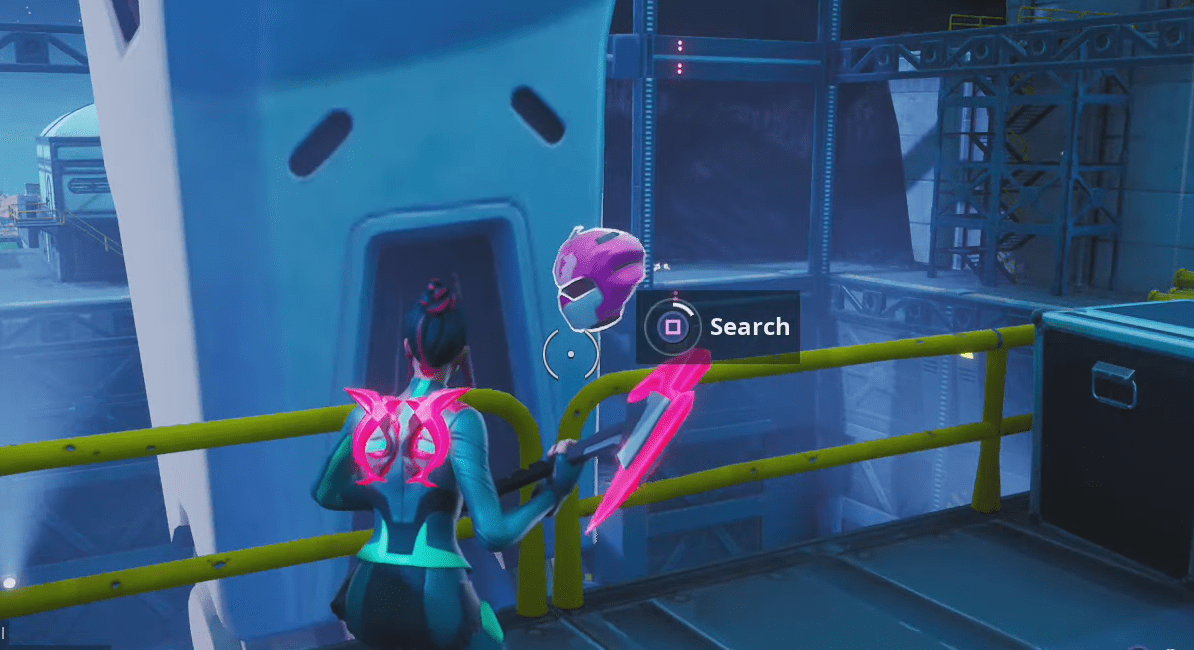 Singularity Pizza Helmet
The Pizza helmet can be found at Loot Lake on the north side of the POI where there is a ledge overlooking the 'Vault'.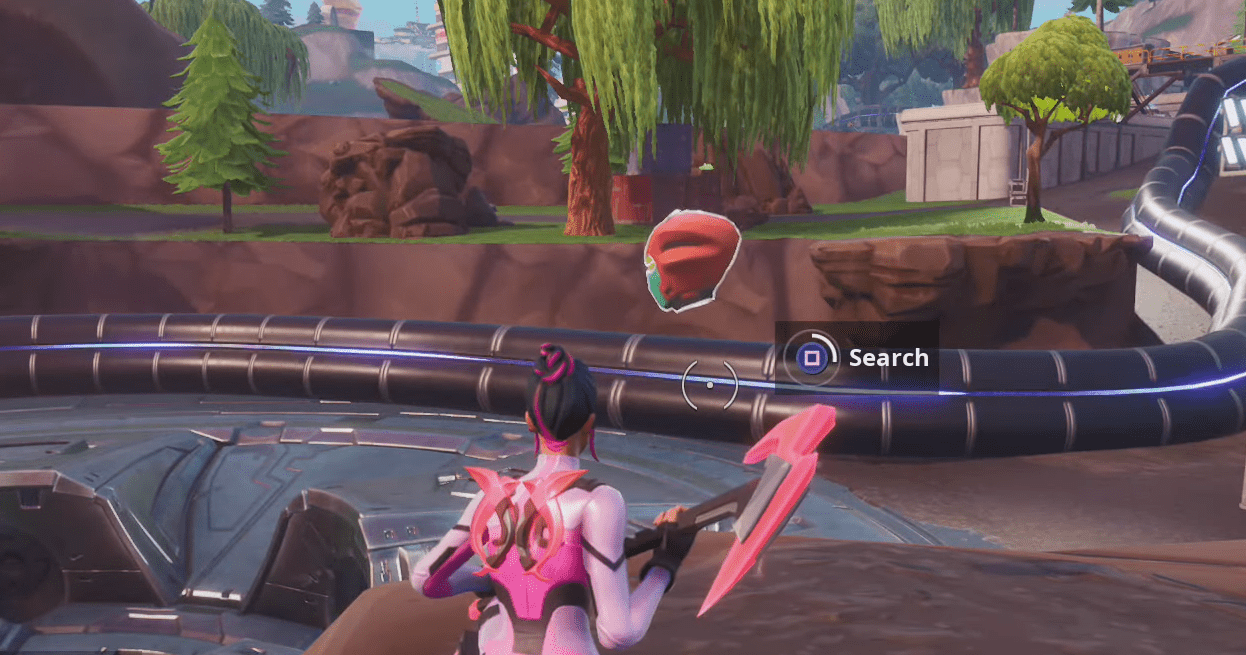 Singularity Durrr Helmet
The Durrr helmet can be found at Neo Tilted, on the platform looking at the statue of Singularity on the east side of the POI.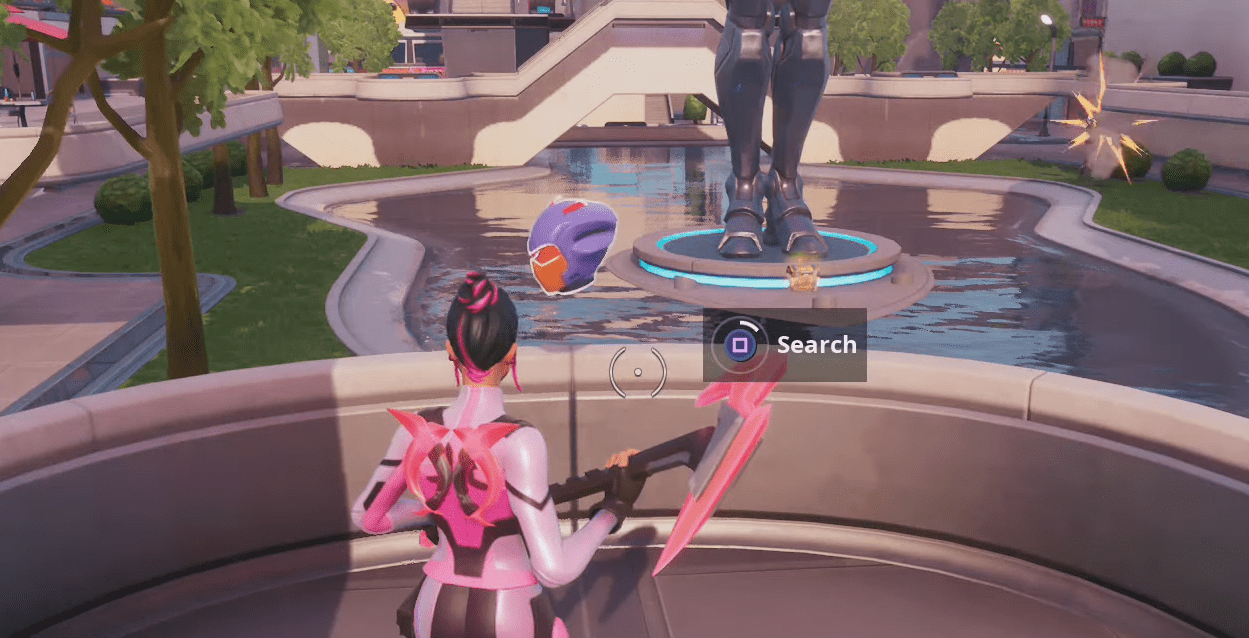 Singularity Rex Helmet
The Rex helmet can be a bit harder to find as it is located in some trees. There are three big trees, marked on the map, that can be found north east of Shifty Shafts, south west of Dusty Divot. If you go to the tree that it closer to Shifty Shafts, you will find the Rex helmet, as can be seen below: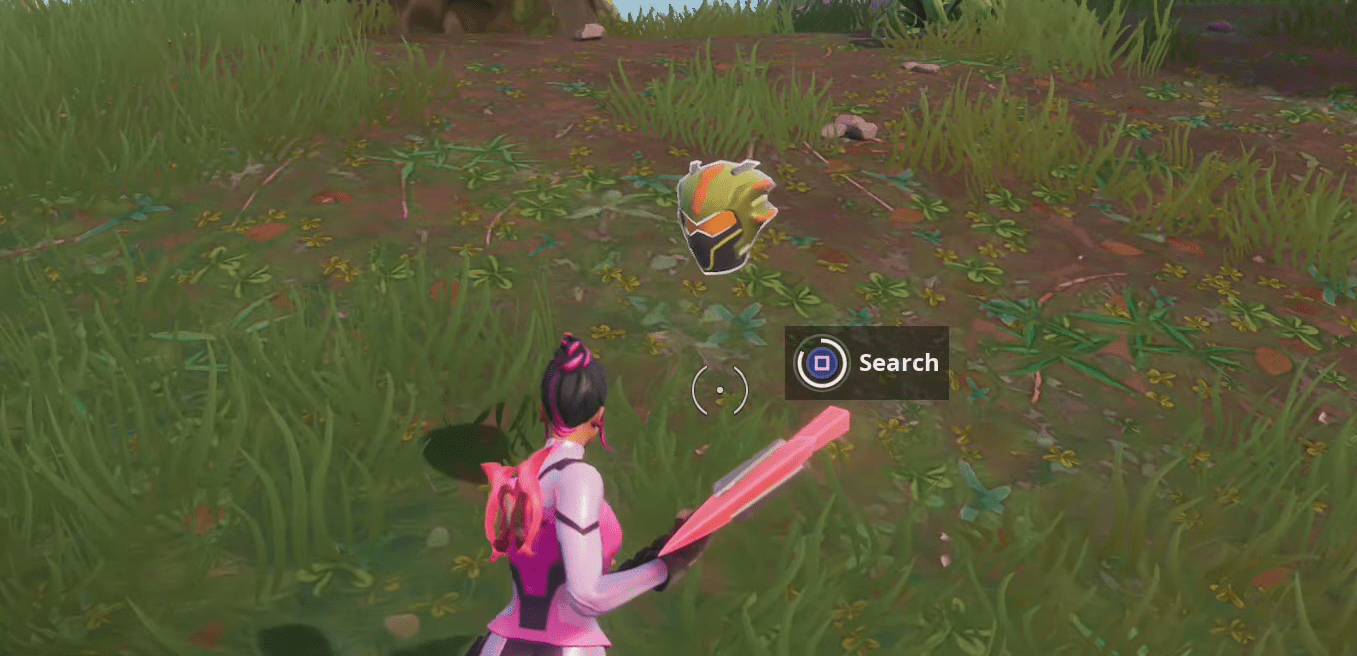 Singularity Drift Helmet
The Drift helmet can be found north of Polar Peak, close to where the Monster has escaped from. Ypu will be able to find the helmet next to a crate and an overturned wooden table, as can be seen below: