There have been many new loading screens added to v7.10 and they have been finally been leaked. 
The Snowfall Challenges have been added to Fortnite Battle Royale in Season 7 and there are new loading screens that can be unlocked by completing weekly challenges. The Snowfall Challenges have eleven challenges in them as opposed to ten, which has been seen in the Hunting Party Challenges from last season. This is because the season has been extended, due to the holidays.
The loading screens not only tell a story, but they also contain a hidden object that can be found somewhere in Fortnite. This object alternates every week where the object can either be a Battle Star or Banner.
There are quite a few loading screens that have been leaked by @lucas7yoshi_ from the v7.10 update, which can be seen below: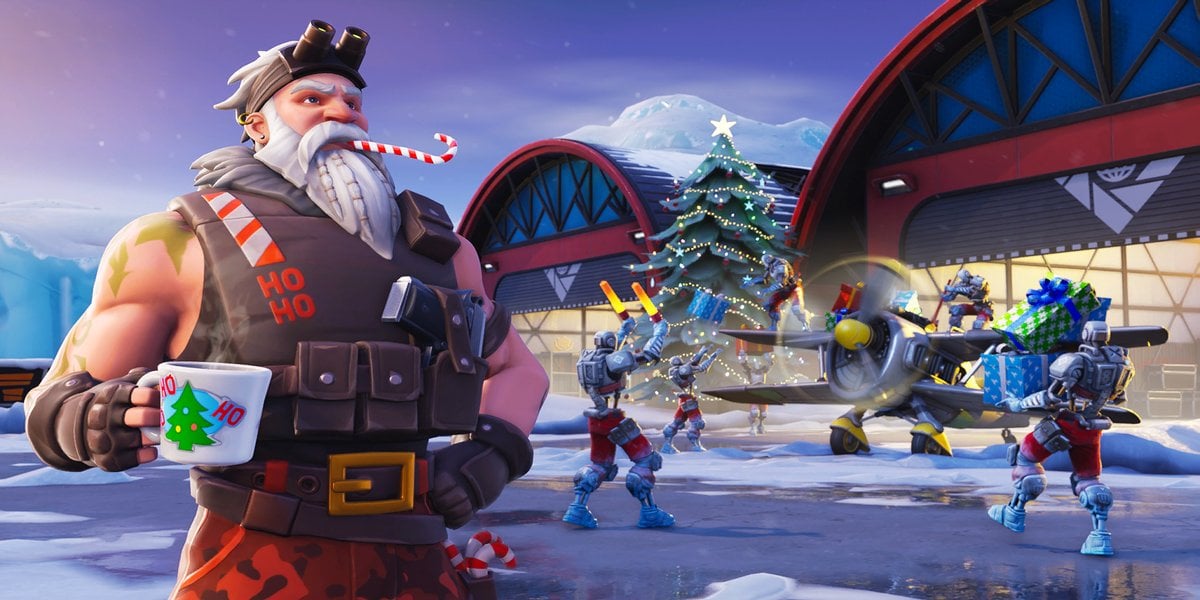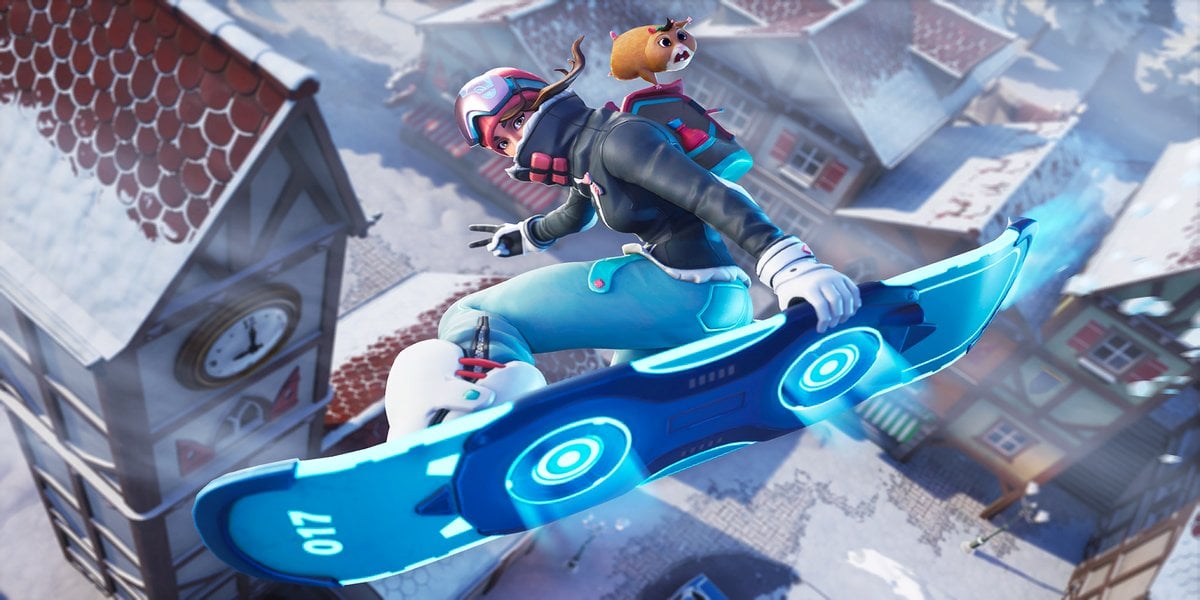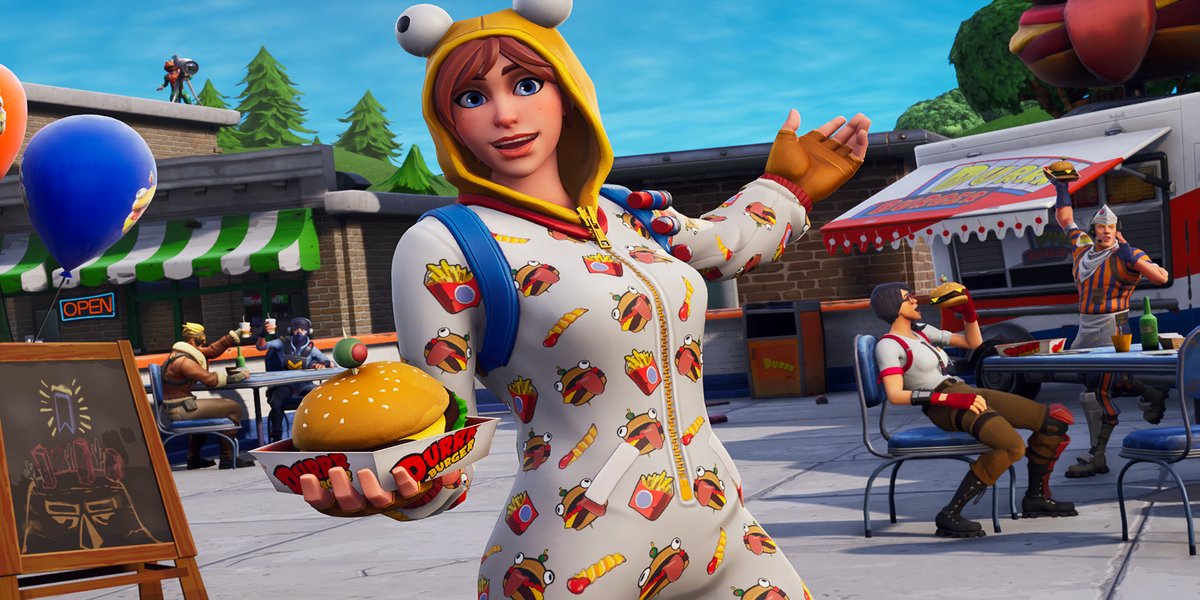 You will only be able to find the hidden objects in the loading screens once you have unlocked the screens yourself. The challenges are set to release of Thursday 20 December, which is when we will be looking at the location of the hidden item in the loading screen. We will also be releasing tips on how to complete the challenges when they are unlocked.
The loading screens unlock in the same order for everyone, regardless of the weeks challenges you complete, as the loading screens do tell the 'Snowfall' story.
There are other items you can unlock by completing weekly challenges, as can be seen below: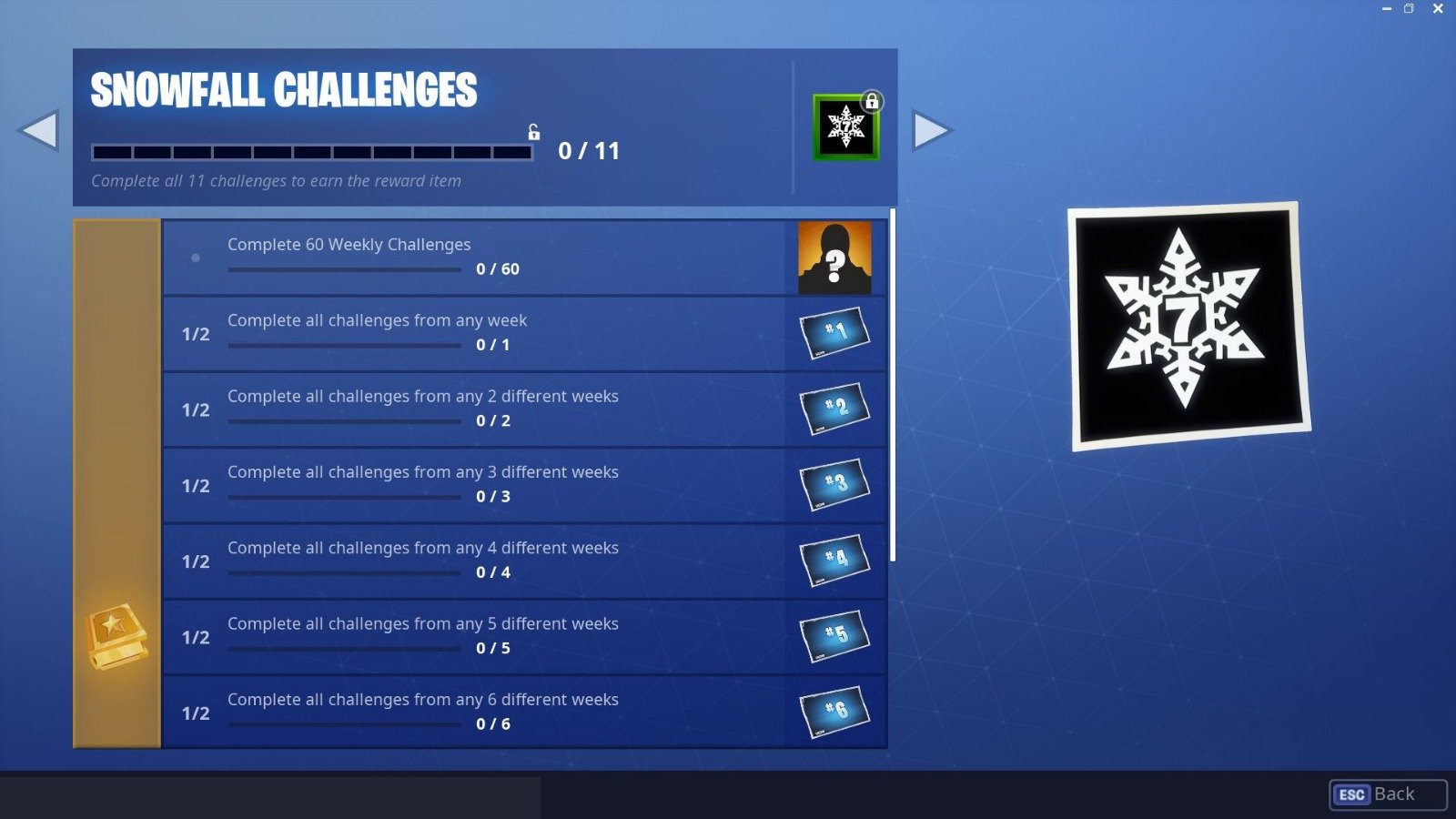 You will be able to unlock the Snowfall mystery skin by completing 60 weekly challenges, which is easier than last season where you were required to complete seven full weeks of challenges to unlock the A.I.M skin. We do not know the name of this skin yet, but we will let you know as soon as it is known.