Completing Snowfall Challenges awards players will a new loading screen, which contains a clue for a hidden item. Here is the location of the hidden Battle Star for week 5.
Snowfall Challenges were introduced to Fortnite in Season 7 and players are required to complete the weekly challenges in order to unlock a new loading screen. These loading screens contain a clue as to where to find a hidden item located somewhere on the Fortnite map. The loading screens unlock in the same order, regardless of the weeks challenges you complete and the hidden item will only be visible to players that have unlocked the specific loading screen.
Once you have completed five weeks of weekly challenges, you will unlock the following loading screen: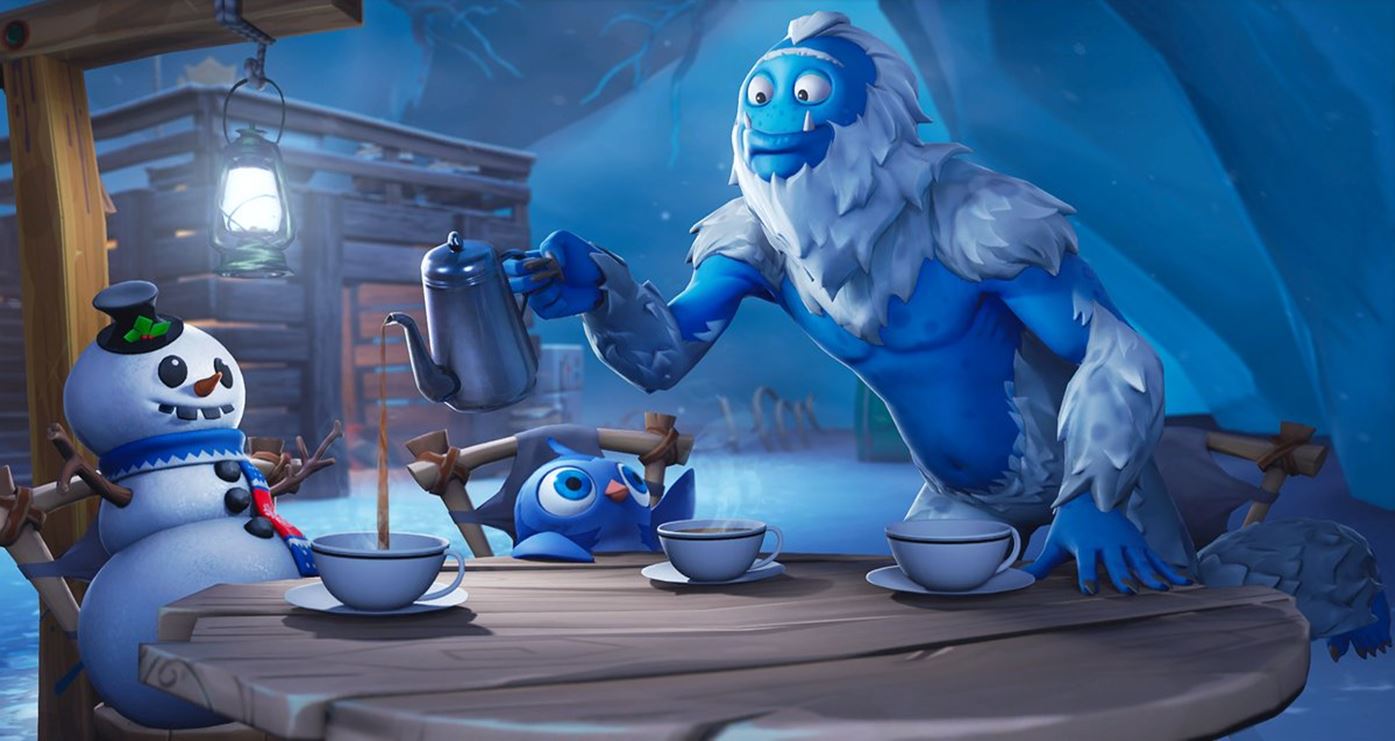 For this week, players will need to find a hidden Battle Star, which can be seen in the background. We have highlighted the Star in the image below: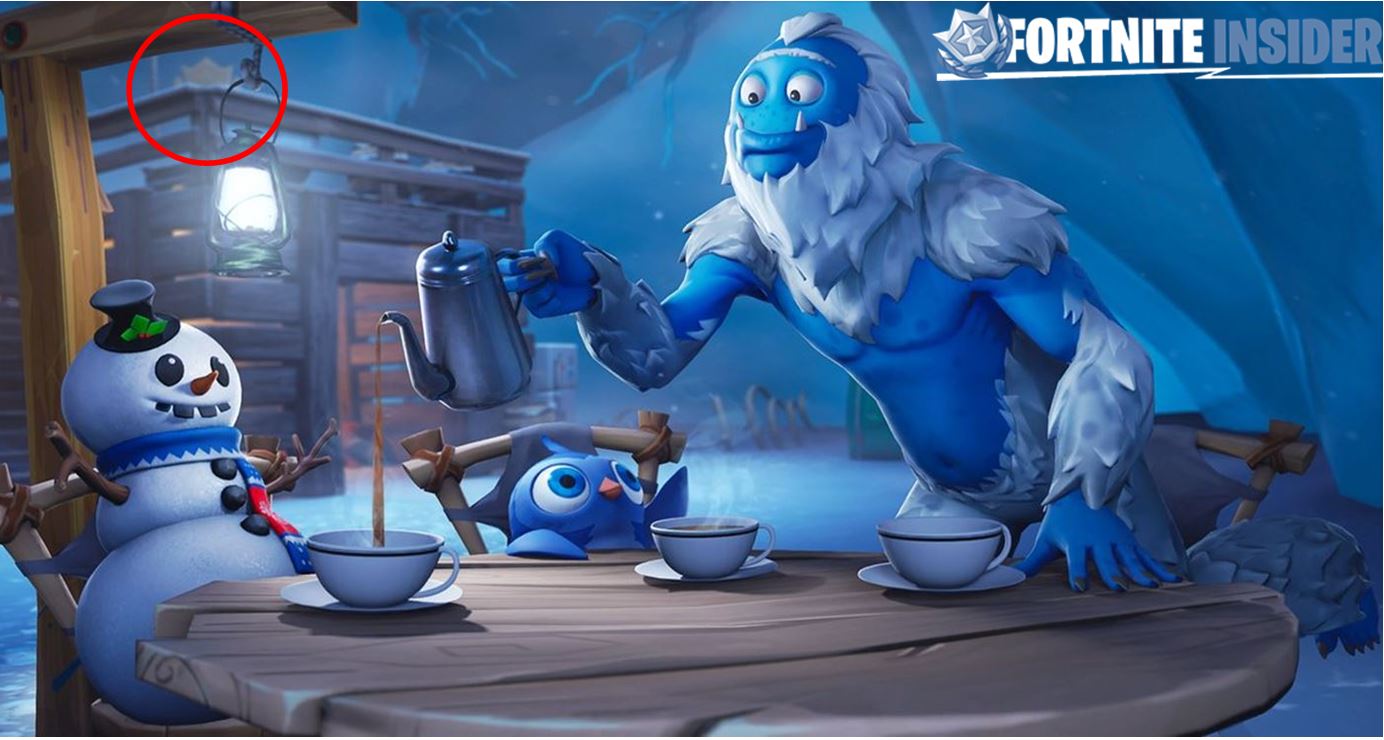 From the loading screen you can see that it is located in the snow biome, but it may be hard to recognise where this is located. It is located at an unnamed place, south of the map, west of Happy Hamlet and south-west of Frosty Flights. We have marked the location on the map below: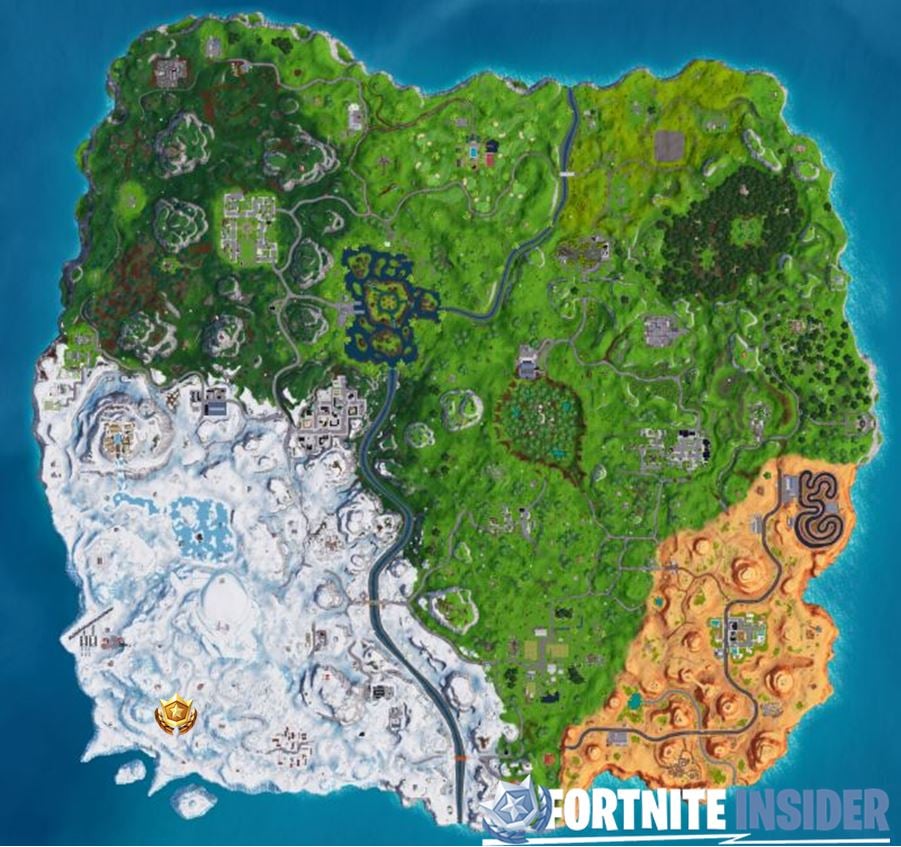 When you go to this location, you will see quite a few trees surrounding a hole in the ice. You will need to go through the hole to get to the Battle Star.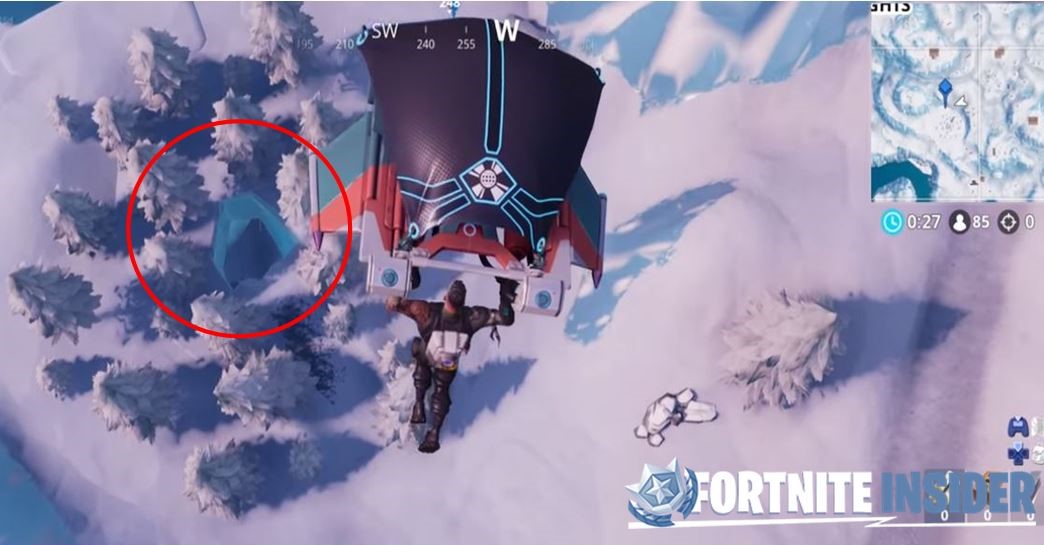 Once you see the Battle Star, simply interact with it to get your reward. Remember, you will only see the Battle Star when the loading screen has been unlocked and it is in your locker.