We're getting a Tom Holland Spider-Man No Way Home & Zendaya MJ Fortnite skins.
Players have been asking for a Fortnite Spider-Man skin for some time. A couple of weeks before the release of chapter 3 season 1, Data-miners confirmed that the skin would be making its way into the game.
The leaked Battle Pass trailer confirmed it would be in the season 1 Battle Pass along with two additional skin styles and other cosmetics as part of the set. Epic teased more skins would be coming to the game.
Now that Winterfest has officially started, Epic Games have released a trailer for Winterfest 2021. It heavily features Tom Holland's Spider-Man from No Way Home along with Zendaya as MJ from the latest movie.
Tom Holland Fortnite No Way Home Spider-Man Skin
Tom Holland is coming to Fortnite with the release of the No Way Home Spider-Man skin. There will be a black and gold skin style along with the normal colours for the Spider Man outfit.
There's also going to be a variant for each of the two skins that has the mask off as seen in the image below: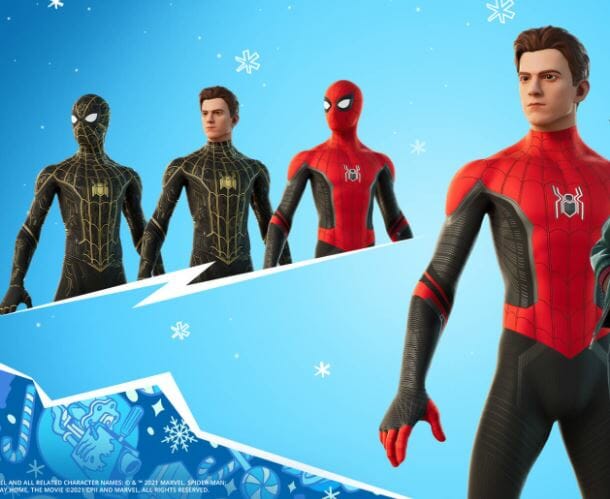 Fortnite MJ Zendaya Skin
We're also getting a Zendaya MJ Fortnite skin. It looks like there will be one style for the skin which can be seen below: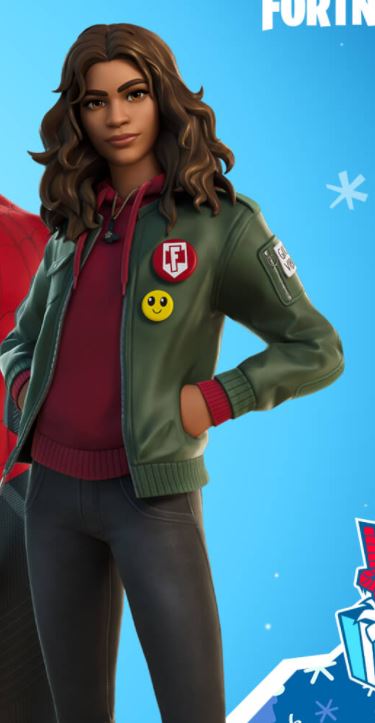 Release Date
It'ls likely the two new Spider-Man No Way Home Fortnite skins will come as a bundle which will be cheaper if you want all the cosmetics or you'll be able to purchase MJ separately.
They'll both be released on December 16th at 7 PM today, so when the item shop resets. The mask can be removed from the Tom Holland Spider-Man skin using the built-in emote.