Here's where to find spray cans in Fortnite chapter 2 season 7.
Each week in Fortnite, we get a brand new set of Epic and Legendary challenges/quests. They release on Thursday unless there's a new season of Fortnite releasing.
However, it appears as though the Fortnite chapter 2 season 7 week 2 challenges have gone live today, two days earlier than expected. The Epic quests and week 2 alien artifacts are live, but the legendary challenges go live tomorrow.
One of the challenges requires players to collect spray cans from warehouses in Dirty Docks or garages in Pleasant Park. Here are all the spray can locations in Fortnite season.
Collect Spray Cans Fortnite Locations
In order to complete this challenge, players only need to collect 2 spray cans from warehouses in Dirty Docks or garages in Pleasant Park. There are at elas
Fortnite Spray cans in warehouses in Dirty Docks
You'll find one of the spray cans in the north-east warehouse. You'll find it on the floor in front of a dark yellow and two grey large container boxes as shown below:
Here's the exact map location of the first spray can: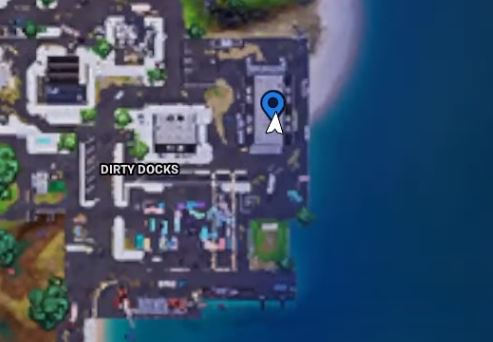 At the exact same warehouse, you'll find another can. That means you can pretty much finish this quest within the space of 20 seconds. However, you'll need to keep in mind if another player collects these spray cans, you won't see them when you go to these locations.
Anyway, the second can is found at this location under a shelf: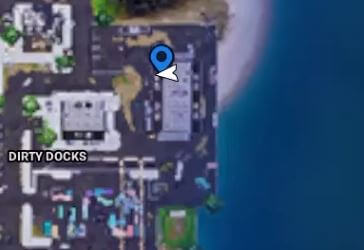 Pretty much all the warehouses have these cans and you'll always find them on the floor. In order to collect the Fortnite spray cans, you simply need to interact with them when you're close enough.
Pleasant Park Garage Spray Cans
Although you can finish this quest easily in Dirty Docks, there are some locations in Pleasant Park garages. The house on the far north-east side of the popular named location has one next to the red tool box in the left corner.
There's another one over here: