Here's everything you need to know about the first Fortnite Spring Event, Spring Breakout.
Epic Games have held a number of events in the past, but they've never had a spring event. However, that changes today with the announcement of the Spring Breakout Fortnite event. Epic have published a blog post highlighting what players can expect during the event.
There will be new quests/challenges, a chance to grab yourself a free pickaxe called Tactical Quaxes and much more. Here's everything we know so far about the spring Fortnite event.
New Spring Breakout Skins
Epic Games have shown five new Fortnite skins that will make their way into the Fortnite Item Shop during this Spring Break event. There are no names for the skins but you can expect ducks and bunnies in the item shop in the next few days.
Epic have also sated that previous fan-favourite skins will be making their way into the Fortnite Item Shop including but not limited to Bunny Brawler, Rabbit Raider, and Quakling. Here's a look at some of the new Fortnite skins: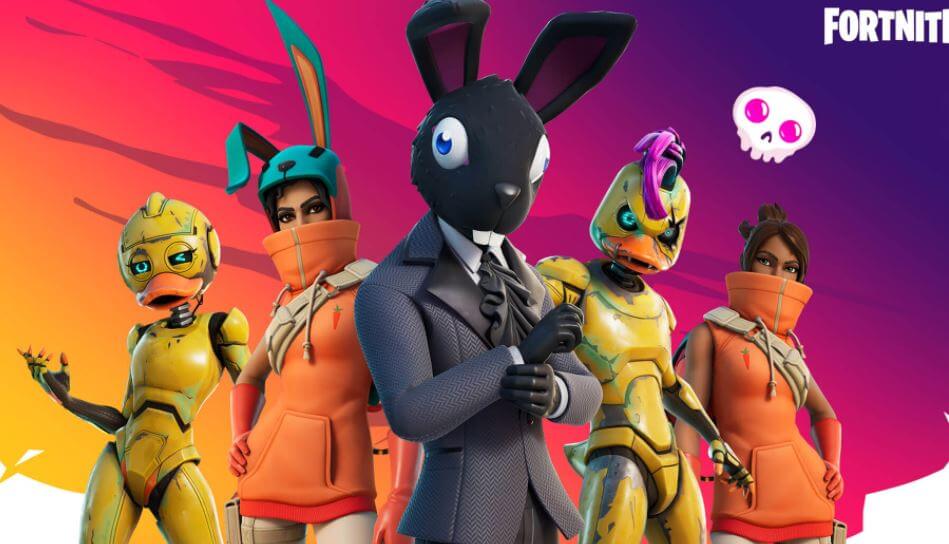 Egg Launcher Returns, New Forageable Eggs
The Egg Launcher will be making a return for Fortnite Spring Break as well as a new type of forageable egg on the island. Once these eggs ar consuming, Epic state it will bring a hop to your step.
Challenges & Rewards
Webster is arriving on the Fortnite map with new Legendary challenges for players to complete. If you complete the first challenge from Webster, players will be rewarded with the Tactical Quaxes Pickaxe.
Spring Breakout Fortnite Cup Tournament
Players will have the chance to participate in the Spring Breakout Fortnite cup tournament. Place high enough and you'll have the chance to win the Webster Fortnite skin before it enters the Fortnite Item Shop. The Mecha-Feather back bling that's part of the set will also be up for grabs.