It looks like we'll be getting a Fortnite Star Wars event in Fortnite next week.
In the one of the recent Fortnite updates, dataminers leaked that Risky Reels would be changing. Risky Reels is currently being cleared up with many assuming that the block would return in order to replace it like it did it chapter 1, but that doesn't seem to be the case.
A mesh for a poster was leaked from the recent v11.21 patch with no textures for the poster. The poster can now be found all over the map promoting the Star Wars live Fortnite event next week.
Fortnite Star Wars Event
We've already had a small Fortnite Star Wars collaboration for the release of the Star Wars Jedi: Fallen Order game being available on the Epic Games store. Players that purchased the game on the Epic Games store received the Imperial Stormtrooper skin for free.
The skin was also available in the Fortnite Item Shop for 1,500 V-Bucks. The Star Destroyer was also spotted in the sky towards the west side of the map, but that's where the collaboration ended.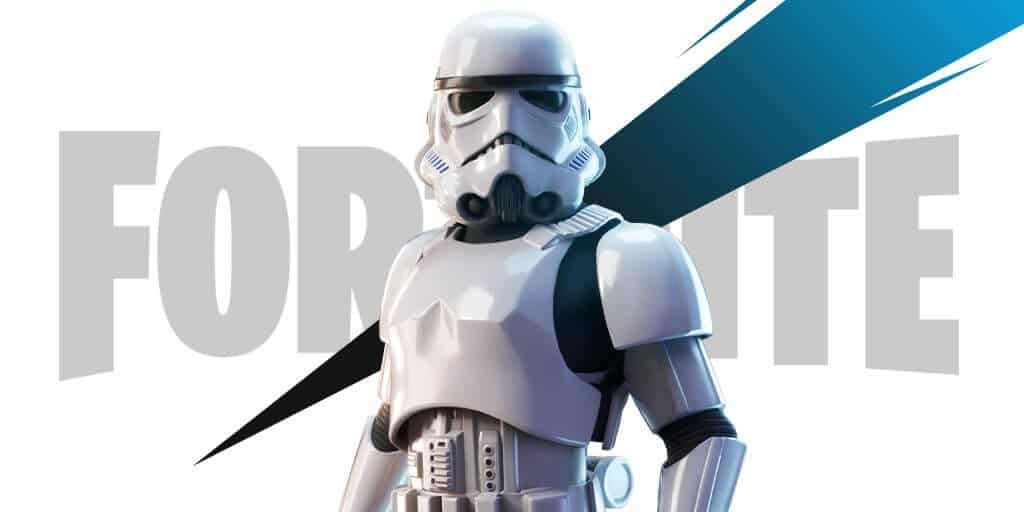 Epic have recently been testing out a plugin called "Facial Animations System". Players could hear someone saying "testing 1, 2, 3". It seems like the test was for an upcoming Fortnite Star Wars event at Risky Reels.
The plug-in that i told you guys about last update, is now being used.. epic are testing it in risky.. (video by: @ZeCAMMO)pic.twitter.com/m7PBS43RpL

— HYPEX (@HYPEX) December 7, 2019
ShiinaBR, a popular dataminer, leaked the Fortnite Star Wars: The Rise of Skywalker poster a couple of hours ago. There's also a video now playing on the Risky Reels screen that confirms the Fortnite Star Wars event includes an exclusive scene premier live from Risky Reels.
The event will take place on Saturday, December 14th with the show expected to start at 2pm ET.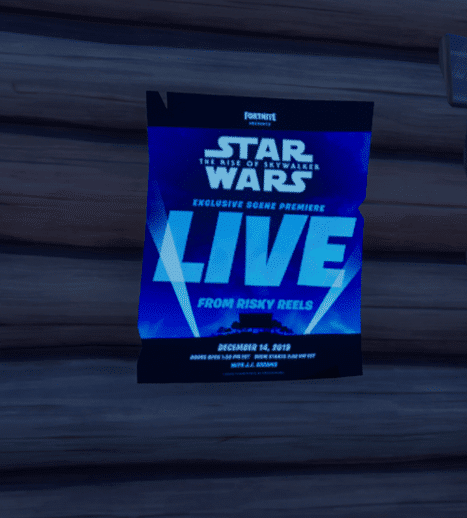 The Risky Reels screen also featured Wreck It Ralph. The clip was short and was playing on the Risky Reels screen when Ralph Breaks the Internet was released.
We'll have to wait and see what else comes from this event, but we'll keep you updated with any further news as we draw closer to the Fortnite Star Wars event.