Here is where you can find campfires near different hatcheries in order to complete the Week 7 Legendary Challenge in Fortnite.
As you know, a new Legendary Challenge is released every week in Fortnite Battle Royale which has a total of five stages. Completing each stage will award you with XP, with the first stage usually giving the most amount of XP, which is 45,000.
The Legendary Challenges are only available for one week before they are replaced with another one, so be sure to complete these as soon as possible to maximise on XP this season. The Legendary Challenge for Week 7 of Fortnite is now available to complete, and one of the stages requires you to stoke campfire near different hatcheries and we will show you exactly where to go in order to complete this part.
Fortnite Stoke Campfires Near Different Hatcheries Map Location
The fourth stage of the Week 7 Legendary Fortnite challenge is to stoke campfires near different hatcheries, but you may not know where these hatcheries are located. In order to complete this challenge, you will need to stock two campfires.
The first campfire location can be found on the small island, north of the map, northwest of Craggy Cliffs and has been highlighted on the map below. First you will need to light the campfire and then stoke it. In order to do this, you will need 30 wood, which you can easily harvest by hitting nearby trees with you pickaxe.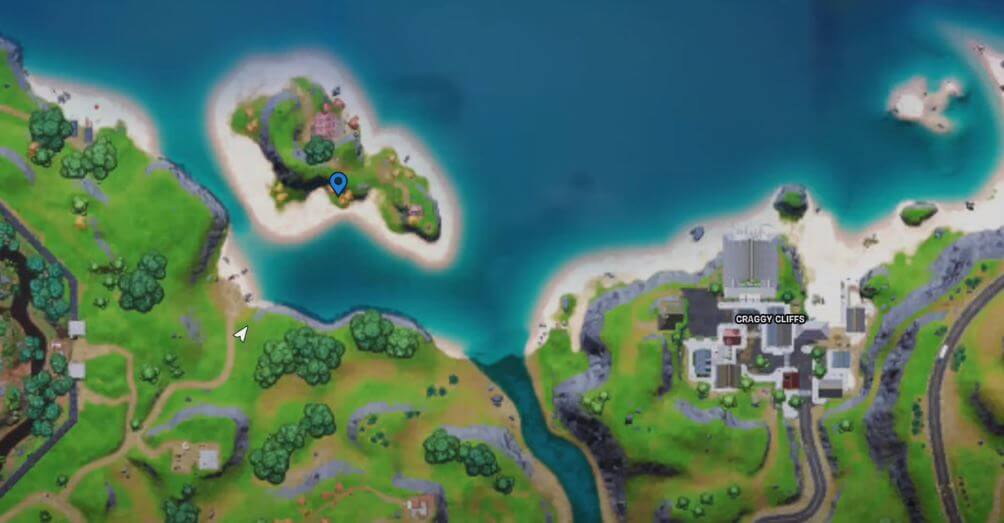 The next campfire near a hatchery can be found southeast of Retail Row, near the mountain. You will find a little house and trees next to the campfire, both of which you can destroy in order to get wood to stoke the campfire. You can see the exact map location of this campfire below: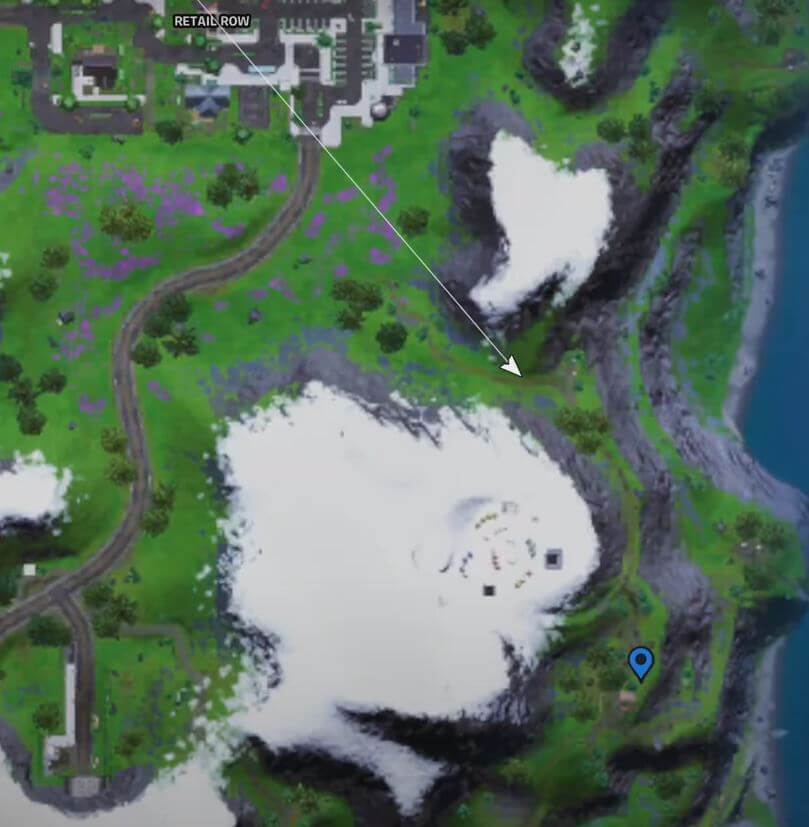 As soon as you have the campfires in both locations, you will be notified on the left side of your screen that you have completed the stage and will be awarded with 30,000 XP.