The latest Fortnite Starter Pack, called the Street Serpent Starter Pack, is now available to purchase and here is what the pack includes.
New Starter Packs are usually introduced to Fortnite in every season, and the latest Starter Pack is now available to purchase in the store. Starter Packs always include a Skin, Back Bling and 600 V-Bukvs, but there have been other cosmetics also added in the bundles for the same price.
Fortnite New Starter Pack – The Street Serpent Pack
The latest Starter Pack is called The Street Serpent Pack and in this pack, there are three cosmetics and V-Bucks available. The description of the pack is, "Street fights and back alley brawls are what you will find with the Street Serpent Pack."
What is in the Street Serpent Pack?
The following cosmetics are included in this pack:
Seeker Skin (Rare) – Nothing's lost that can't be found
Chainstick Pack Back Bling (Rare) – Built for back alley brawls
Street Blade Pickaxe (Rare) – A powerful, street-sweeping polearm
600 V-Bucks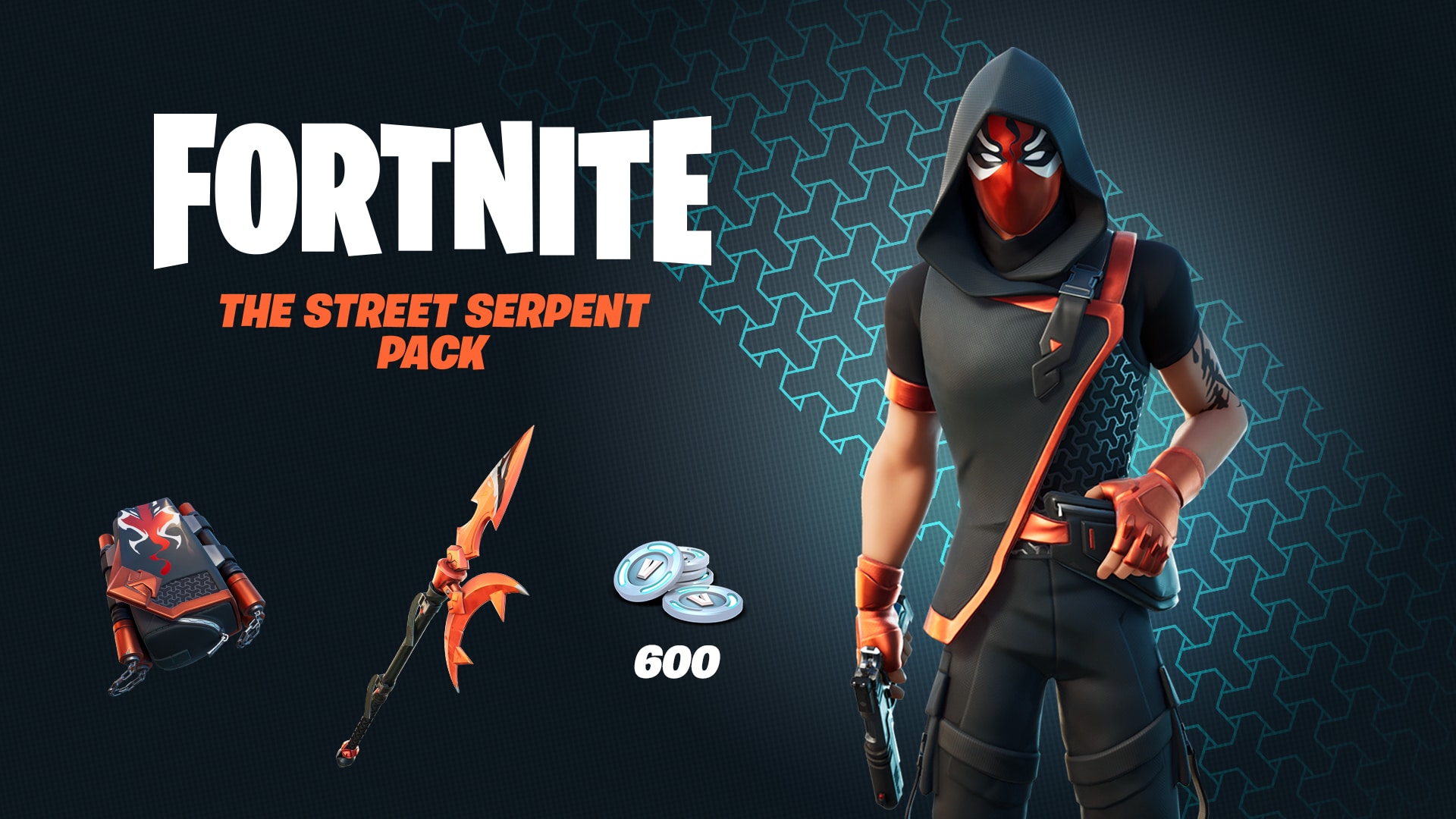 How much does the Starter Pack cost?
Here is the price of the pack in different currencies:
£3.19 (GBP)
$3.99 (USD)
€3.99 (EUR)
$6.45 (NZD)
$6.25 (AUD)
[quize]
Is the Street Serpent Pack available on the Nintendo Switch?
This pack is available to purchase across all of the devices that Fortnite is available on, however the pack is not yet available on Nintendo Switches in the EU Region. We are unsure why this is the case, however Epic have confirmed that it will be available at a later date, but did not confirm exact when this will be.
If you have a Nintendo Switch and you are in the EU, you will be able to purchase this pack, but you will need to wait.
What do you think of the Street Serpent Pack and will you be purchasing it? Let us know in the comments section below.