A new teaser has just been revealed by Epic Games for Fortnite Chapter 2, Season 4 and here is what it looks like.
Yesterday, the first teaser for Fortnite Chapter 2, Season 4 was revealed which shows an 'N' in the image, along with the comic book version of Thor. Upon login, players were also notified of the Comic book, which you can read in The Fortilla. The first two pages were revealed yesterday, which shows how Thor/The Herald and the Galactus made it to the Fortnite world.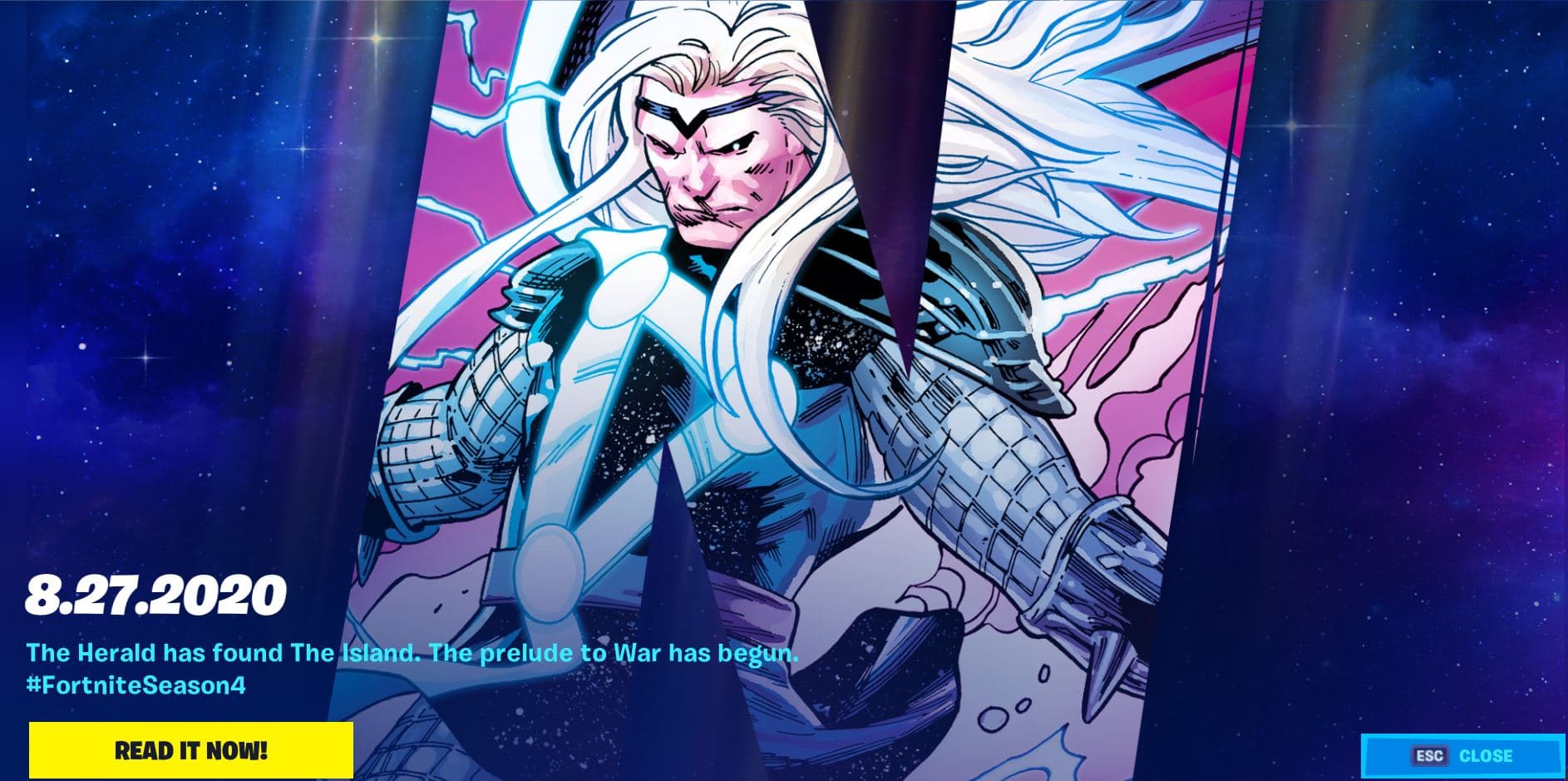 Another image was emailed to content creators, which shows a glimpse of Galactus, which can be seen below: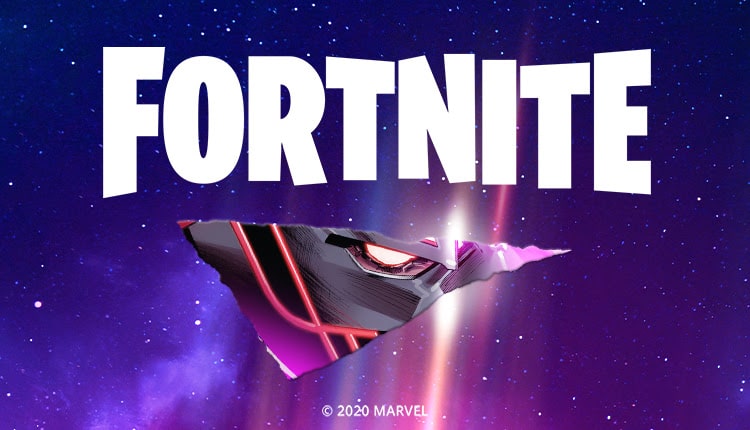 Fortnite Season 4 Teaser 2
The official Fortnite Social Media channels have now released the second teaser for Season 4 and you can see in this teaser that there is the letter 'E'. Here you can see Thor, Jonesy and Raven, which means that Thor has landed in the Fortnite world.
The description for the teaser reads, "His warning is terrifying. Will you listen to him?" You can also read the next two pages of the Comic, which you can do by going into the game or you can see the pages below.
Fortnite Marvel Comic Page 3
Here is the third page of the Fortnite x Marvel Comic:
Fortnite Marvel Comic Page 4
Here is the fourth page of the comic:
So far, none of the Fortnite characters that have featured in the comic have said anything as yet. Thor is trying to warn them of what is to come and doesn't want to fight, but it looks like the characters in Fortnite are not so trusting.
The comic may be slightly confusing to players that do not read the Marvel comics, but once the Fortnite comic has been fully revealed, we will be explaining the story in more detail with some backstory context where needed.
There will of course be more teasers being released tomorrow and we will let you know as soon as they have been revealed. What are your thoughts on the Fortnite x Marvel Comic so far?