The second rune in Fortnite has been activated at Loot Lake and here is the footage of it taking place.
Two runes have appeared on the Fortnite map so far and the first one has already made its way around the map to Loot Lake, where it was 'activated'. The second rune was different from the first as there were three different pedestals that had appeared in different places around the map. One of the pedestals is on the mountain north of Pleasant Park, one on the top of the volcano and the last one is on the mountain east of Polar Peak.
The three pedestals had irises, which were leaked by data-miners, and the rune was in between the three pedestals. Today, the lasers all pointed at the rune, which caused the rune to drop into the metal structure beneath it and become activated. You can see the footage of this taking place in the video taken by iScenario:
Here's a video of Rune #2's activation. pic.twitter.com/Ko9ztcpLBn

— Scenario (@iScenario) April 23, 2019
When the first rune was activated, players had noticed that there was smoke emitting from the volcano. With the second rune being activated, more smoke is now emitting from the volcano.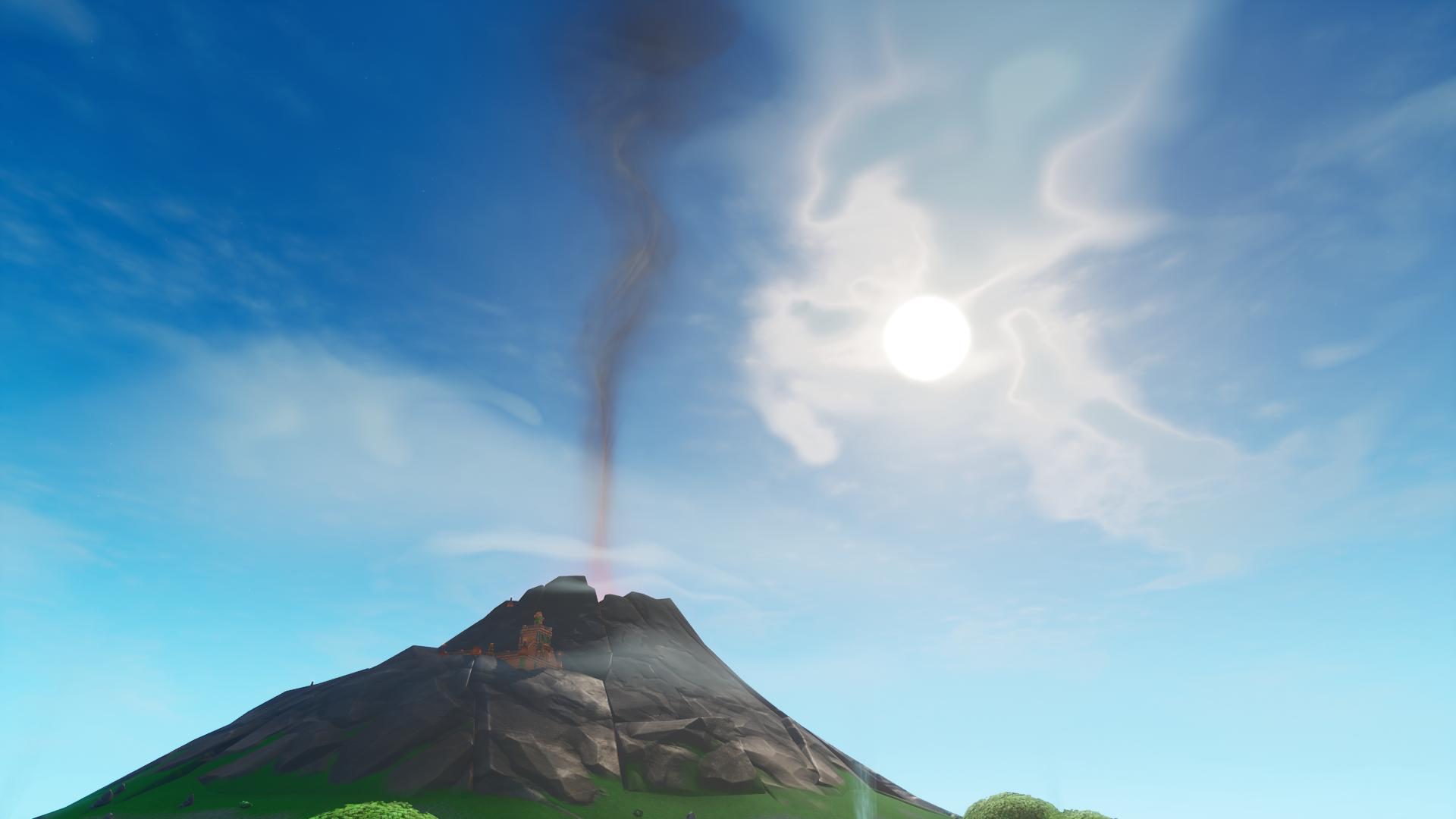 There are now three more runes left to be activated and we will most likely see the volcano erupt once all have been activated, but what's under Loot Lake is still a mystery.
What do you think is hidden under Loot Lake?