Here is the exact location you can find The Workshop in Fortnite Battle Royale in order to complete the Winterfest Challenges.
There are many challenges that have been released in Fortnite for the Winterfest Event and a new one is being released every day. One of the challenges that have been released for Day 14 is to Visit The Workshop, Crackshot's Cabin and Mr. Polar's Artisanal Ice.
This article will show you the exact location of The Workshop on the map to help you complete the challenge quickly and easily. We have also linked the other locations at the bottom of this article.
The Workshop in Fortnite
The Workshop is not a named POI on the map, but it is a landmark although 'The Workshop' is not in the title of the landmark. The name of the landmark you want to go to is Logjam Woodworks.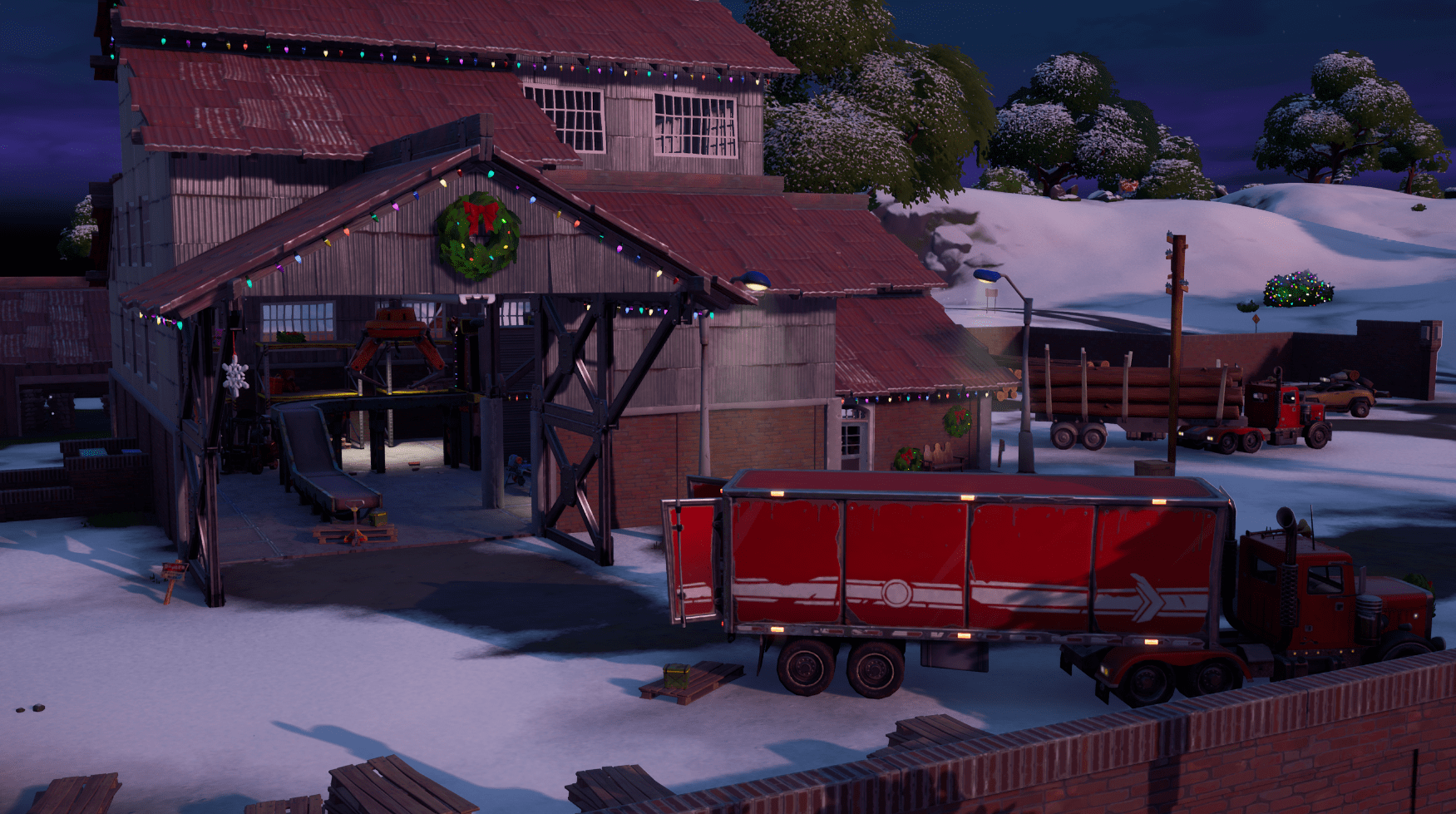 The Workshop Map Location
The Workshop can be found southwest of Slurpy Swamp, southeast of Holly Hedges. In order to complete this part of the challenge, all you will need to do is visit the location and you should see a notification on the side of the screen to let you know you have completed some of the challenge.
Here is the exact location of The Workshop marked on the map below: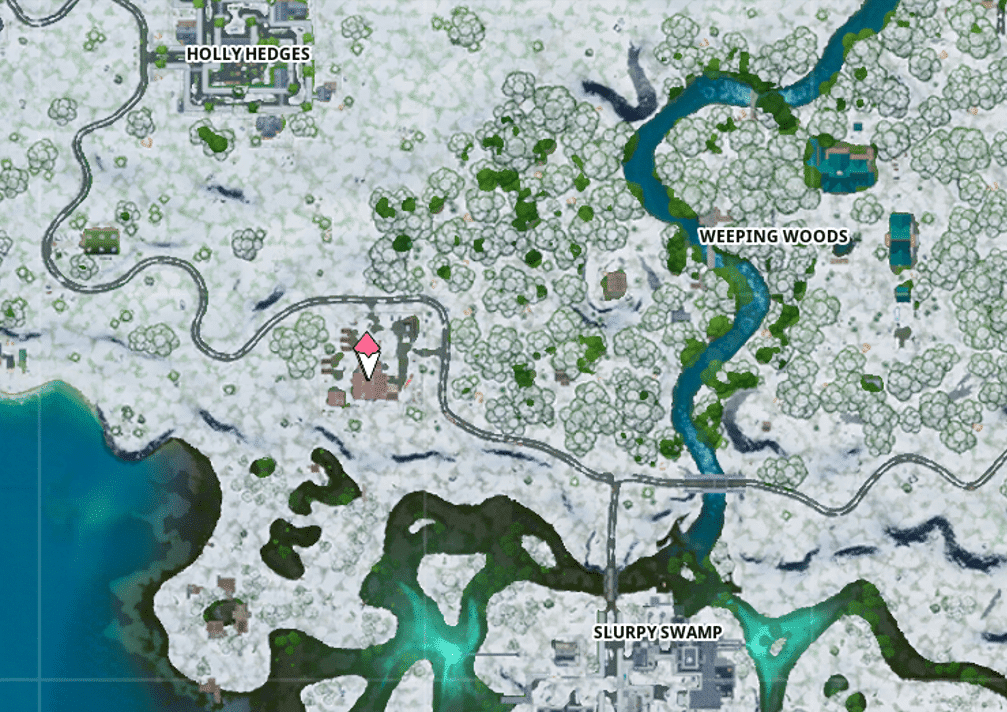 In order to complete this challenge, there are two more places you need to visit and we have created guides on where these places are located, which you can see below: