Here is how to complete the emote as Tony Stark in the Tony Stark Workshop Awakening Challenge in Fortnite Battle Royale.
There are three Awakening Challenges for Tony Stark/Iron Man and upon completion, you will unlock the Suit Up built-in Emote and the Iron Man style. In order to start completing the Awakening Challenges, you must be level 100 in this seasons Battle Pass. The first challenge is to reach 88 on the Speedometer in the Whiplash as Tony Stark and the second challenge is to use an Upgrade Bench as Tony Stark.
Once these two challenges have been completed, the last challenge you will need to complete is to Emote as Tony Stark in the Tony Stark Workshop and in order to do this, you will need to know where the Tony Stark Workshop is located, which we have covered below.
Emote as Tony Stark in the Tony Stark Workshop
Where is the Tony Stark Workshop Location
The Tony Stark Workshop can be found east of The Authority, southwest of Frenzy Farm. You will not be notified if you are in the Tony Stark Workshop as it is not a Landmark or a named POI, but we have marked the exact location on the map below: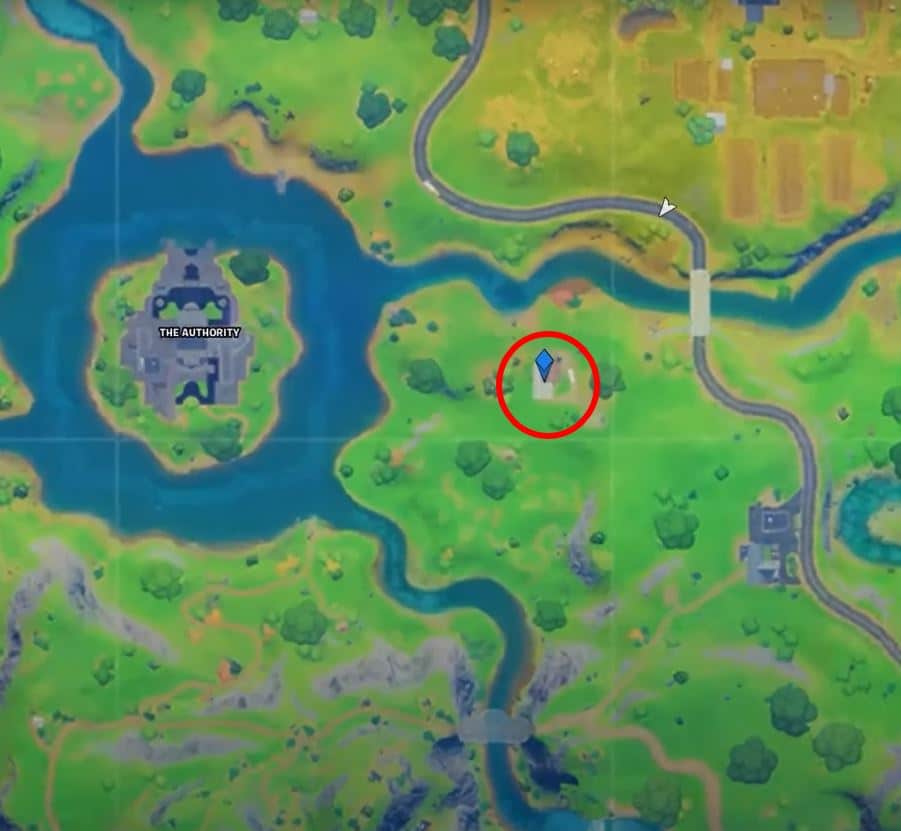 In order to complete the challenge, all you will need to do is to go into the Workshop and simply use the Suit Up Emote, which can be found in your Emote Wheel. Once the challenge has been completed, you will get a notification on the left side of your screen. You will also be notified that you have now received the 'Suit Up!- Awakened Iron Man' Achievement.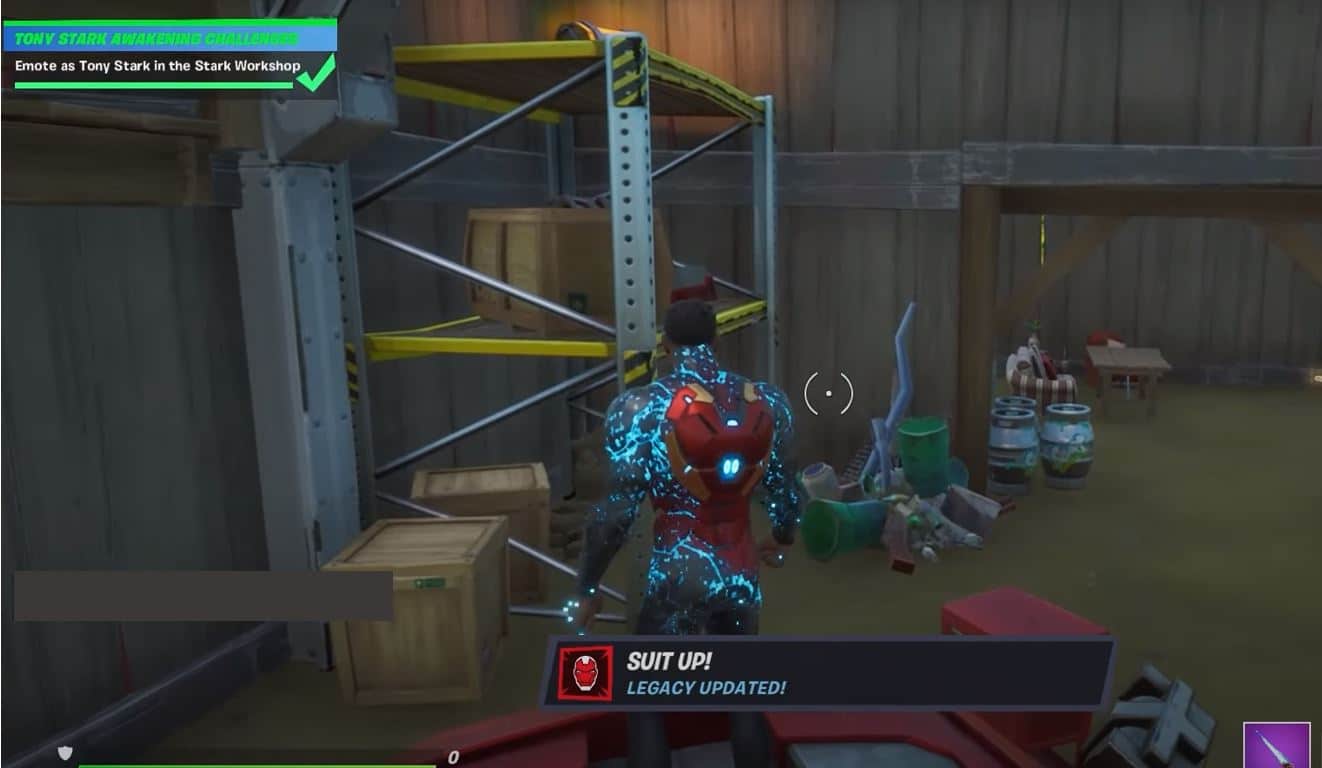 Iron Man Style
Here is what the Iron Man Style looks like in-game: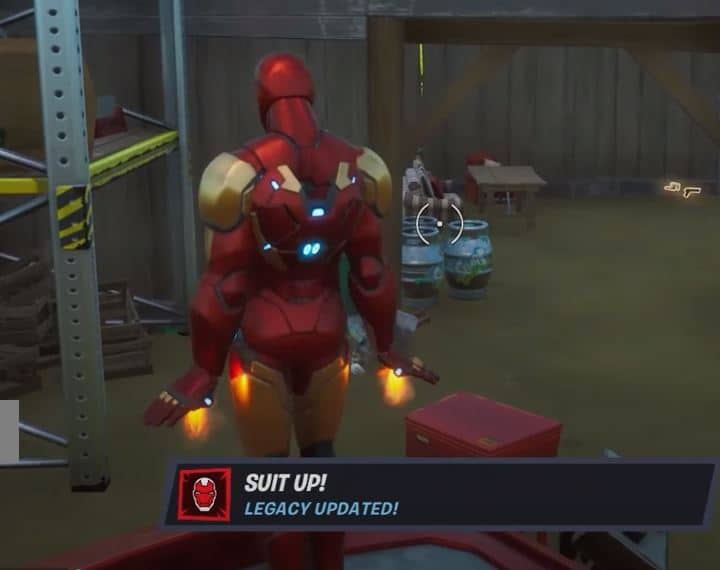 [quize]