Epic Games have announced an event with Travis Scott called Travis Scott's Astronomical. Here's everything you need to know including the date, time and location of the upcoming Fortnite event.
Epic Games have set the gaming world alight in the past with their collaborations. Some of their collaborations with companies include Marvel for Avengers Infinity War, Endgame, and most recently with Deadpool being the secret skin for Chapter 2 Season 2. Players can unlock cosmetics for Deadpool including the skin and two different variants/styles.
Epic Games have also collaborated with artists in the past including Marshmello and Major Lazer. The Marshmello Fortnite collaboration included an event along with Marshmello cosmetics being available to purchase from the Item Shop. There were also some free challenges for players to complete which provided them with cosmetics.
The Major Lazer collaboration was only themed cosmetics being available in the item shop for a period of time and there was no event. We've known for around a month now that there would be a collaboration between Travis Scott and Fortnite, and we finally have the details of the collaboration below.
Fortnite Travis Scott Event
Epic Games have just released details for the Fortnite Travis Scott event called "Travis Scott Astronomical". Here's everything we know so far.
Time & Date
There will be five different showtimes for the Travis Scott Fortnite event which are:
FRIDAY, APRIL 24, 2020 AT 12:00:00 AM GMT+1

FRIDAY, APRIL 24, 2020 AT 3:00:00 PM GMT+1

SATURDAY, APRIL 25, 2020 AT 5:00:00 AM GMT+1

SATURDAY, APRIL 25, 2020 AT 4:00:00 PM GMT+1

SATURDAY, APRIL 25, 2020 AT 11:00:00 PM GMT+1
Free Cosmetics
If you attend any of the Fortnite Travis Scott Astronomical event showings, you'll be rewarded with the Astroworld Cyclone Glider as well as two loading screens. Take a look at the free Travis Scott cosmetics below: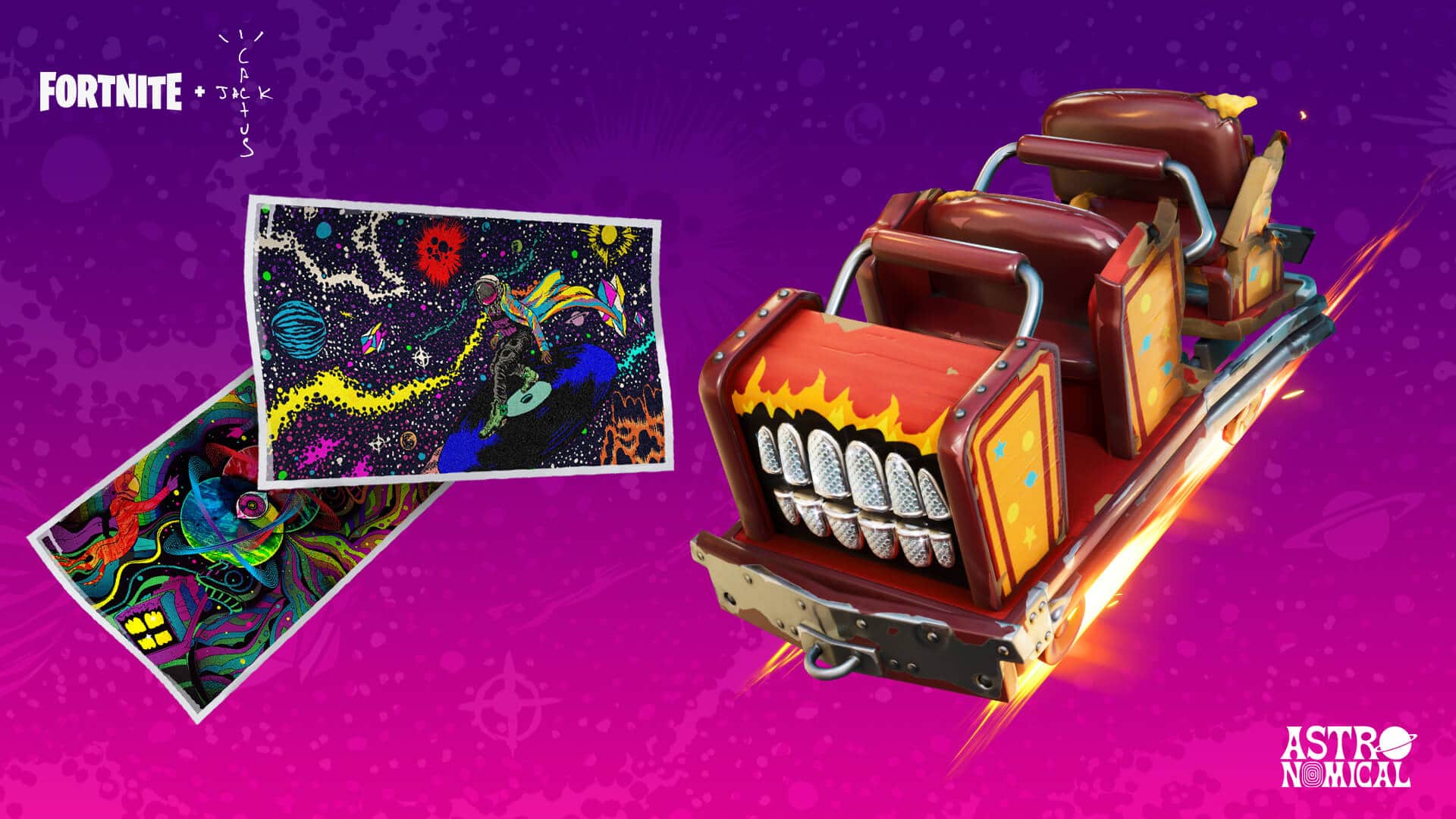 Travis Scott Fortnite Challenges
Much like the Marshmello event, there'll be a set of challenges for this event. Upon completing these challenges, players will be rewarded with even more free cosmetics. These challenges will be added in the v12.41 Fortnite update which will be releasing tomorrow.
The free Travis Scott Fortnite cosmetics that can be earned from the challenges upon completion are an emote, spray, and a banner.
Here's a look at the cosmetics: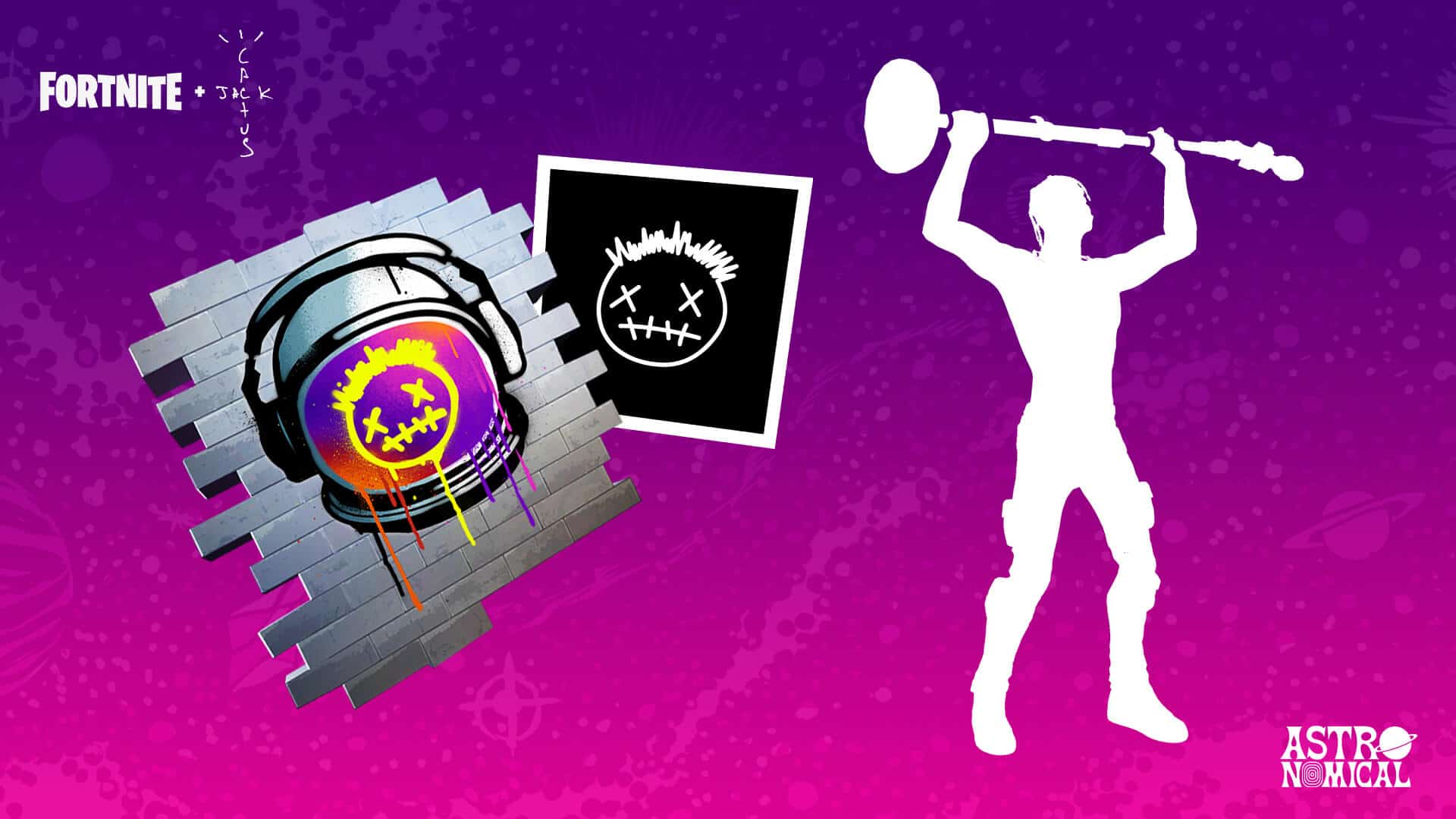 Fortnite Travis Scott Skin
As part of the collaboration, there'll also be a Travis Scott Fortnite skin in the item shop along with other purchasable cosmetics that'll be part of the icon series that was first introduced for Ninja a few months back.
Here's a look at the Fortnite X Travis Scott event trailer:
ASTRONOMICAL TRAILER pic.twitter.com/CQzfl44IvW

— ShiinaBR – Fortnite Leaks (@ShiinaBR) April 20, 2020