Here's everything you need to know about Trespassers in Fortnite including where to find them, what they are, and how to eliminate them.
We knew Fortnite chapter 2 season 7 would be alien-themed with UFO posters being placed around the map along with UFOs abducting players near the end of the season. As expected, we have alien weapons and items. Each update bring in more alien tech, and this weeks content update was no different.
Alien Nanites were added to the game along with an alien and robot NPC. The lobby screen was also changed with alien eggs appearing on the left side of the screen. According to data-miners more of those alien eggs will appear in the lobby screen as the season progresses. We also have a new alien ray gun which is dropped by Zyg and Choppy.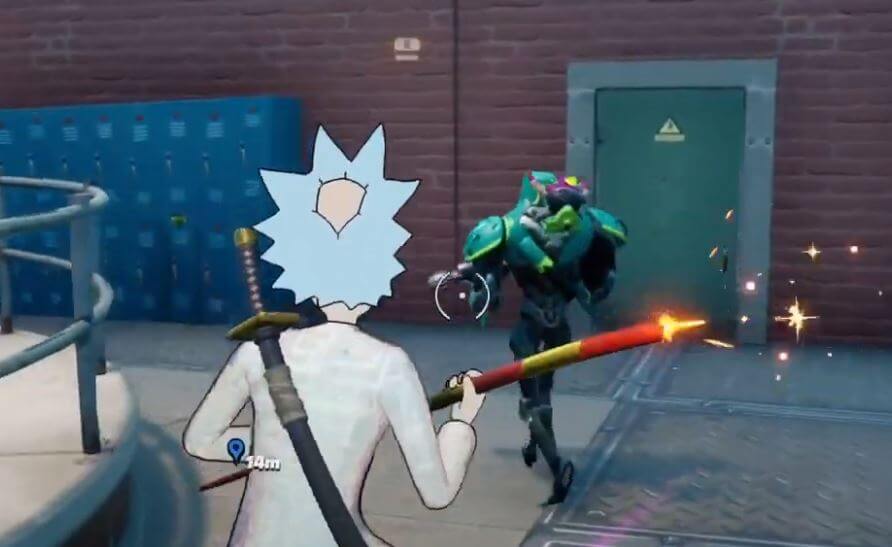 Each week, some of the challenges require players to use alien tech or travel in a saucer. However, we have something a little different for one of the week 5 epic quests. Players need to eliminate trespassers in Fortnite and here's everything you need to know about Fortnite trespassers.
What are Trespassers in Fortnite?
I wouldn't be surprised if some players don't know what trespassers are in Fortnite. They are the the the alien robots flying the saucers that you can find all over the map. Here's what they look like: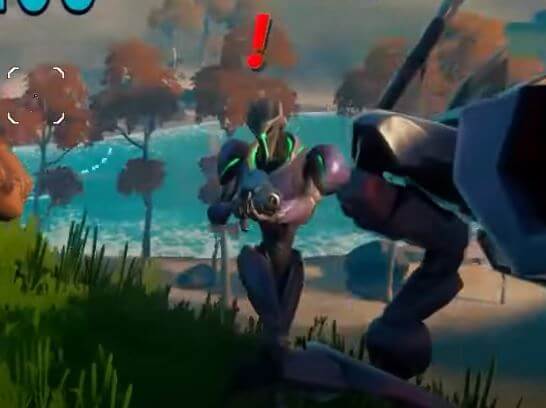 Where to find Fortnite Trespassers
You can find them all over the map. As long as there's a saucer at a location, you can find them there. One of the best locations to find and eliminate trespassers is Steamy Stacks. We'll go over why in the next section.
How to Eliminate Trespassers
You can eliminate Trespassers by firstly shooting the saucers that the trespassers fly. They'll eventually land the saucer and walk around. Once they're out the saucer, you can shoot them until you've eliminated them. However, Steamy Stacks is one of the best locations to complete this challenge because you can ride the Steamy Stacks in order to glide onto the saucers.
Once you're on a saucer, you can easily eliminate a Fortnite trespasser by shooting at them whilst they're still flying the saucer. This is the quickest way to complete the challenge and you shouldn't take any damage by completing the challenge this way. You can also use a saucer from another location or use the one the trespasser leaves when they exit the saucer. You can then use the saucer to eliminate them.