Players can unlock Aquaman's Trident Pickaxe today by completing the "claim your trident at Coral Cove" challenge, and here's how and where to do it.
When the Chapter 2 Season 3 Battle Pass skins and video were first leaked, it seems the player base were split on Aquaman skin. Some players seem to think it's a good skin whilst others seem to just want the Trident pickaxe.
Either way, players can unlock both the skin and Trident pickaxe once the week 5 Aquaman challenges are unlocked. The skin is simple to get, complete all five of the Aquaman challenges and you'll have the skin.
That means players will need to complete the week 5 challenge in order to get the skin, which unlocks the Aquaman Trident Pickaxe, so most players will be able to unlock both cosmetic items at the same time if they've completed the previous Aquaman challenges.
The week 5 Aquaman challenge requires players to claim your trident at Coral Cove, and here's a quick guide on how to complete the challenge.
Claim your trident at Coral Cove Fortnite
As provided by the challenge name, you can claim you trident at Coral Cove. If you're not sure where Coral Cove is on Fortnite map, we've marked the location on the map below:
Coral Cove Fortnite Location
Coral Cove can be found on the north side of the map, a small island north west of Sweaty Sands: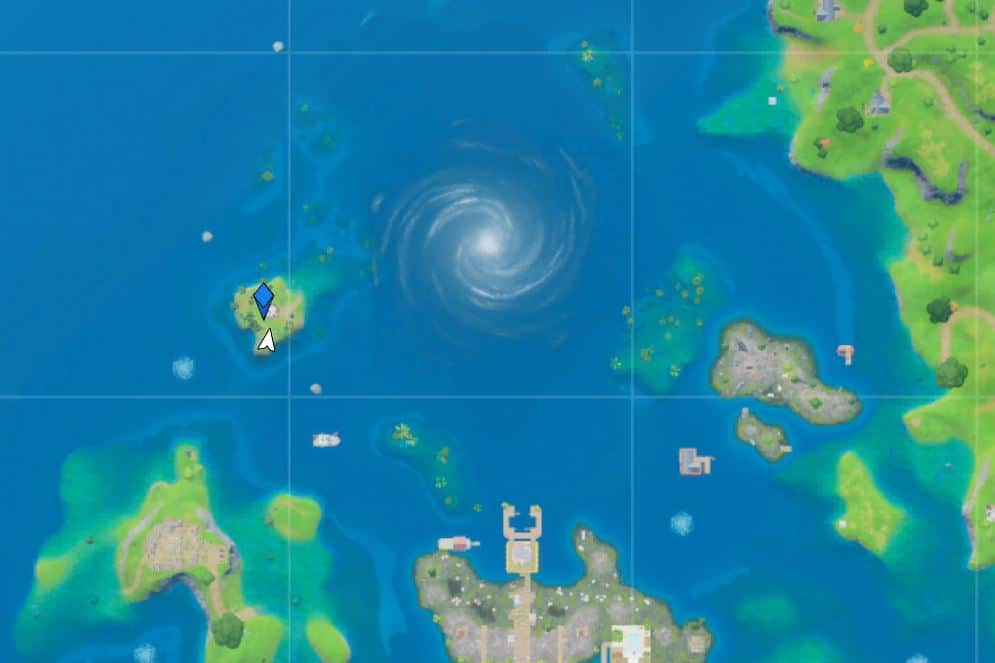 Trident Location
You'll actually find Aquaman's Trident just south of Coral Cove and not on the main landmark itself. As you're heading to Coral Cove, you'll see a large rock with Aquaman's Trident placed within it. You should be able to spot it as you're flying down from the Battle Bus.
Here's where you can claim the trident at Coral Cove:
As we're writing this prior to the challenges releasing, we're not exactly sure how this works, but there's another two locations where you can get the Trident. Either players need to get all three, or just get one at one of the locations.
Anyway, here's the other two locations where you can claim your Trident at Coral Cove: