Here is where you can find a UFO in Fortnite Battle Royale in order to complete the enter UFO Week 2 Challenge.
In the Season 7 trailer for Fortnite, we saw the aliens invading the Fortnite island and if you hadn't noticed, there's also a giant spaceship hovering over the island, which you can see in-game. Of course with this new alien them, UFOs have been introduced as the new vehicle for the season. We have had aeroplanes and helicopters in the past, but the UFOs are significantly different.
There are a couple of ways in which you can find and use this mode of transport, which we will be discussing in this article. One of the Week 2 Epic Challenges requires you to enter a UFO and we will show you how this can be done.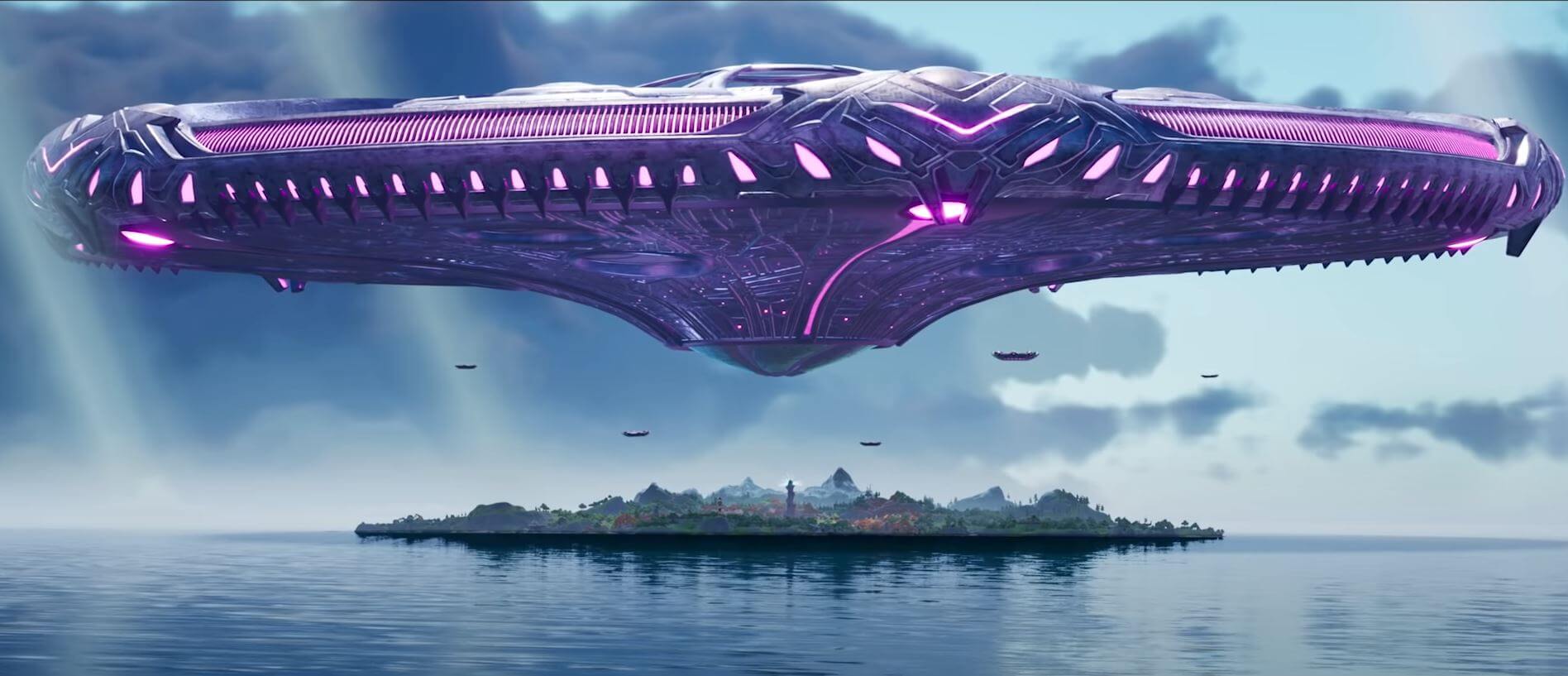 Fortnite UFO Locations – Where to Enter a UFO
The first way in which you can find a UFO is to look at the map when you are about to start. You will notice that there will be named locations that will be glowing purple. This shows you where there will be UFOs flying around in this location. The glowing locations will be change in every match, so make sure you look before you drop. In the picture below, you will see that the UFOs will be in Craggy Cliffs, Dirty Docks and Misty Meadows.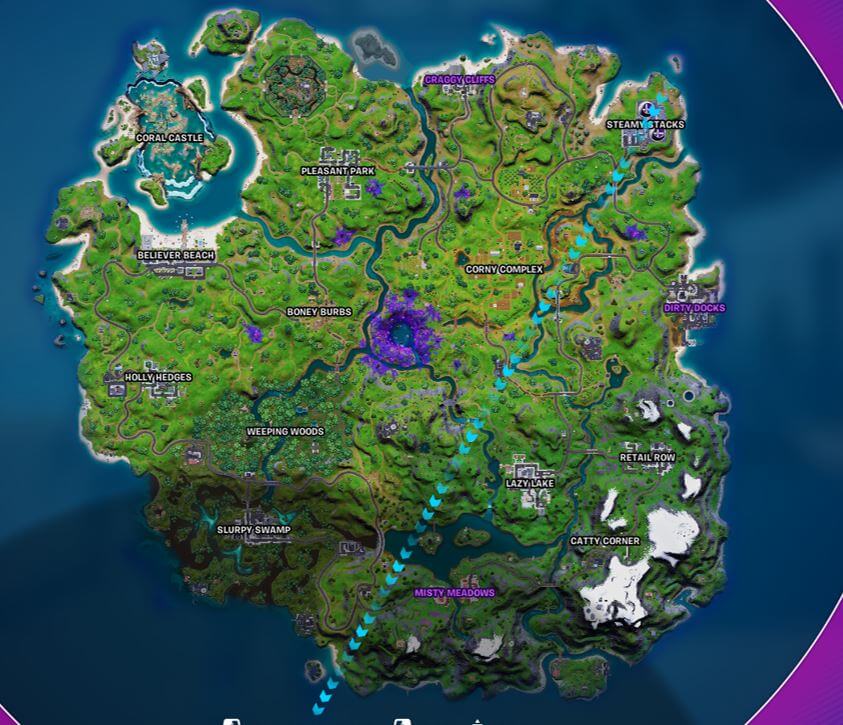 These UFOs will be attacking you and so you will need to deal damage to them in order for them to start dropping from the sky. The Trespasser NPC will then exit the UFO and start to attack you, so you must kill them in order to be able to gain access to the UFO.
That's the more difficult way to enter a UFO. There are different locations in which you will find a UFO which you can simply enter by interacting with them, and we have marked these locations on the map below: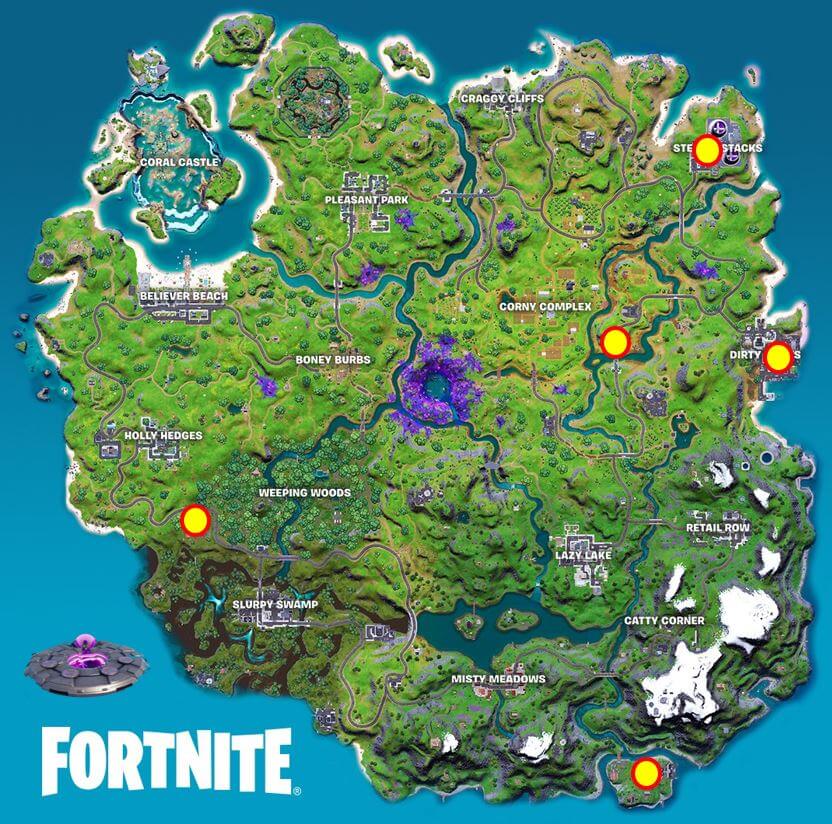 Be careful where you are at these locations though as there will be IO Guards that will attack you. Let us know in the comments section if the UFOs can be found in any other location.