A new weapon was added to the files in the v9.10 Fortnite update, the Burst SMG. Here's the statistics and gameplay of the unreleased gun.
Last week, Epic released the v9.10 patch update, which included a bunch of new files including cosmetics, loading screens, and a brand new weapon, the Burst SMG. The stats of the weapon along with footage of the gun in-game have been leaked.
When a weapon is added to the files, Storm Shield One, a popular datamining site, leak the stats of the upcoming weapons. The stats for guns have been released beforehand for several guns including the recently added Tactical Assault Rifle.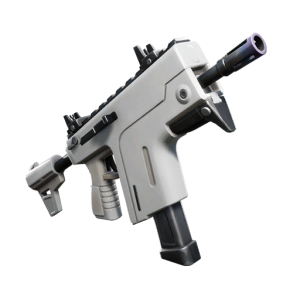 The Burst SMG will come in three rarities, Common, Uncommon and Rare. The damage will be 23/24/25 with a magazine size of 20 for all rarities. The reload time of the gun is 2.475 for Common, 2.3625 for Uncommon, and 2.25 for rare. The gun will use light bullets and have a fire rate of 3.4. Below you can see the full stats for each rarity.
Burst SMG Statistics
Common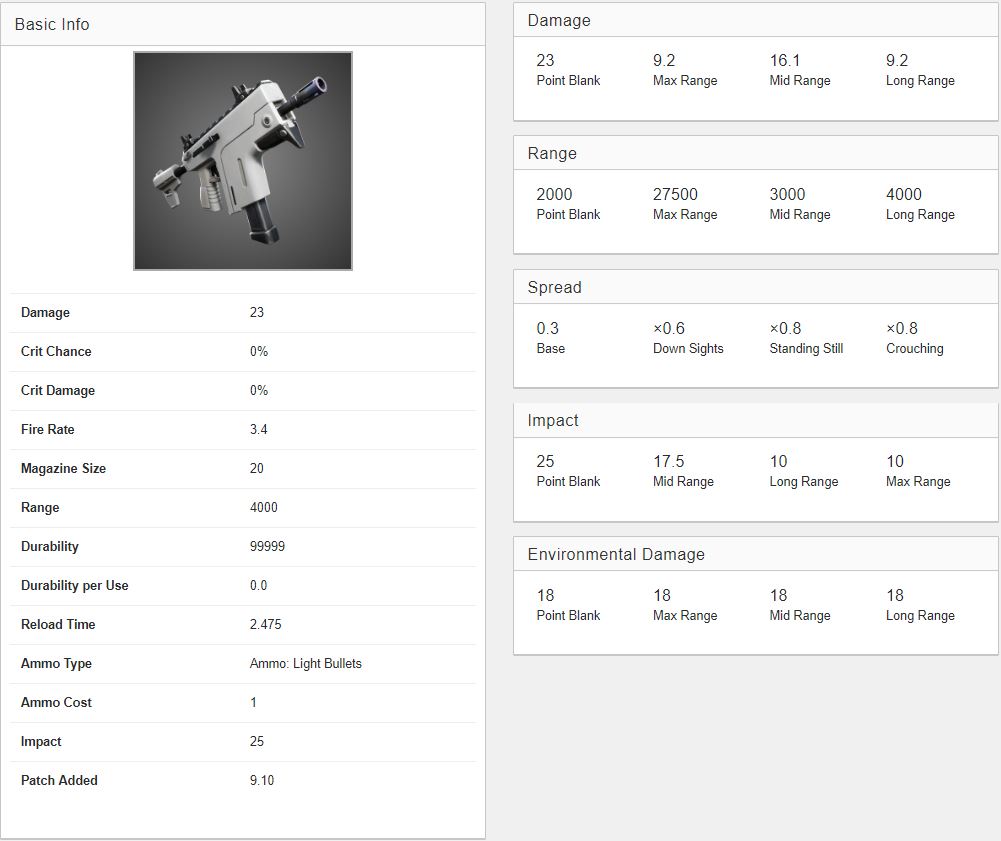 Uncommon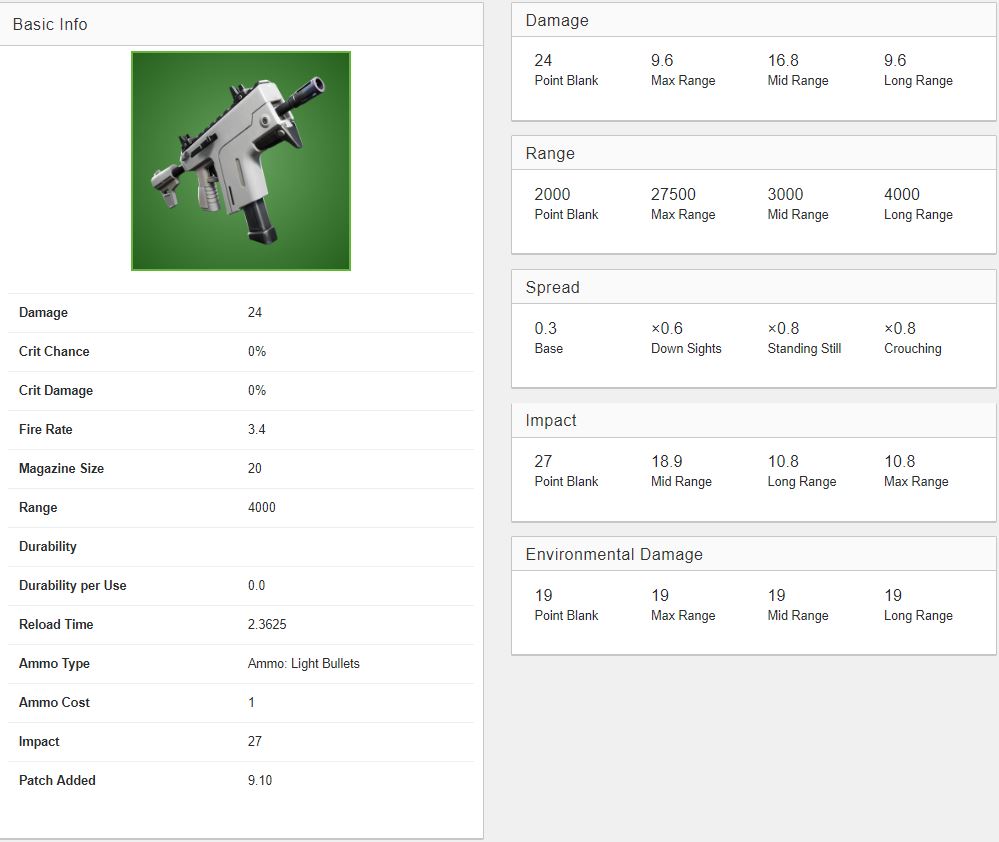 Rare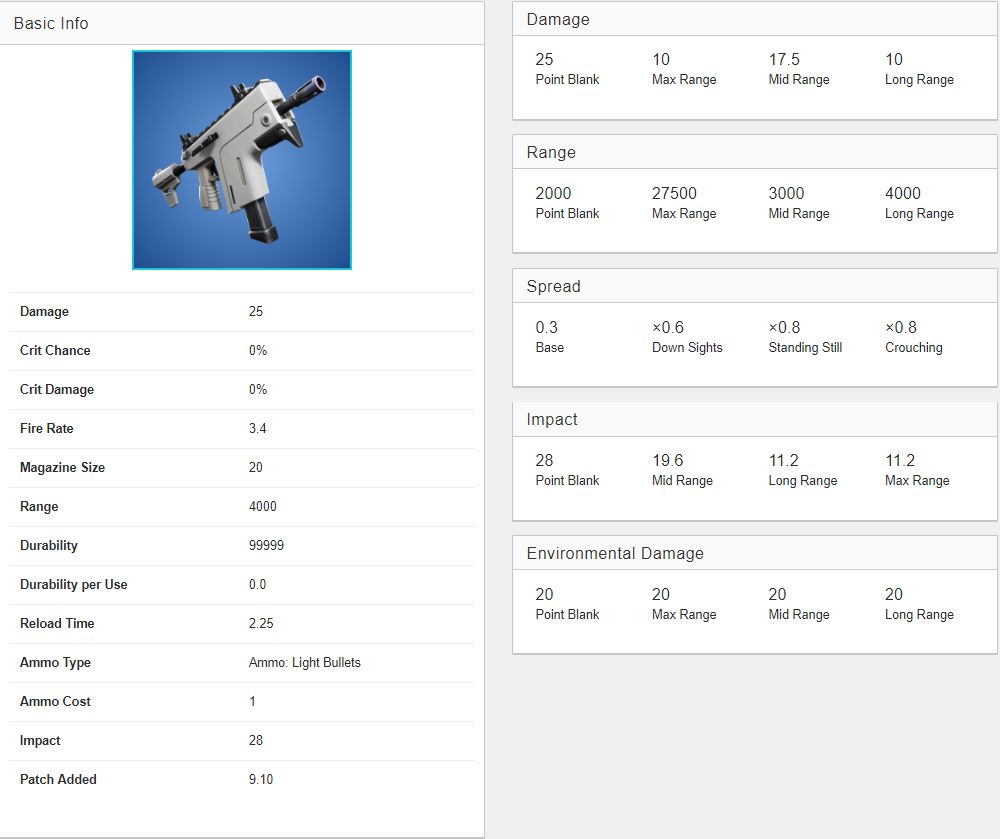 Fortnite Burst SMG Leaked Gameplay
Reddit user Ventyrus has posted gameplay of the unreleased Burst SMG on the Fortnite leaks subreddit. The gameplay is only 7 seconds, enough to see the gun fire off a few bullets to hear the sound of the gun. Here's leaked gameplay of the Burst SMG:
Epic always announce the release of an upcoming weapon or item by updating the MOTD (message of the day). We could see the MOTD updated today, May 27th, after the Fortnite Item Shop resets.
In Fortnite Season 9, updates have usually dropped on a Wednesday, and we'll likely see the next update release on this day. We don't know, however, if the Burst SMG will be released this week. We'll keep you updated when the MOTD updates to announce the next item coming to Fortnite.
Be sure to follow us over on Twitter @Fortnite_BR and turn on website notifications to be kept up to date with everything going on in Fortnite Battle Royale.