There's a new Fortnite update available today on February 1st, 2022. Here are the patch notes.
We've only had one new major Fortnite patch update since the release of chapter 3 season 1 back at the start of December last year. That update was 19.10, which was released two weeks ago on Tuesday.
The update introduced Klombo and saw the return of Tilted Towers. Last week, we had the hotfix update, which introduced the Pizza Party item, allowing players to heal up to 100 health and 50 shield.
We now have a new Fortnite update today, 19.20. Here is what to expect in the February 1st, 2022 patch.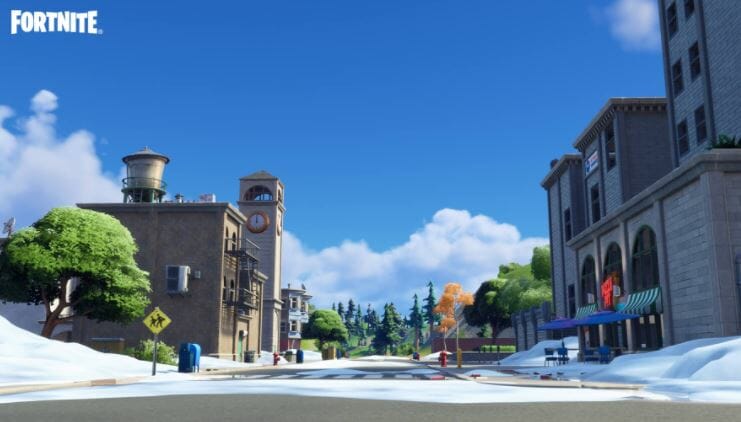 Fortnite update patch notes 19.20 February 1, 2022
Bug Fixes
Epic Games provide players with updates on what bug fixes are being worked on and which ones have been fixed on their official Trello board page. From this, we know what bug fixes will be pushed in the 19.20 patch, and here's a list of them for February 1, 2022.
Fixed an issue where Spiderman's Web Shooters drop with the maximum amount of uses when eliminating a player with the mythic item.
An issue with navigating the compete tab where a bug forces you to the far right of tournaments in the list.
Players respawning in Creative Hub during games.
Issue with the Charge Shotgun weapon not saving in item spawner.
Covert Canyon POI
In the last update, data-miners assumed the leaked Covert Canyon POI location would be coming to the game. However, it appeared to have been delayed according to leakers, but the reason for the delay was unknown.
However, we know for a fact that Epic Games will be adding Covert Canyon to the map tomorrow as they all but confirmed it in their tweet, which we've included below.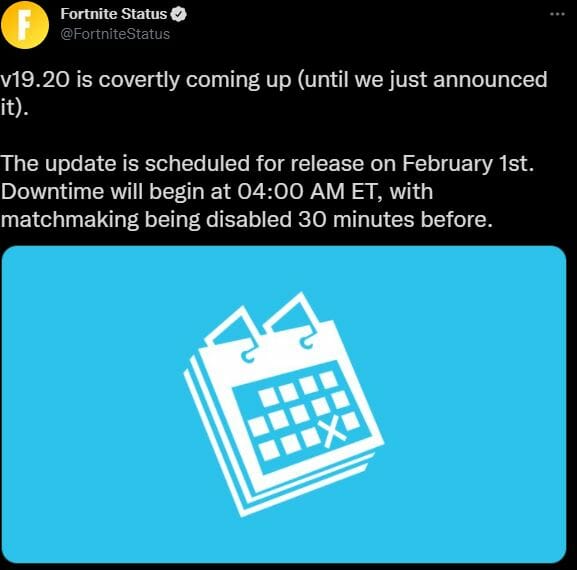 According to some leakers, it appears as though we'll be getting a collaboration tomorrow and content creators will be granted early access to the cosmetics. We have no idea what the collaboration will be, but we do know that it includes two skins, 2 back blings, 2 pickaxes, and one emote.
The Foundation and Haven Mask
The Foundation will finally be available to unlock this week, the secret skin of chapter 3 season 1. The Haven Mask will also be unlockable with various different mask variants available once you collect feathers. We'll have more information on how to unlock them both some time this week.
We'll have all the leaks, news, and anything else that comes from the 19.20 Fortnite update tomorrow, so be sure to check back. During downtime or if you want to do so now, take our Fortnite quiz to test your knowledge on the popular BR game.
[wp_quiz_pro id="87009″]