Since the launch of Fortnite chapter 3 season 2, players have been asking when building will be back in Fortnite. Here's an update on the building coming back to the game.
It's almost been two weeks since the launch of season two. Epic Games implemented new mechanics that provided players with a different way to play the game.
Both Mantling and tactical sprint were added at the start of the season and from the feedback we've seen, players are enjoying new movement mechanisms to make their way around a map or to utilize during a fight.
With the release of the new mechanics, Epic decided to remove the feature that differentiated Fortnite from other Battle Royale games, building.
Data-miners stated that there would be no building in Fortnite for the first nine days of the season, which meant that it was scheduled to get added this week on Tuesday, however, that wasn't the case.
There were issues with building being added back to the game and although there was no official announcement from Epic, the return of building was delayed with no new date as to when it'll be added back, but we now have an update.
Is Fortnite Building Back?
Yes, building is now back in Fortnite as of April 2nd, 2022. Epic Games tweeted on the official Fortnite Twitter account that building in back in the main playlist.
The news feed was also updated announcing the return of building, which can be seen below: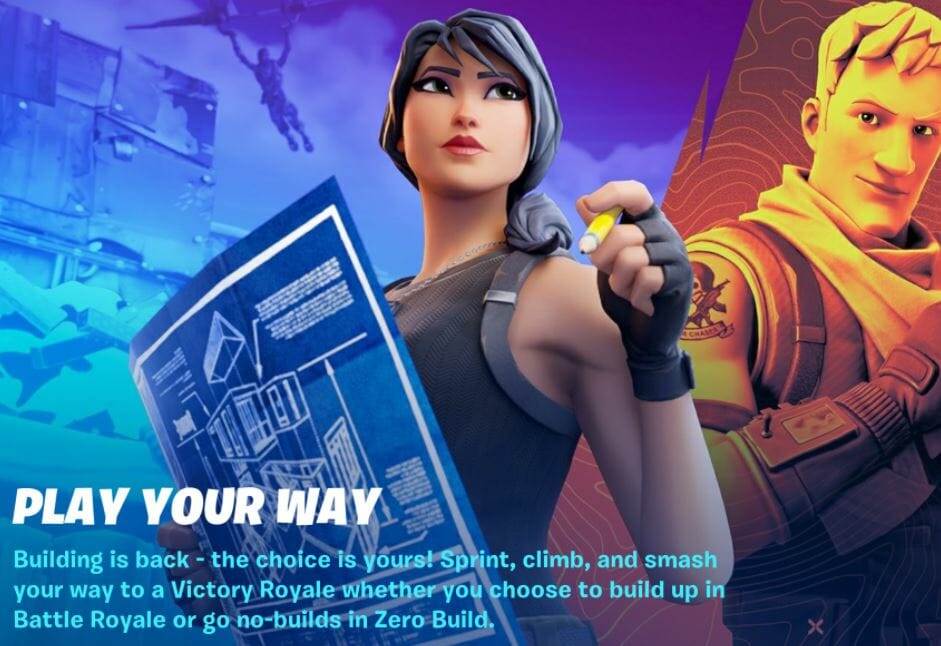 For those of you like me that enjoy the game more without building, you can jump into the Zero Build game modes which are available in Solo, Duos, Trios, and Squads.