Here's the Fortnite patch today's for today's v14.60 Fortnite update.
Epic Games announced that a new Fortnite update would be arriving today, v14.60. This is the final update of season 4, but it looks like there's not much in the way of content of features in this release which is to be expected.
There's no official patch notes as usual, but Epic once again sent out an email to everyone in the support-a-creator program with highlights of what today's v14.60 Fortnite update includes.
Fortnite Patch Notes
Venom Cup
We already know about the Venom Cup as Epic officially announced it yesterday. However, the email provides information that wasn't available in the blog post. There's two rounds of the Venom Cup for each region whereas the previous three cups only had one round.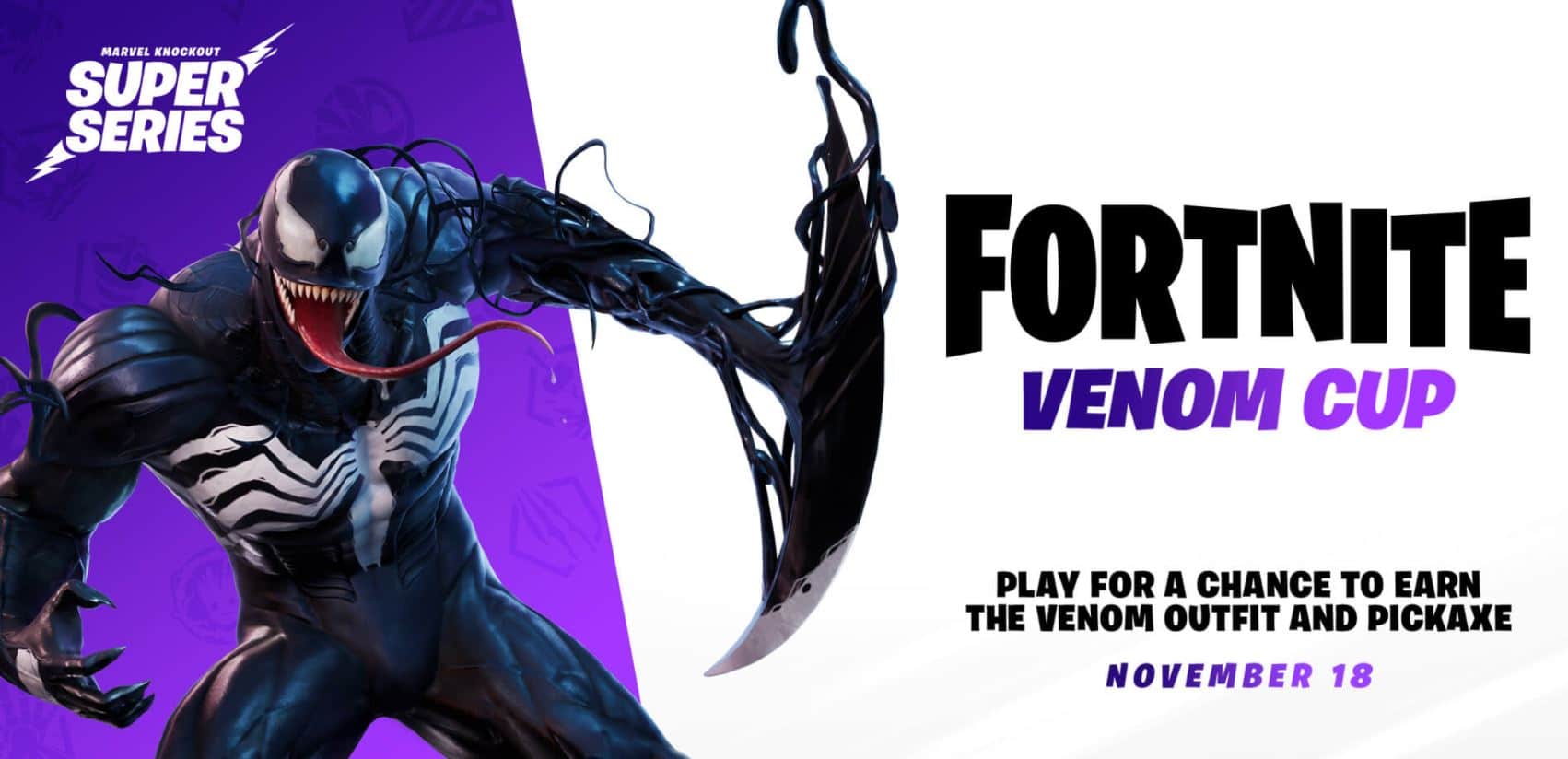 Players can earn the Venom skin, we are venom emote, symbiote slasher pickaxe, and the tendril tote back bling. There's no information regarding the date and time of round 2 just yet.

Creative Hub Expansion
New matchmaking portals have been added to the creative hub powered by players. a creative LTM will also be added that will cycle through a playlist of all the popular community-made games.

Houseparty Fortnite
You'll be able to see your friends' faces as you play Fortnite together with Epic introducing a new way to play using video chat.
XP Xtravaganza Part Two
A new set of XP Xtravaganza challenges arrive this week. These will be similar to the ones we've seen for the previous two weeks. We should get challenges this week and next week to help players unlock the foil skin styles for the battle pass skins.
Epic close the email by stating the fight for all reality is closing in. This is referring to the Nexus War event that should take place before the month ends unless Epic need to extend the season.