Here's the Fortnite patch notes for today's new 16.30 Fortnite update.
It's been two weeks since the last major Fortnite update, v16.20. Since then, we had what you could call a content update last week when the Grappler Bow was released. The bow can be purchased from Lara Croft for gold that you have saved up.
We're still more than a month away from season 7, but we have more Fortnite updates that'll be released before the end of this season. Earlier today, Epic Games also announced the next Fortnite crew pack for May. The pack includes the Deimos skin, Sorrow's Edge back bling, Sorrow's Reach pickaxe, the Doomed Echo wrap, and the Demois Skull Stalker loading screen.
Epic have also recently announced the next new Fortnite update that'll go live today, v16.30. Here's everything you need to know including server downtime, patch notes, and more.
Fortnite server downtime and when they'll be back up
The Fortnite Status Twitter account confirmed that the Fortnite servers will go down on April 27th for scheduled maintenance at 4 AM ET (8 AM UTC). There's no information regarding how long they'll be down for, but we're guessing they'll be down for an hour or two. We'll update this as soon as the servers are back up.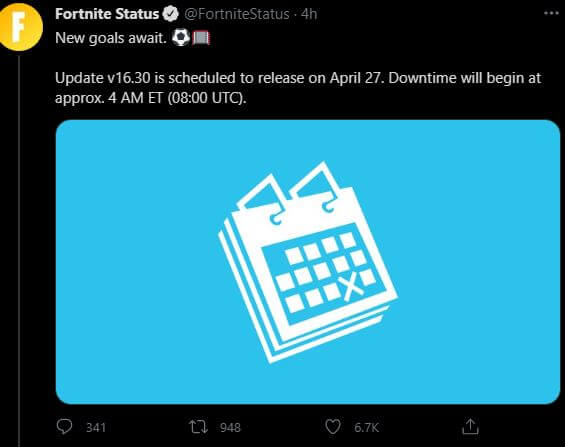 16.30 Fortnite Update Patch Notes
As expected, there aren't any official Fortnite patch notes for the 16.30 update, but we do know what to expect. In previous chapter 2 seasons, Epic would send out emails highlighting the major features of changes in an upcoming update, but now there releasing that information on the Fortnite Status Twitter account.
According to the Fortnite Status account, the 16.30 Fortnite update will require players to help Jonesy The First take on Raz. We're guessing this will be part of the Spire quests that have been releasing on a Tuesday every two weeks when the servers are back up after major patch updates.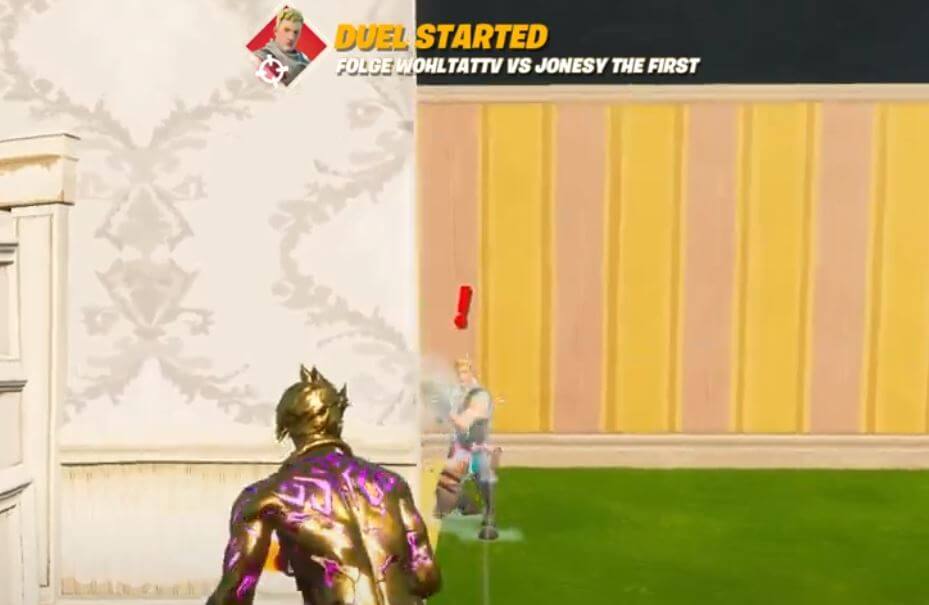 There's also a new "unpredictable Exotic Bow and a brand new LTM called The Floor Restores. The remaining Primal and Makeshift weapons and bows will also be added to creative in this update. We'll update this if Epic add anything else in v16.30
Fortnite Leaks
As with all major Fortnite updates, expect leaks from v16.30. We should see the next two weeks of challenges leaked along with new skins and other cosmetics. We'll be covering all of the leaks during downtime, so be sure to head to the home page during downtime, or simply turn on website notifications so you don't miss any of the news or leaks.