Epic Games have released a maintenance patch update for PC players.
The last major Fortnite update was last week. It followed the trend of Epic releasing new updates with little content. We got a new Mando's Bounty LTM along with two new exotic weapons, the Chug Cannon and the Burst Quad Launcher.
V15.40 was added the development servers last week which prompted players to believe we'd be getting a major update this week, especially as there were free leaked rewards for Valentine's day, but no challenges to earn them in the files.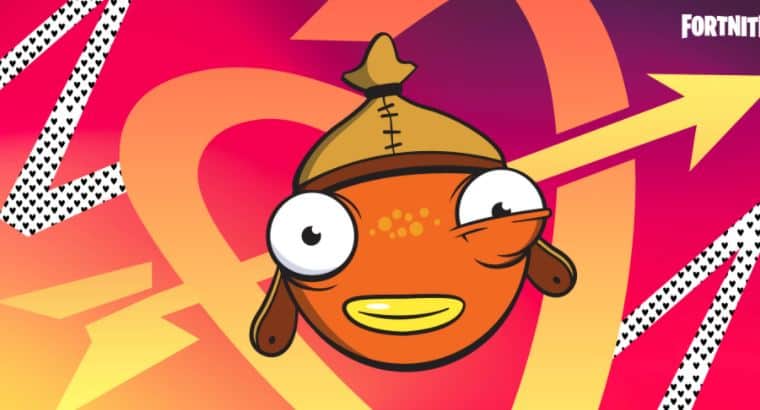 However, Epic Games announced the Fortnite Valentine's day event, Hearts Wild, yesterday in a blog post. The free rewards are earned through the Fortnite Community Team Battles, which will go live sometime tomorrow and conclude on the same day.
New Fortnite Update – 9th February 2021
We do have a Fortnite update today, and for those wondering, it's just a maintenance update for PC players. The new update addresses recent performance issues for DirectX 12 support that's currently in Beta. The update is available once you open or relaunch the game.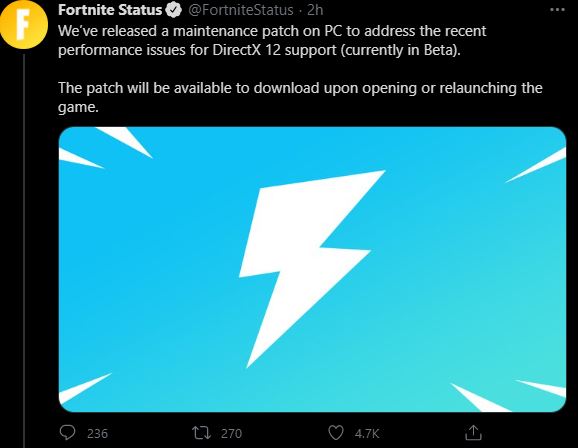 The file size for me was 33 MB and should be the same or close enough for everyone else. Epic also stated that there will be a future option that'll allow PC players to adjust the level of objects in the PC Performance Beta Mode.
Epic Games have officially announced the Fortnite Flash Cup today that'll take place tomorrow, February 10th. Players will have the chance to earn the skin for free before it hits the item shop on February 13th. Epic should also be announcing the Hearts Wild Community Team Battles in a blog post later today with more information that we received in the announcement of the 2021 Fortnite Valentine's day event.
As always, we'll be covering all the latest news for Fortnite, so be sure to turn on website notifications or bookmark our website!