Epic Games released a Fortnite hotfix update today on August 1st, 2023. Here are the patch notes for the update as well as information on a teased collaboration.
Although Epic Games don't release anywhere near the amount of content they used to back in chapter one of Fortnite, we still get bi-weekly updates.
Between the major bi-weekly updates, Epic will release hotfix updates from time to time. These are smaller updates that will likely only bring in or unvault one item.
They don't require players to download a new update and if it's a new item that's being released in the hotfix, that item would have been added to the files in the previous downloadable update.
With that said, Epic Games released a hotfix Fortnite update on August 1st, 2023. We also have confirmation of another collaboration coming next week.
Fortnite Update August 1 2023 Patch Notes
Although it's nothing major, Epic did unvault the Grapple Glove and add it back to the loot pool. The item was first added to the game in chapter 3 season 3.
Here are the stats of the Grapple Glove which remain unchanged:
Apart from the above, there were no other changes or additions to the game with today's update. However, we did get confirmation on an upcoming collaboration.
Data miners leaked the next Fortnite Anime collaboration with the skins being leaked ahead of time. Epic then reacted by dropping the teaser trailer a week early.
Fortnite x Jujutsu Kaisen Collaboration Skins
A couple of days ago, all the popular data miners including Hypex leaked that the Fortnite x Jujutsu Kaisen collaboration would be coming.
The skins were leaked ahead of time thanks to Barbieharp on Twitter which can be seen below.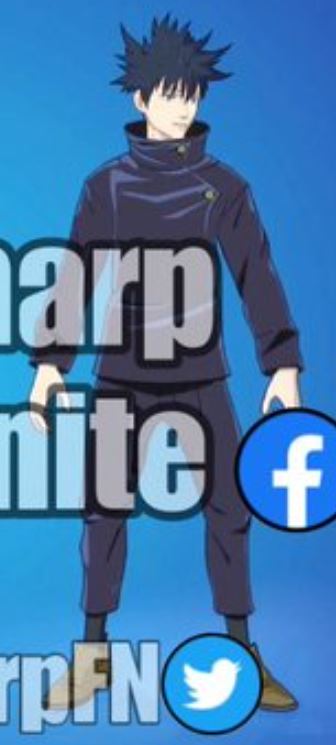 Fortnite then confirmed the collaboration by releasing a trailer to announce the upcoming Jujutsu Kaisen collaboration.
It's likely the trailer, which you can view below, was released early due to the collaboration being leaked by data miners.
To break the curse, use the curse… pic.twitter.com/wsiAd2KXmw

— Fortnite (@FortniteGame) August 1, 2023
Jujutsu Kaisen Fortnite Release Date
Epic Games confirmed the release date of the collaboration. The Jujutsu Kaisen collaboration will go live when the v25.30 update is released.
If there are no delays, the 25.30 update will be release on August 8th, 2023, which is when the collaboration will go live.