Epic Games have announced the new Fortnite update, v15.40.
It's been almost two weeks since Epic Games released the last major Fortnite update, v15.30. The update introduced two new exotic weapons into the game which were teased by Epic with the news feed being updated to show the new weapons.
Although there was no Fortnite update last week, Epic introduced the Valentine's Fortnite 2021 event. It's different to what we've seen in the past as there aren't any additional challenges to earn extra rewards. Instead, Epic decided to allow players to earn free rewards through the Community Team Battles.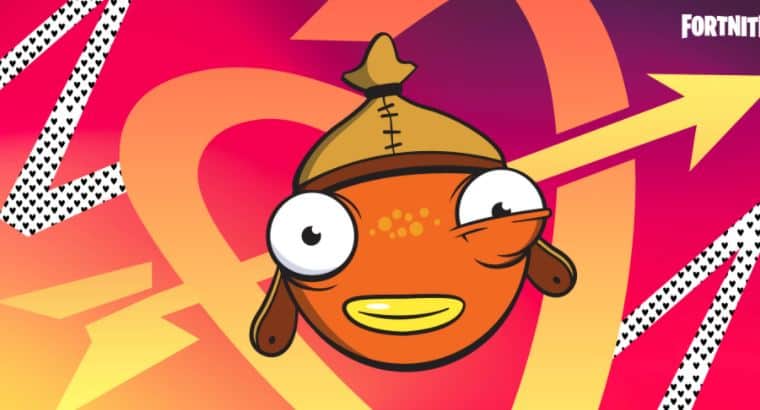 Players can also earn a free pickaxe if they complete any of the normal week 11 challenges. However, the pickaxe won't be granted until the start of Fortnite season 6, which should go live in the middle of next month unless there any delays to the season.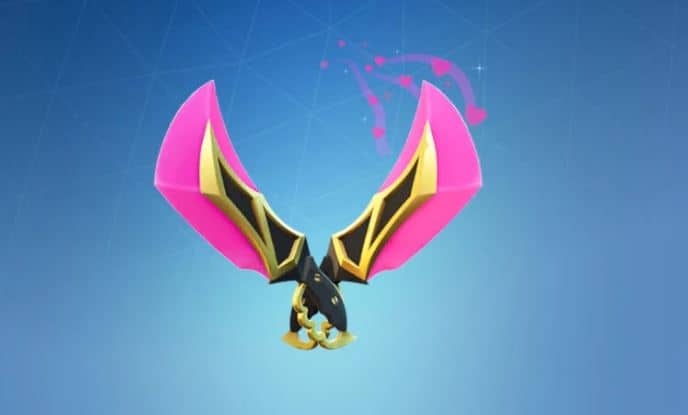 Epic Games have announced there's a new Fortnite update coming and here's everything you need to know.
New Fortnite update server downtime
The Fortnite status account tweeted out that the v15.40 Fortnite update will go live on February 16th. The server downtime for the update is scheduled for 4 AM ET (9 AM UTC) with matchmaking being disabled half an hour before.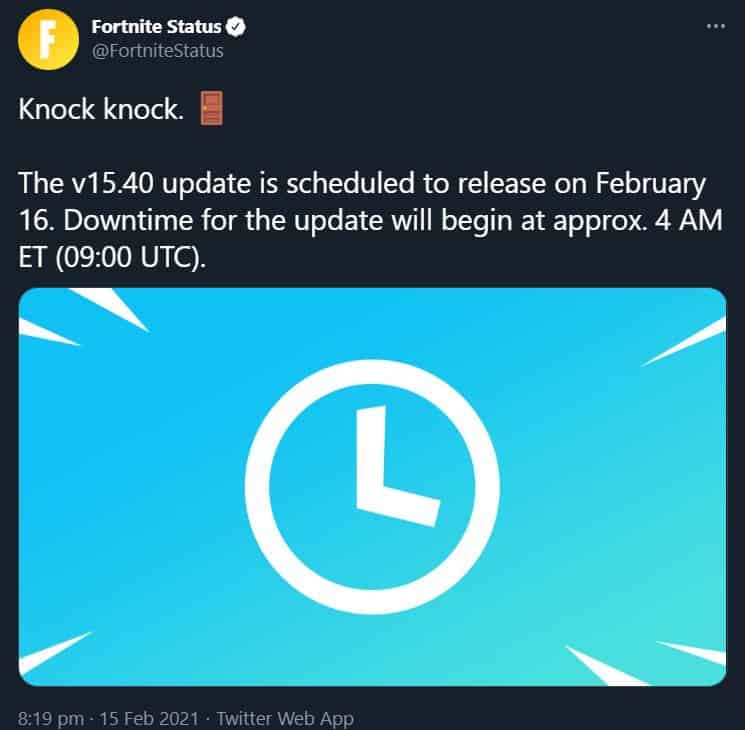 v15.40 patch notes
As you'll already be well aware, Epic no longer publish patch notes for any of the bug or patch updates. However, they began sending out emails to everyone in the support-a-creator program that highlighted what the changes were in the update.
However, for the past couple of updates, Epic have been outlining the new features or changes coming in the update on the Fortnite Status Twitter account.
In a reply to their tweet announcing the new Fortnite update, Epic stated that there would be a favourite weapon or item being unvaulted that's a favourite amongst the player base. Characters will also have more exotics in stock for allies or enemies to acquire.
Air Royale and Floor is lava will also be added in the v15.40 Fortnite update along with adjust object/building level of detail in PC Perf Mode. Hopefully that's not all we get in the new 15.40 Fortnite update, but we'll keep you updated with the latest once the patch drops tomorrow.